Posted by Roxy on Leave a Comment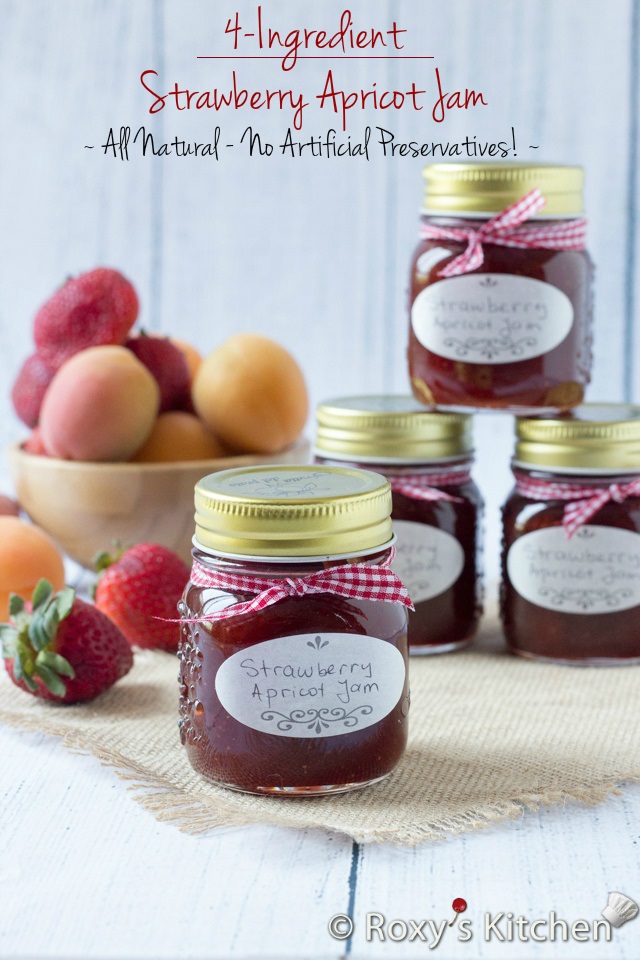 If it's summer it's jam making season in our house! I made strawberry jam, apricot jam, peach jam in previous years but this time around I felt like mixing them up a bit so I made Strawberry Apricot Jam. I must say that the finished product was AMAZING with a wonderful flavor and just the right amount of sweetness! My favorite part though was when the jam started simmering and the whole house was filled with the divine smell of apricots mixed with the sweet strawberry aroma!
I love going to the farmers' market every week to buy fresh fruit and vegetables and when it comes to canning, using locally-grown produce makes all the difference! So go get those juicy, sweet and irresistible strawberries and apricots from your farmers' market or why not, make it a family trip to go pick your own! I guarantee you will have the best homemade jam ever!
The recipe is simple as usual, with basic ingredients and no food preservatives, pectin or any other artificial flavors and colors! Read More
posted by Roxy on 3 Comments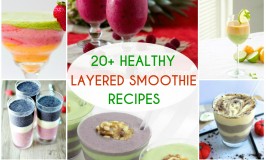 I've been making (too many) layered smoothies lately, so many that I started creating this collection of beautiful and healthy layered smoothie recipes from some of my favorite food bloggers. I love layered smoothies not only because they look fabulous but also because you can enjoy the various … Read More