Posted by Roxy on Leave a Comment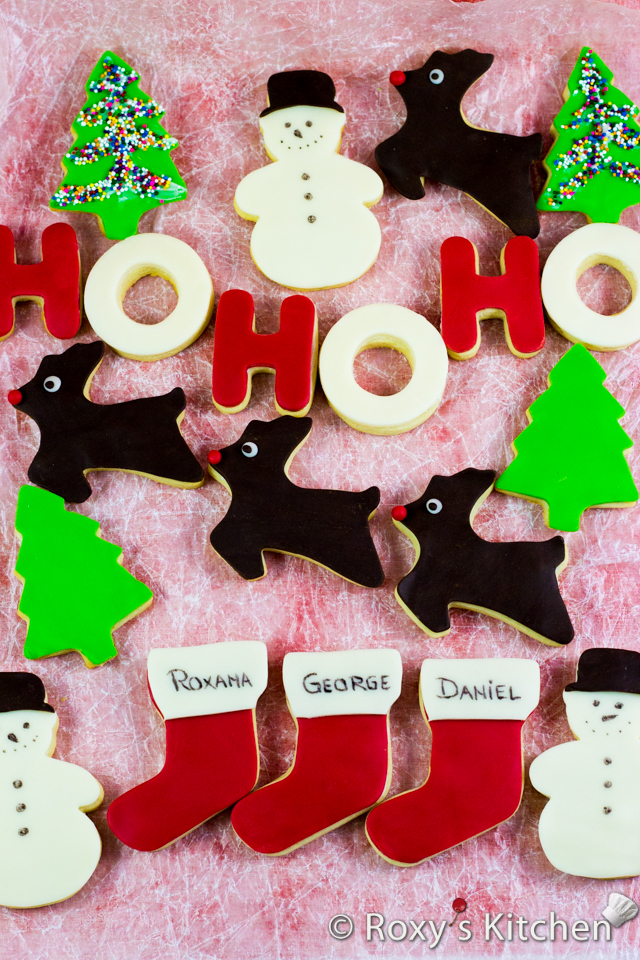 To ease you into the holiday baking spirit I decided to share with you an easy recipe for cut-out Christmas Cookies Covered with Modeling Chocolate. I didn't cover them in royal icing or fondant mainly because I tried to stay away from too much sugar. So I used modeling chocolate instead which really put a delicious twist on the classic sugar cookies!!! Modeling chocolate is easy to work with and is perfect for covering cakes and cupcakes as well or making decorative flowers and all kinds of cake or cupcake toppers.
But back to this recipe… you really need to try it out this holiday season! From snowmen, to Christmas trees, to reindeer, to personalized Christmas stockings, I'm sure everyone in the family will find a cookie to love!
All the cookie cutters I used are either  from my 18-Piece Winter Holidays Cookie Cutter Set or the 101-Piece Cookie Cutter Set from Wilton, they are both fairly cheap and you can find just about any shape  you need for your Christmas cookies.  Read More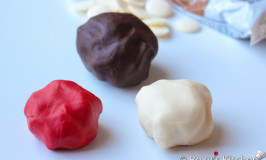 Modeling chocolate is perfect for covering cakes, cupcakes, cookies or making decorative flowers or all kinds of toppers for your cakes and cupcakes. It's the perfect alternative if you don't want to use fondant and it tastes so much better as well! Ingredients: 340 g (12 oz) candy melts in … Read More