Posted by Roxy on Leave a Comment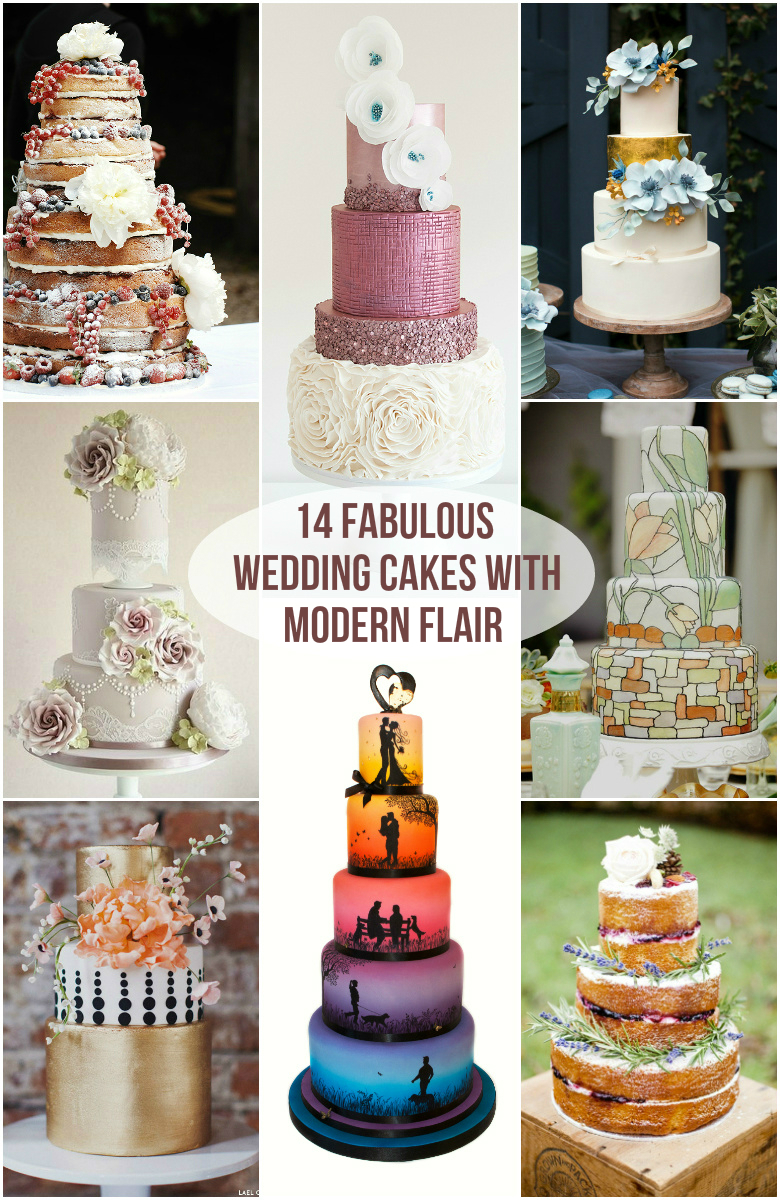 Today we're celebrating our 5th wedding anniversary and 14th years since we've been together. Yes, I married my high school sweetheart and I couldn't be happier! From debating over math homework during the high school years, to immigrating to Canada when we were just 19, to teaming up as spouses and parents, we've been through quite a lot together. Every year has been better than the last and we can't wait to see what the future holds and the new exciting memories to come.
I've made a simple, yet special, cake for our wedding anniversary, a Naked Red Velvet Cake with Cream Cheese Filling and a secret ingredient – my homemade "drunken" cherries. I'll tell you more about the drunken cherries when I post the recipe but in the meantime, to celebrate our special day with you I put together a list of 14 Fabulous Wedding Cakes. So if you're planning your wedding soon make sure you scroll down the page to see all these amazing and modern-looking wedding cakes.
If you prefer a traditional wedding cake then the Cascading Roses Cake or the one with Lace and Pearls are the perfect options.
If you're a fan of weddings with a rustic vibe then take a look at the Naked Cakes decorated with fresh fruit or flowers. Naked cakes are essentially sponge cakes that are not covered with icing and they are truly the biggest trend ever to hit wedding cakes!
For a trendy wedding you have a few options starting with the Chanel Inspired Cake, I just love the black, white & gold colours! The cakes decorated with wafer paper flowers are simply stunning as well!
Lastly, if you're looking for something unique, you might want to order a Love Story Wedding Cake or the Chalkboard Wedding Cake. Read More
posted by Roxy on 2 Comments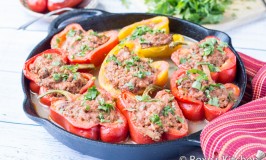 I haven't made stuffed peppers in ages even though they are pretty easy to make and we like them a lot. Stuffed with ground pork and/or beef, rice, tomato paste and seasonings, stuffed peppers (also known as 'ardei umpluti') are very popular in Romania and they are usually served as a main dish. … Read More