Posted by Roxy on Leave a Comment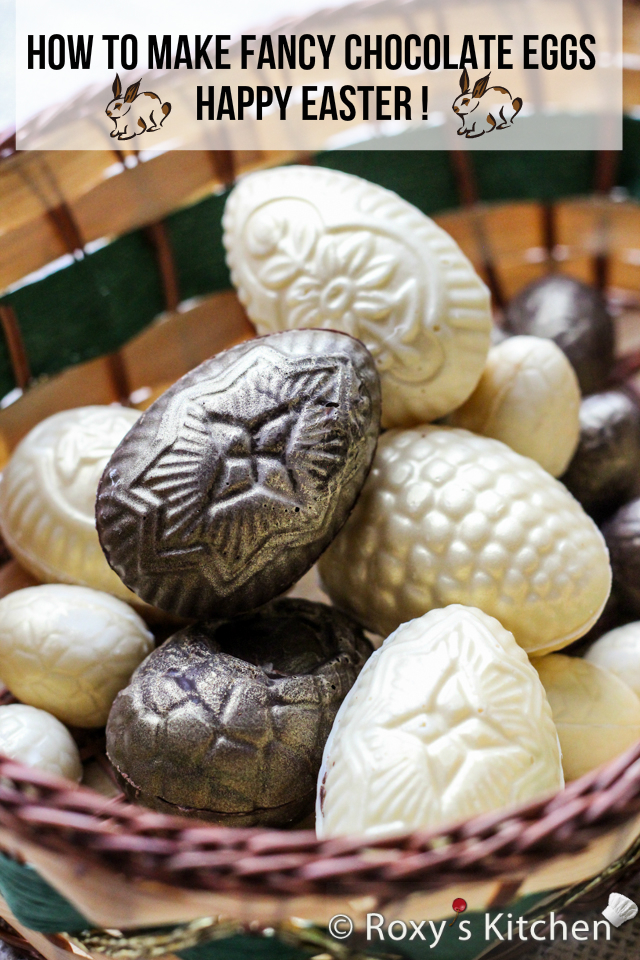 I have always wanted to make my own chocolate eggs for Easter. A few weeks ago I came across some cute plastic egg molds on amazon so I decided this was the year to make my wish come true and have some fun in the kitchen.
These are the chocolate molds I bought but you can find several other designs and sizes on amazon or your local baking or craft stores: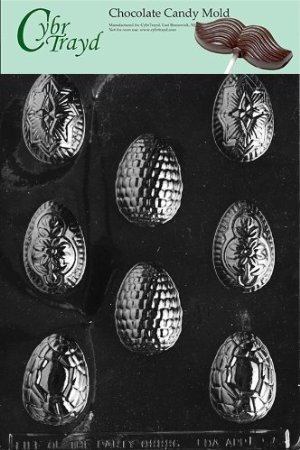 You'll be surprised how easy it is to make these at home. You typically need only 1 ingredient and that is CHOCOALTE!   But if you want your fancy Easter eggs to be even fancier buy a Gold cake graffiti spray and apply a thin layer in your egg molds before pouring the chocolate over. They turned out beautiful with a glossy and sparkly gold finish … and you'll have to trust me on this as you can't see the golden look very well in my pictures.
Even though this is a last minute tutorial you still have time to run to your local stores and buy a chocolate mold and make these cute Easter eggs with your kids. From my family to yours, we wish you a wonderful Easter Weekend!
To make 8 fancy eggs and 17 mini eggs you will need:
600 g (4.5 cups or 22.5 oz) chocolate ; dark or white chocolate is fine but it's easier to work with dark chocolate with a high cocoa content.
A Gold cake graffiti spray (optional)
A cookie sheet
posted by Roxy on 13 Comments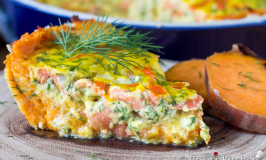 We eat salmon quite often so once in a while I like coming up with a new recipe.  If you've got used to my five-ingredient recipes I must warn you that this is not one of those. The recipe is still super easy to make but the ingredients list is a little longer. The good news about this Smoked Salmon … Read More