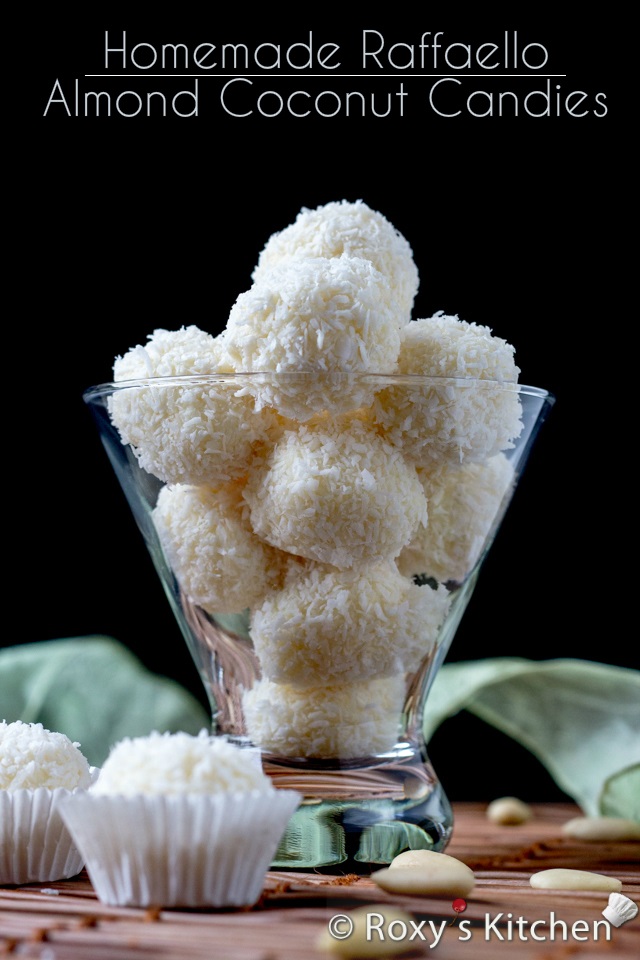 If you like Ferrero Raffaello almond coconut candies you have to try this recipe. These homemade candies are easy to make and a nice sweet treat to surprise your family and friends. The flavour of coconut blended with delicious crunchy almonds make for a great tasting candy. Since I am using only five ingredients this is again one of my recipes from the 5licious series.
Time: 25 min, Prep:  25 min + chilling time
Servings: 30-35             
Ingredients:
260ml (100 oz) sweetened condensed milk
75 g skim milk powder (1/3 cup)
30 g unsalted butter (2 Tbsp or 1/4 butter stick), at room temperature
35 whole, blanched almonds
220 g (~3 cups) + 130 g (1 1/4 cups) coconut flakes (I prefer using unsweetened coconut as the condensed milk is already sweet)
Directions:
Mix the condensed milk, milk powder and butter until all ingredients are combined.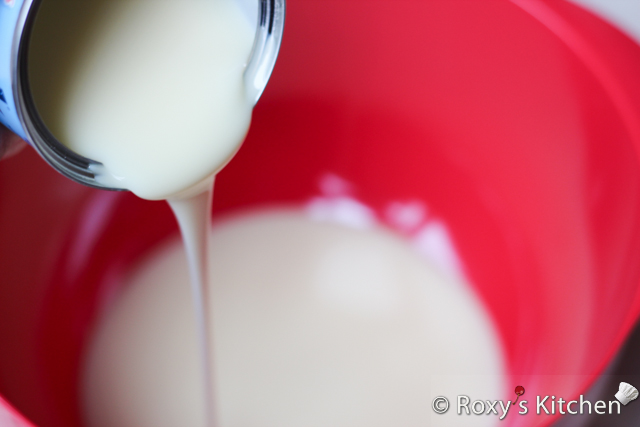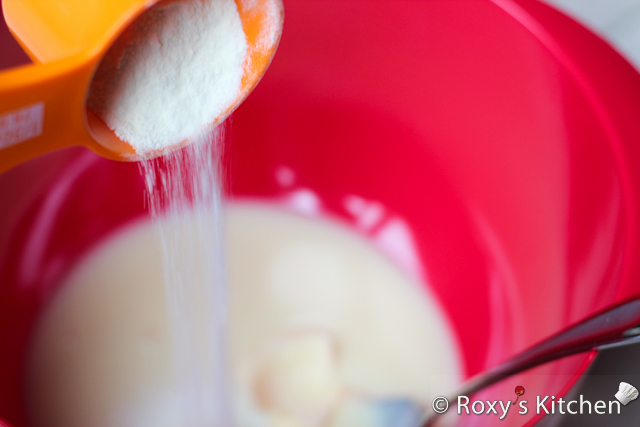 Add 220 g coconut flakes and mix well. Chill for about 30 minutes, until firm enough to handle. If the coconut mixture is too sticky and you cannot easily form balls just add more coconut flakes.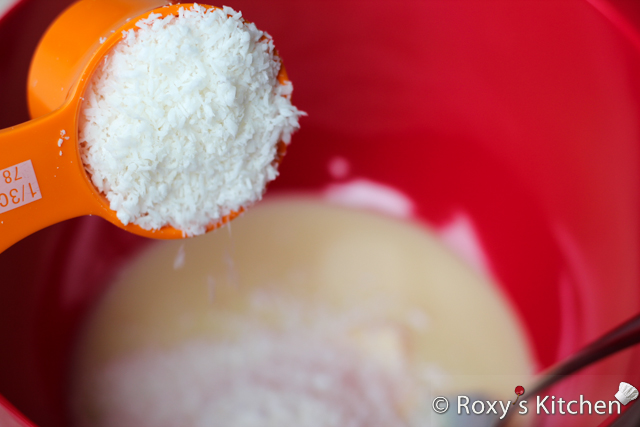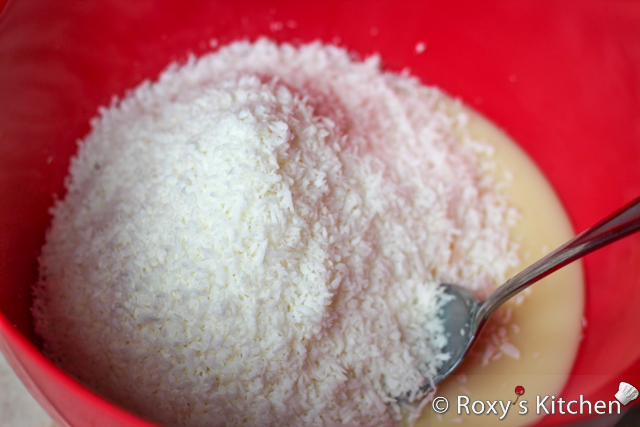 Take approximately one teaspoon of the coconut mixture, place one almond in the middle and shape into small balls (the size of Raffaello candies).
Roll each candy in coconut and you're done.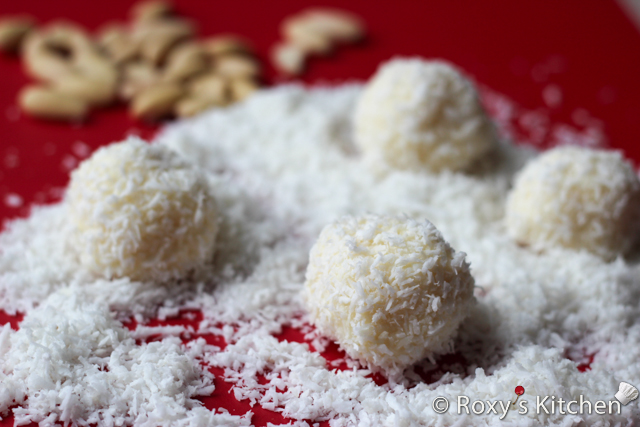 Store the candies in your refrigerator.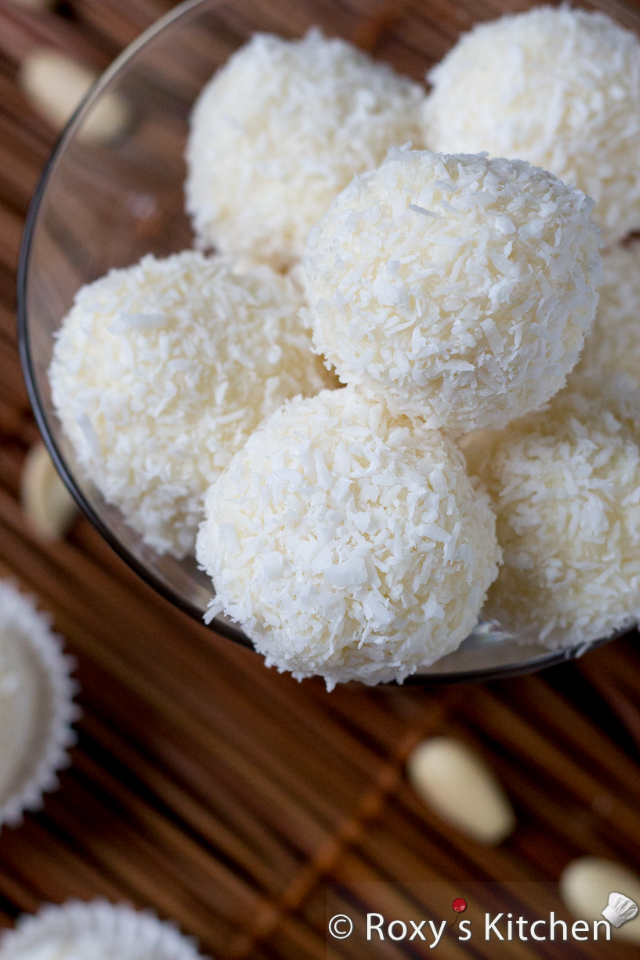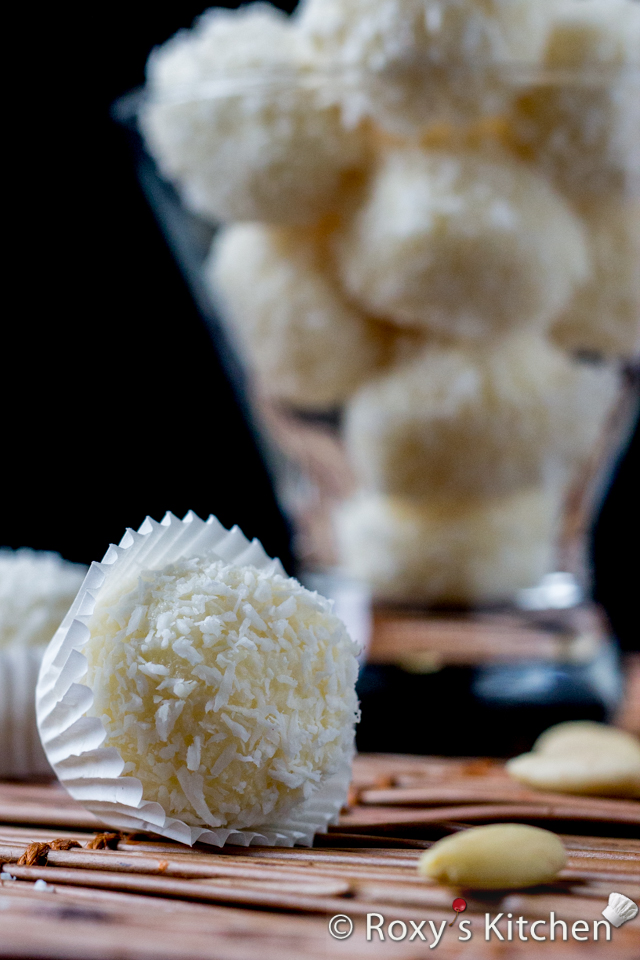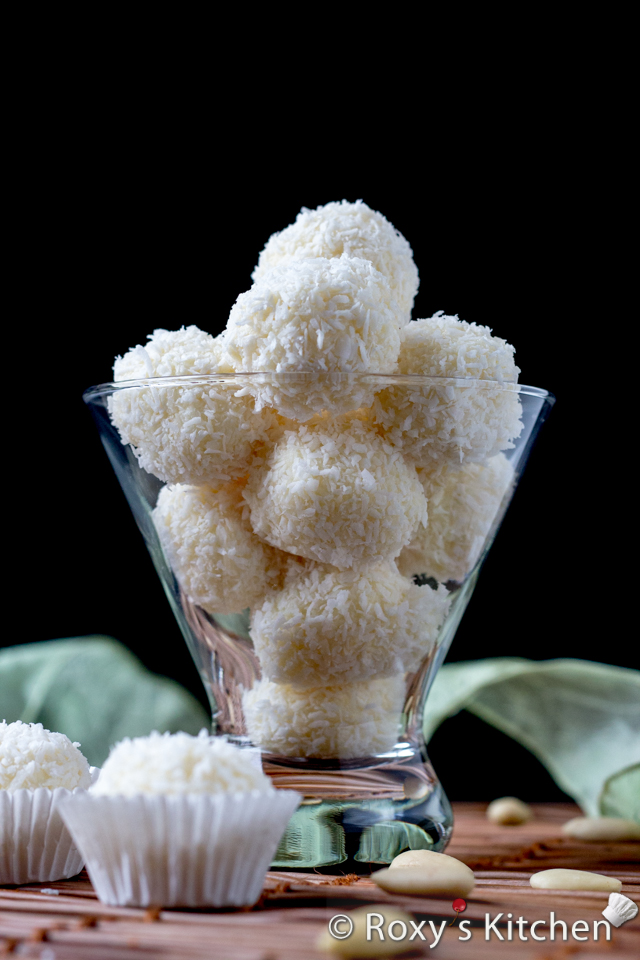 Enjoy!
Some of my old pictures: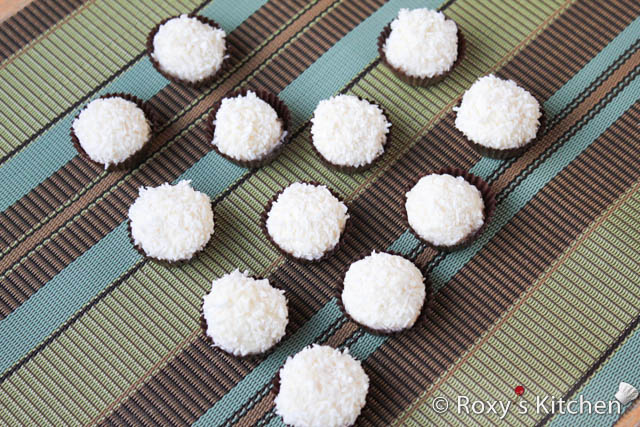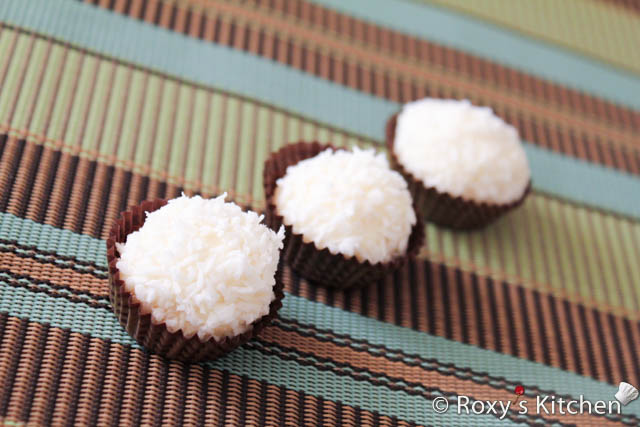 YOU MAY ALSO LIKE: