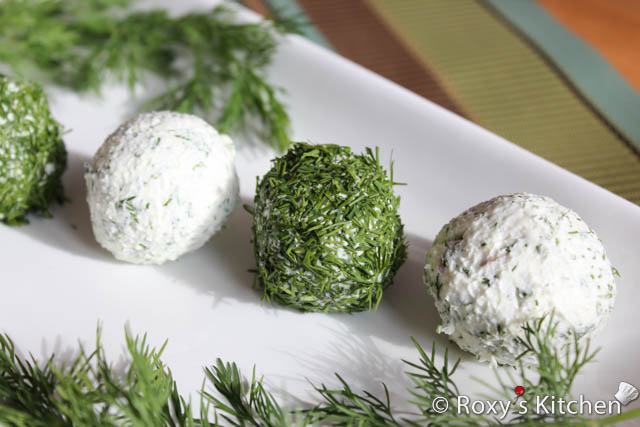 Need an easy and really yummy appetizer for your party? Try these feta cheese balls! They are very delicious, healthy and super easy to make. I love the flavour of feta cheese and fresh dill and the sunflower seeds add a tasty bit of crunch and are an excellent source of nutrition.
Time: 20 min, Prep: 20 min.
Servings: 18-20 balls                                  
Ingredients:
350 g Macedonian feta cheese, crumbled
2 Tbsp raw sunflower seeds / kernels
2 Tbsp butter/margarine, softened
5 Tbsp finely chopped fresh dill

Directions:

Combine the feta cheese, sunflower seeds, butter and dill.
Mix well until mixture holds together and shape into small balls (~ ¾ tablespoon each).
Roll your cheese balls in finely chopped fresh dill for an extra flavour.
Cover with plastic wrap and chill until ready to serve.

YOU MAY ALSO LIKE: