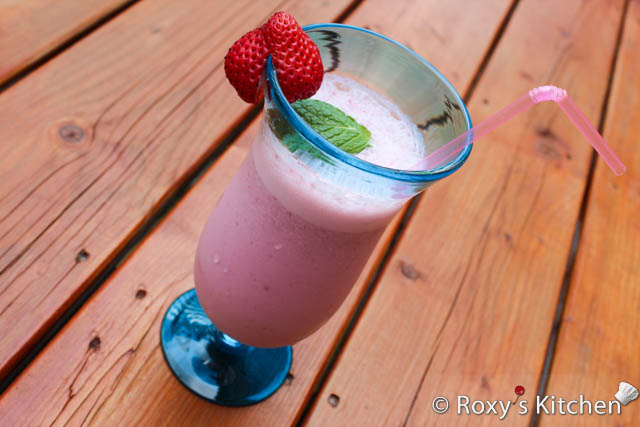 Strawberry smoothies are my favourite! They are tasty, refreshing, healthy and a breeze to make.  It's the fourth (and last) recipe I made with the fresh strawberries we picked from Downey's Farm . See the other recipes I posted for Strawberry Ice Cream, Strawberry Jam and Vanilla Mousse Cake with Strawberry Jelly. If you don't have fresh strawberries you can use frozen strawberries as well. They provide many of the same nutrients as the fresh ones.
Time:  5 min, Prep: 5 min.
Servings: 1 smoothie                   
Ingredients:
7-8 strawberries
2 Tbsp honey
300 ml milk
A few ice cubes
I doubled the ingredients to make 2 smoothies.
Directions:
Blend strawberries with milk and honey on low speed until well smooth.
Add ice cubes and blend for about 2-3 minutes on high speed.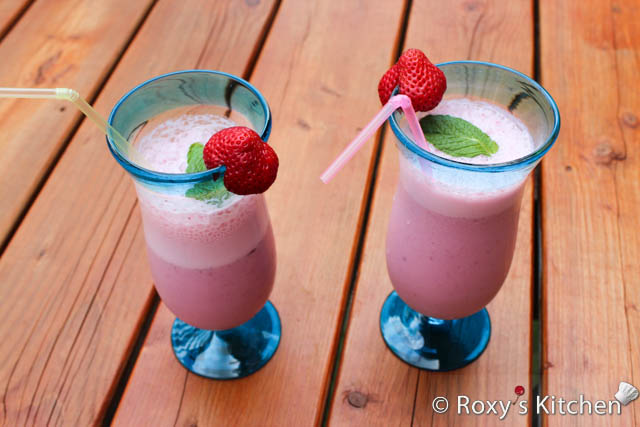 YOU MAY ALSO LIKE: