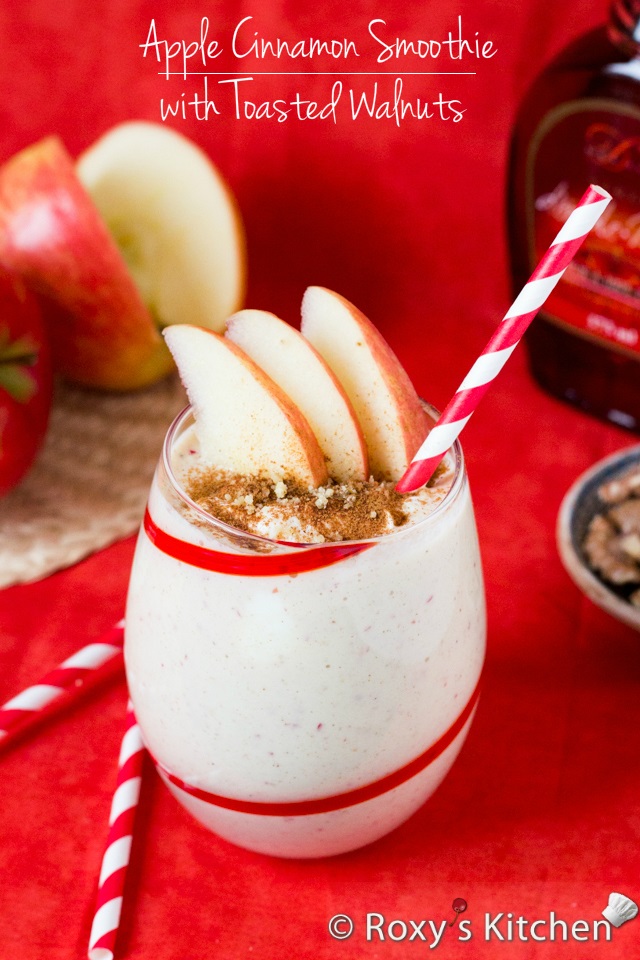 You know what they say "an apple a day keeps the doctor away" so if you're struggling to eat enough raw apples, start drinking them! This Apple Cinnamon Smoothie with Toasted Walnuts is perfect for a quick and healthy breakfast, an afternoon snack or a dessert.  It's super rich in vitamins and minerals and is packed with fiber from the apple, protein from the yogurt and omega 3 fatty acids from the walnuts. Usually fruit is all you need to sweeten your smoothies but I like adding a touch of pure maple syrup for extra sweetness and flavour (shhhh!). 
Time:  5 min, Prep: 5 min.
Servings: 1
Ingredients:
1 large honey crisp or gala apple, sliced and frozen
2 Tbsp ground toasted walnuts
¼ tsp cinnamon
1-2 Tbsp maple syrup (optional)
1 cup (240 g) vanilla Greek yogurt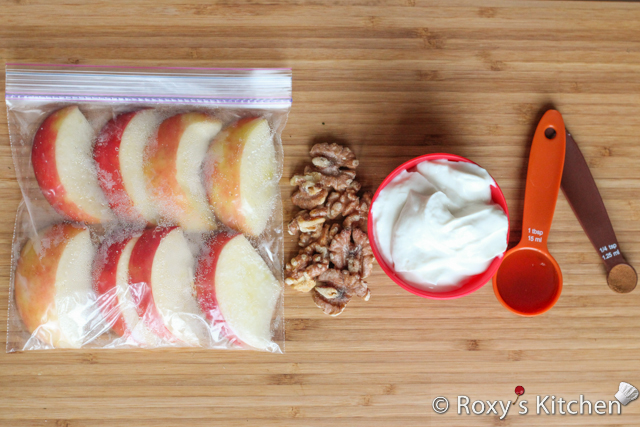 I prefer freezing the fruits rather than adding ice cubes, the smoothies are tastier and more filling this way! To make the toasted walnuts preheat the oven to 350°F (180°C), arrange the walnuts on a cookie sheet in a single layer and bake for 8 minutes.
Directions:
Place all the ingredients in a blender and blend until smooth, pulsing as needed.  You might need to scrape down the sides of the blender a few times.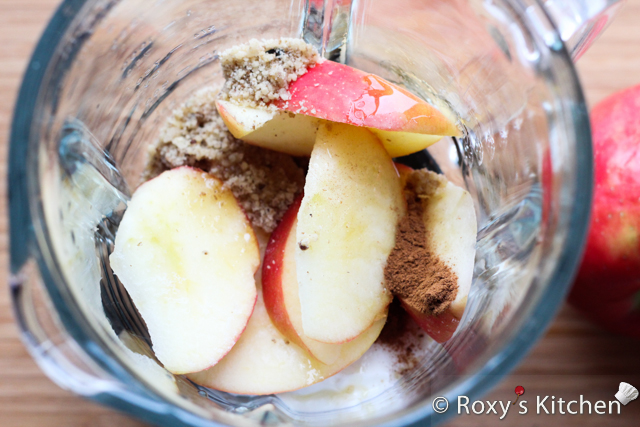 Pour into a glass and serve immediately.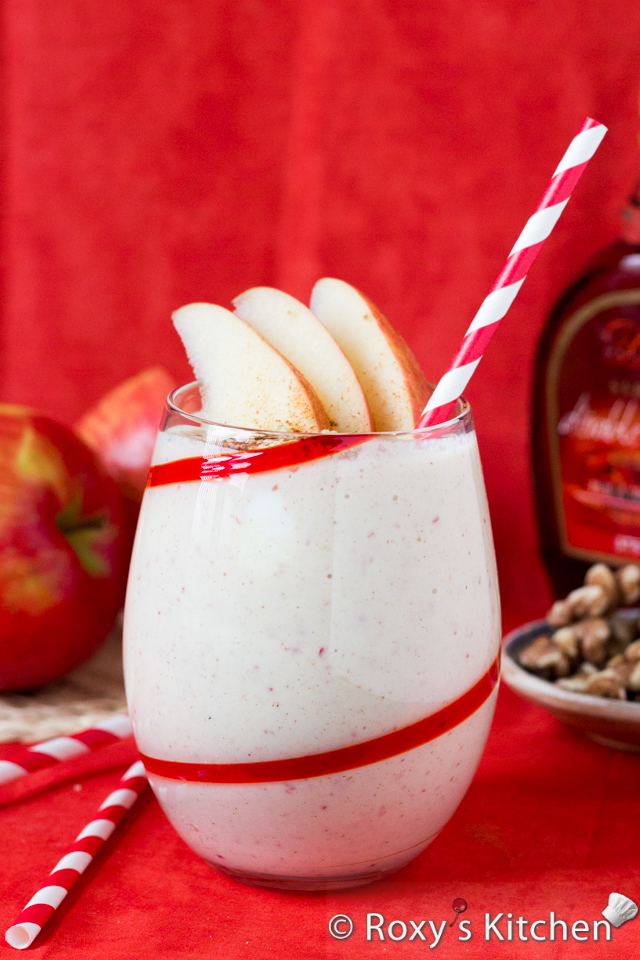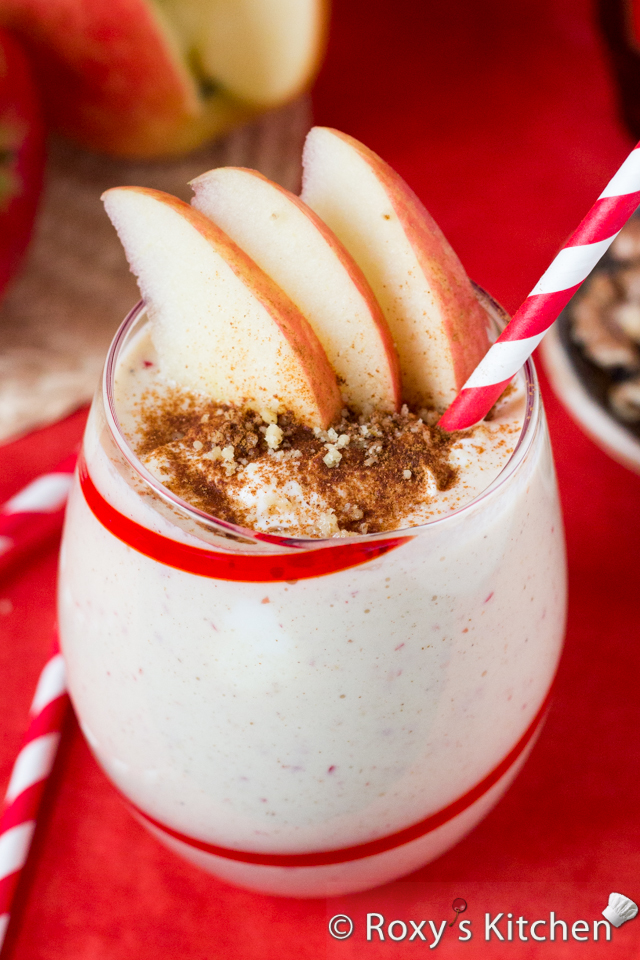 YOU MAY ALSO LIKE: