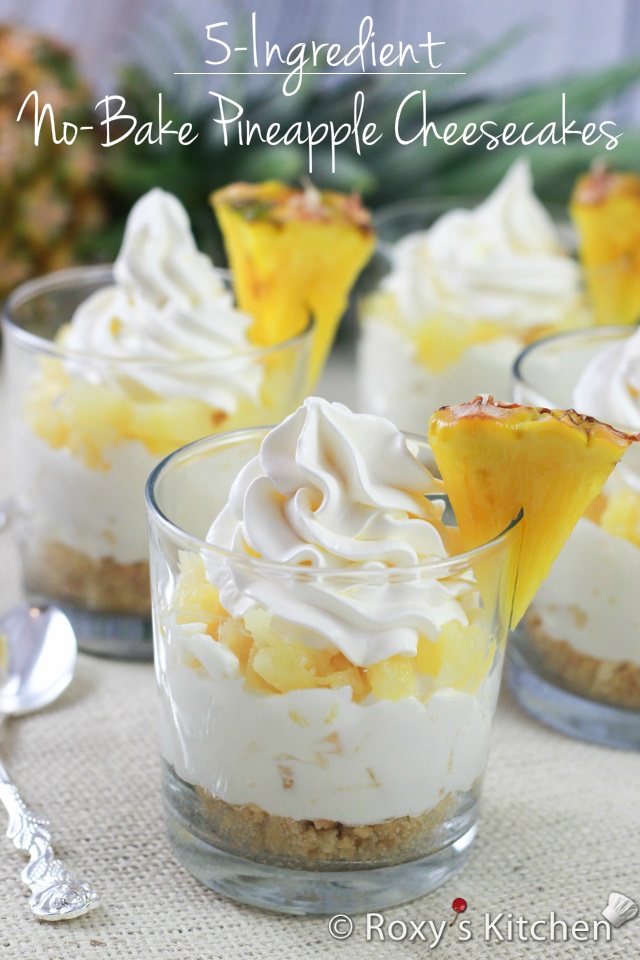 I love simple and tasty desserts and these No-Bake Pineapple Cheesecakes are definitely at the top of my list!
I mean, who doesn't love cheesecakes? And especially when they are so easy to make!
Baking skills required: zero, none, nada
Main ingredients: five –  I know there are six below but sugar doesn't count as a main ingredient… seriously, if someone doesn't have sugar in their pantry there is a very low probability that they are actually reading this (or any dessert) recipe right now
Prep time: less than 30 minutes if you have advanced skills at whipping cream (or buying the pre-whipped cream at the grocery store)
Level of deliciousness: 10 out of 10
As a side note, you can make this cheesecake in a regular 9 inch (23 cm) springform pan and decorate the cake as desired. However, I prefer using dessert cups because they look so festive and fun… just perfect for parties!

Time: 30 min, Prep: 30 min.
Servings: 8
Ingredients:
3.5 oz (100 g) tea biscuits, crushed
1/3 cup (76  g) unsalted butter, melted
8 oz (250 g) cream cheese
1.5 cup (375 ml) whipping cream (you can use Cool Whip
1 can pineapple chunks, well drained
2 Tbsp sugar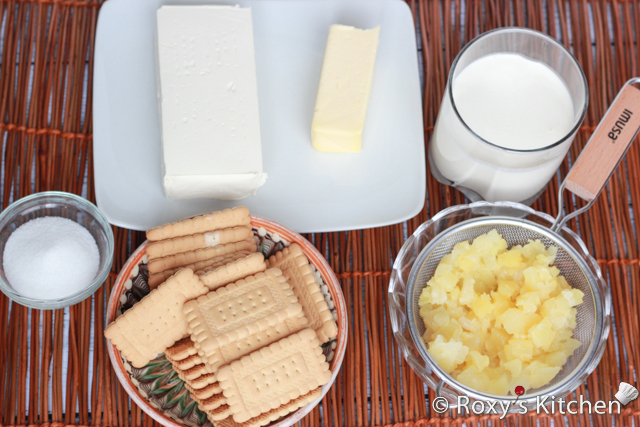 Directions:
Mix the tea biscuits with the melted butter until the crumbs bind together. Press the crumbs into the bottom of the desserts cups.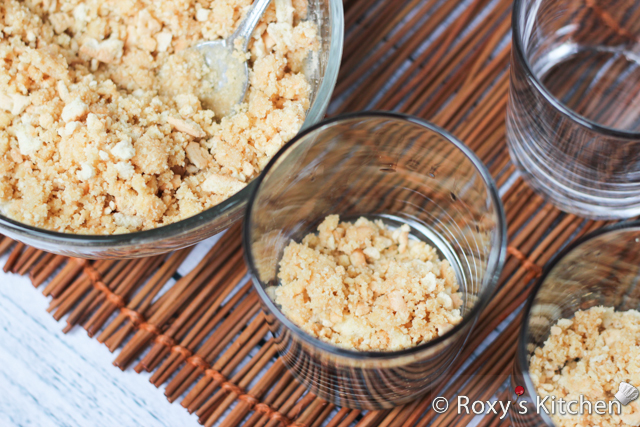 Whip the cream cheese with the sugar until fluffy.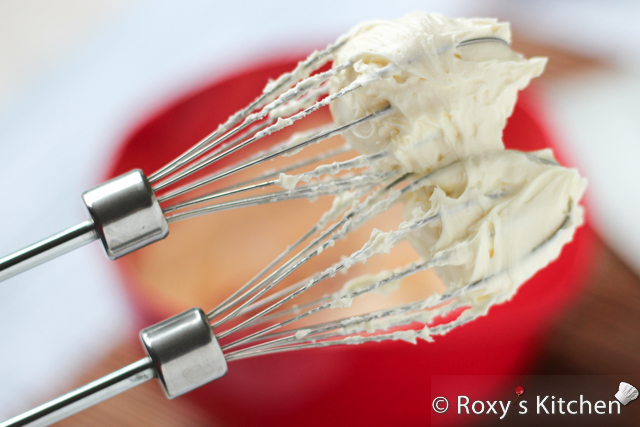 Stir in half of the pineapple chunks. Beat 2/3 of the whipping cream until stiff peaks form and fold it into the pineapple-cream cheese mixture. Save the remaining for topping.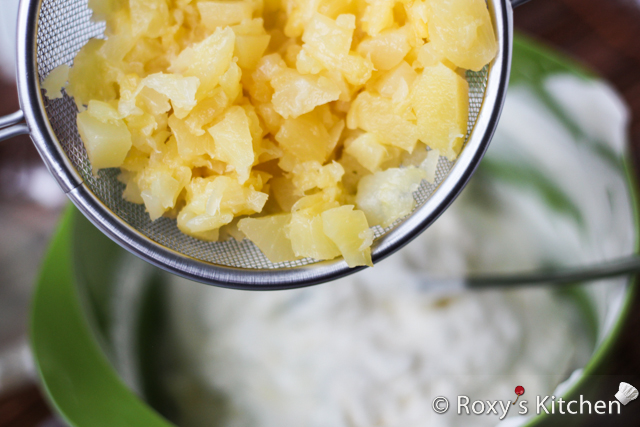 Divide the cheesecake mixture evenly between all eight dessert cups. Decorate with the remaining pineapple chunks and whip the remaining whipping cream to top the desserts right before serving.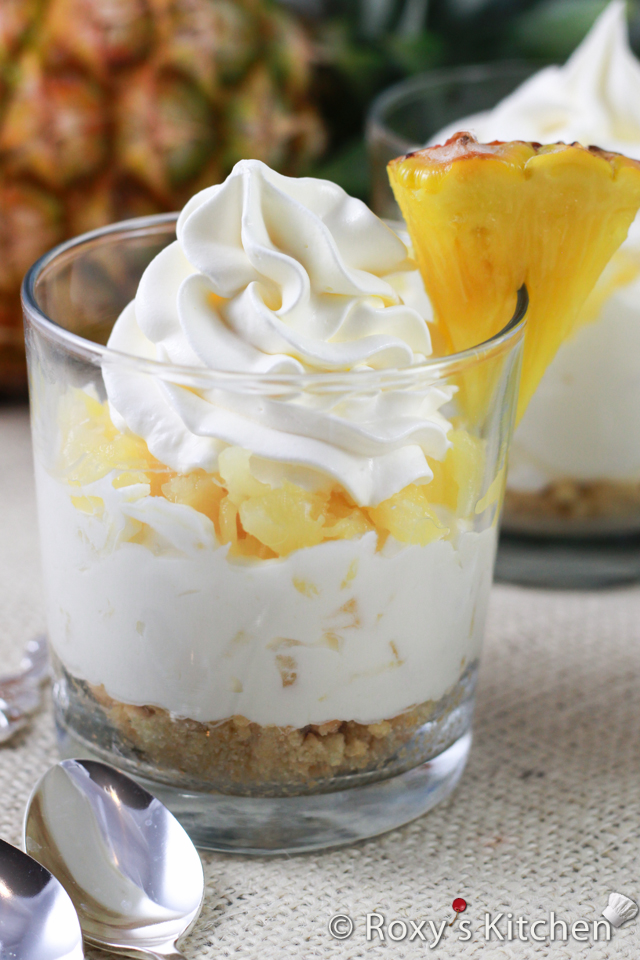 ---
5licious – Recipes with Five Main Ingredients or Less
Water, oil for frying, and other essential spices in anyone's cupboard (salt, pepper, paprika, oregano, basil,  rosemary, chili, curry, bay leaves, thyme, cinnamon , vanilla extract, sugar) do not count!
---
I was featured on:
Life With The Crust Cut Off, Flamingo Toes, 3 Little Greenwoods
---

YOU MAY ALSO LIKE: