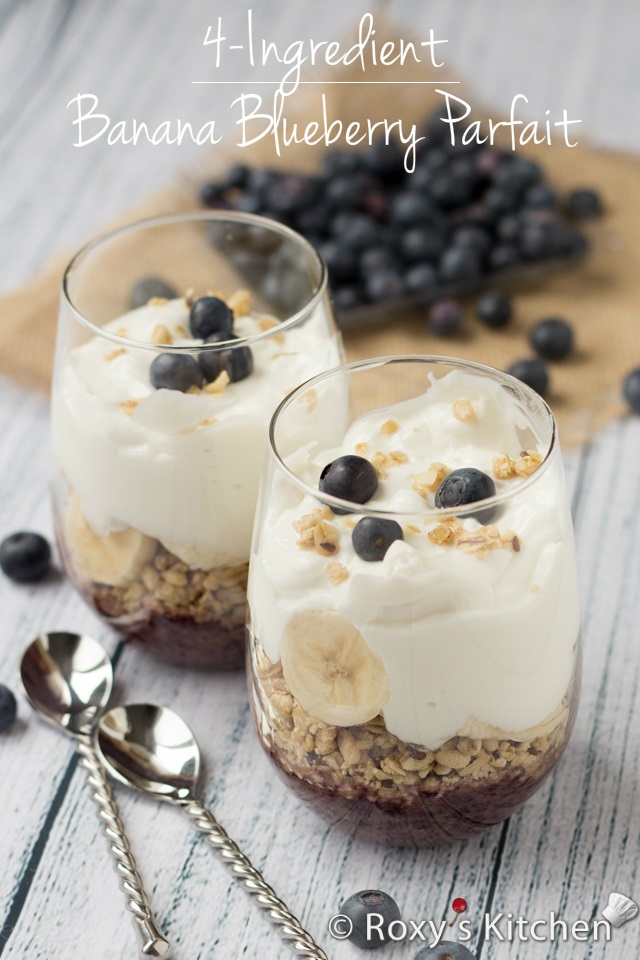 I'm the type of person who walks into a Starbucks and orders a grande sugar-free non-fat half-soy organic-chocolate extra-hot white chocolate mocha. Yeah, not really : )! I'm not a big coffee drinker but I enjoy their yogurt-berry parfaits. I was craving one the other day and had some frozen blueberries around so I decided to make this quick 4-ingredient Banana Blueberry Parfait. Blueberries are rich in nutrients and vitamins and have a very high anti-oxidant content, one more reason to enjoy them in parfaits, smoothies, juices, salads etc.
Time: 10 min, Prep: 10 min.
Servings: 2
Ingredients:
1 banana
1 cup frozen blueberries
1 cup granola (I used Organic Vanilla Almond Granola – Nature's Path)
1.5 cups Greek yogurt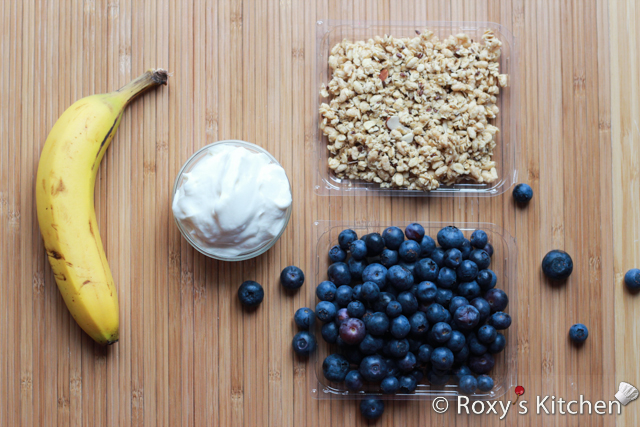 Directions:
Place frozen blueberries (save a few to garnish) and half of the banana in a blender and blend until smooth.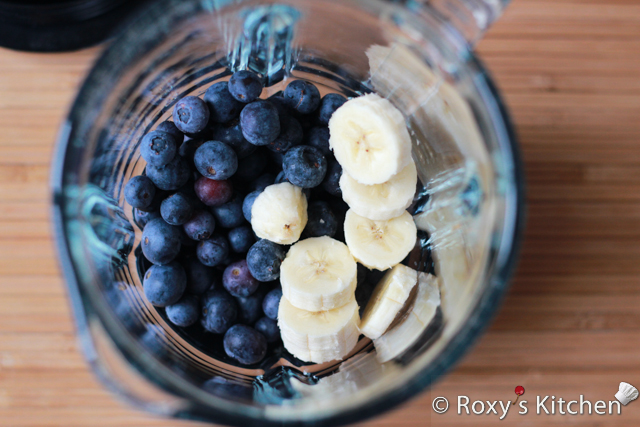 Divide the blueberry-banana mixture between two dessert cups or parfait glasses. Layer granola and banana slices. Top with Greek yogurt and garnish with a few blueberries and some granola.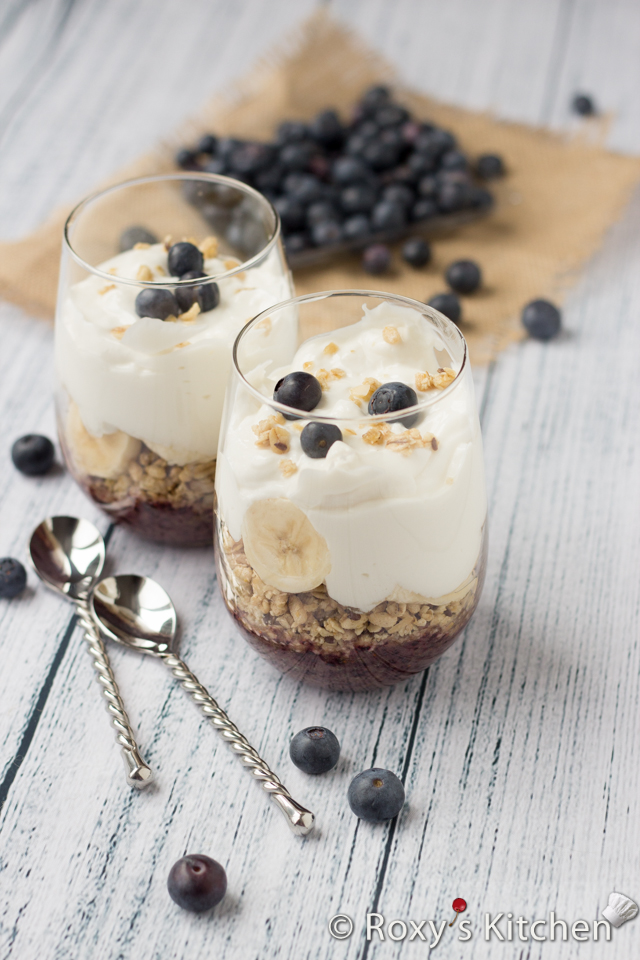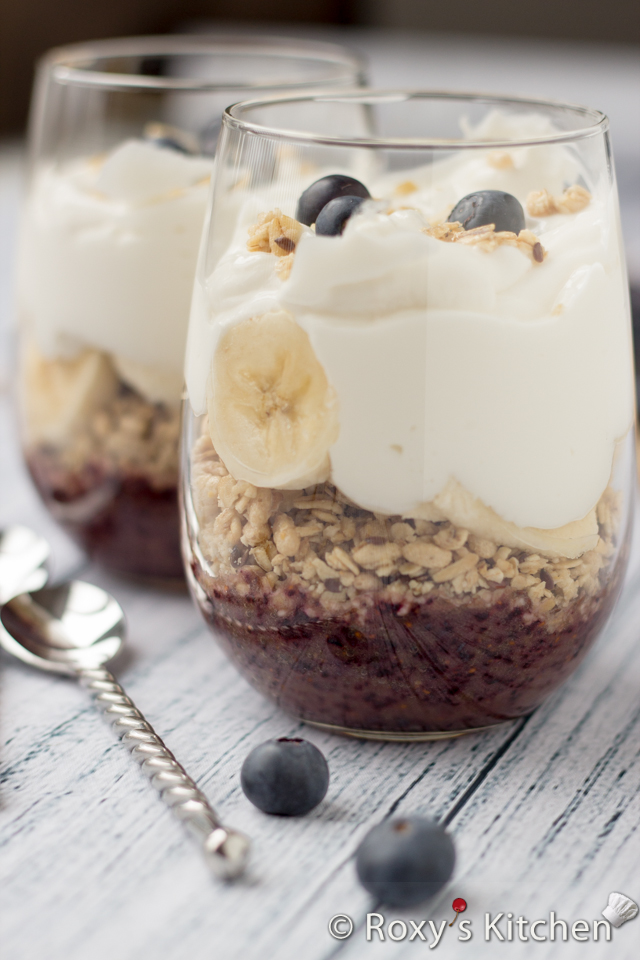 ---
5licious – Recipes with Five Main Ingredients or Less
Water, oil for frying, and other essential spices in anyone's cupboard (salt, pepper, paprika, oregano, basil,  rosemary, chili, curry, bay leaves, thyme, cinnamon , vanilla extract, sugar) do not count!
---
You might also like…
5-Ingredient Blueberry Cream Cheese Dessert with Roasted Almonds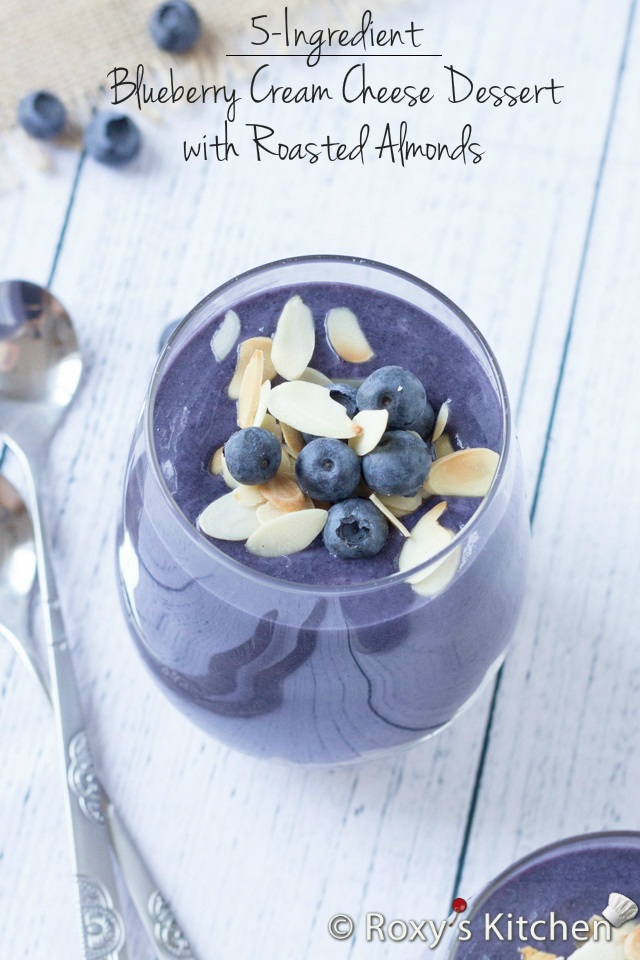 YOU MAY ALSO LIKE: