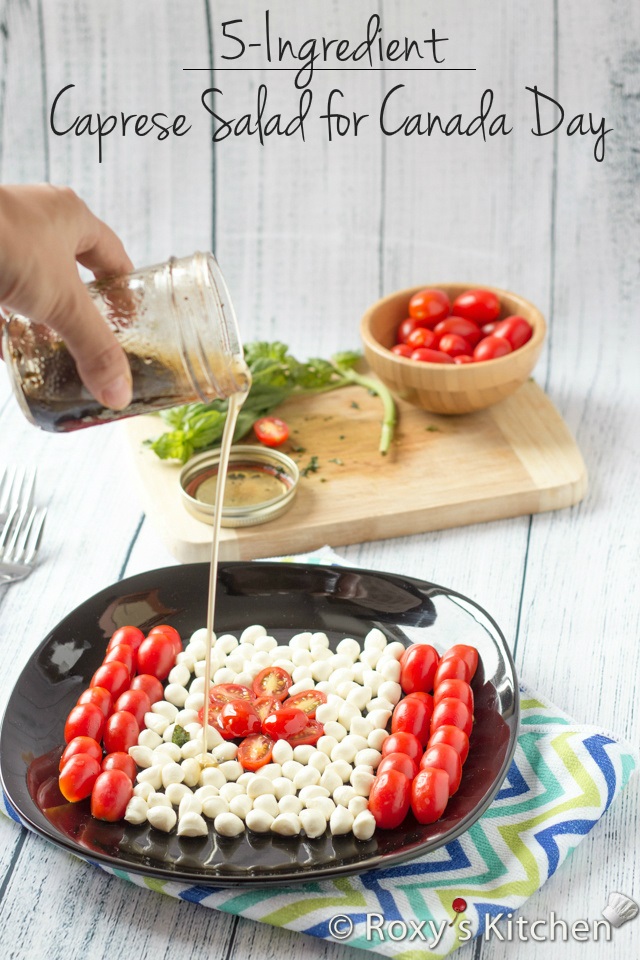 Caprese Salad is a classic Italian salad from the island of Capri. But who says we can't make a Caprese Salad to celebrate Canada Day?! It's easy to make, healthy, delicious and the perfect choice for the summer when we don't want to spend too much time indoors cooking. You only need 10 minutes of your time and 5 ingredients: tomatoes, bocconcini, fresh basil leaves, olive oil and balsamic vinegar. If you want, add some grilled chicken, salmon or shrimp and you've got yourself a full meal!
Another reason why you should make this salad for Canada Day is that you can create a beautiful Canadian flag out of the white cheese and red tomatoes, don't you think? 
Time: 10 min, Prep: 10 min.
Servings: 2 servings
Ingredients:
400 g bocconcini cheese, I used bocconcini pearls
300 g tomatoes, I used cherry
10 tsp olive oil
5 tsp balsamic vinegar
A handful fresh basil leaves
Salt and pepper (optional)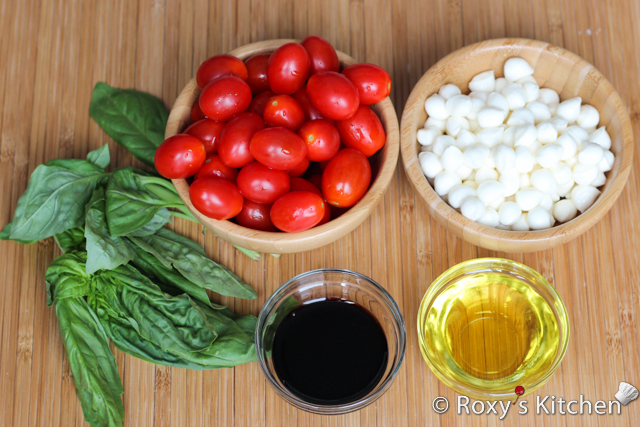 Directions:
Chop the basil leaves with a knife or using a food processor. I like using a jam jar to make the salad dressing. It's easier to mix all the ingredients and you can store any leftover in the fridge.
Add the basil, oil, vinegar and a pinch of salt and pepper (if using). Put the lid on the jar and shake well.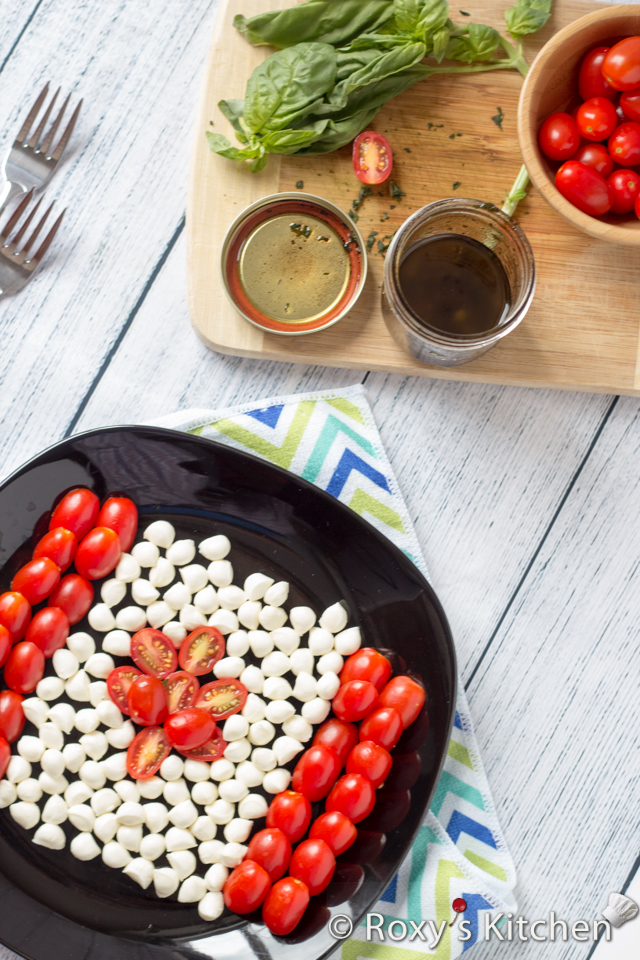 Arrange the bocconcini and tomatoes on a serving platter and drizzle the dressing over. Toss to combine, serve and enjoy!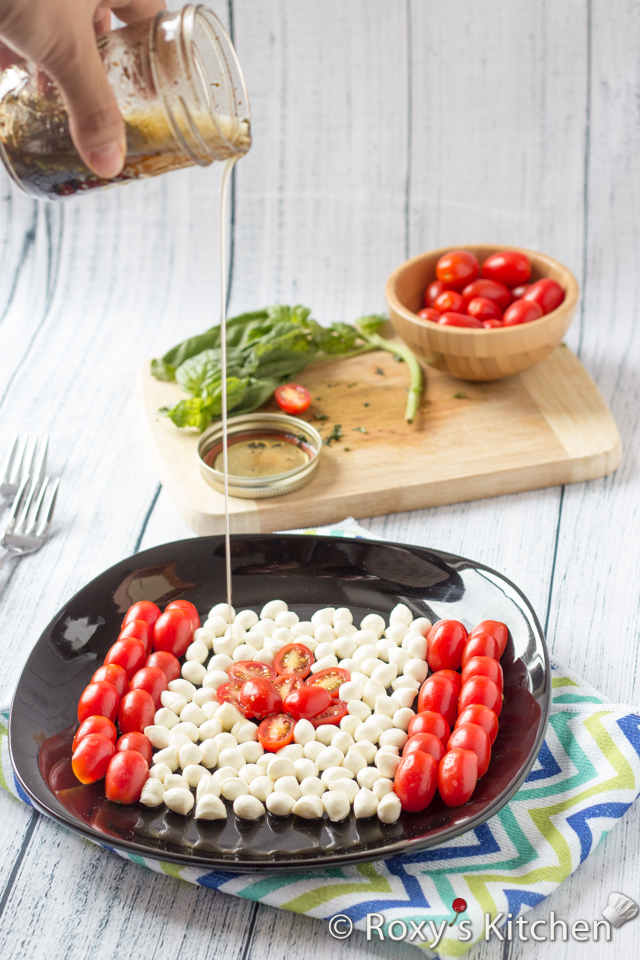 ---
5licious – Recipes with Five Main Ingredients or Less
Water, oil for frying, and other essential spices in anyone's cupboard (salt, pepper, paprika, oregano, basil,  rosemary, chili, curry, bay leaves, thyme, cinnamon , vanilla extract, sugar) do not count!

YOU MAY ALSO LIKE: