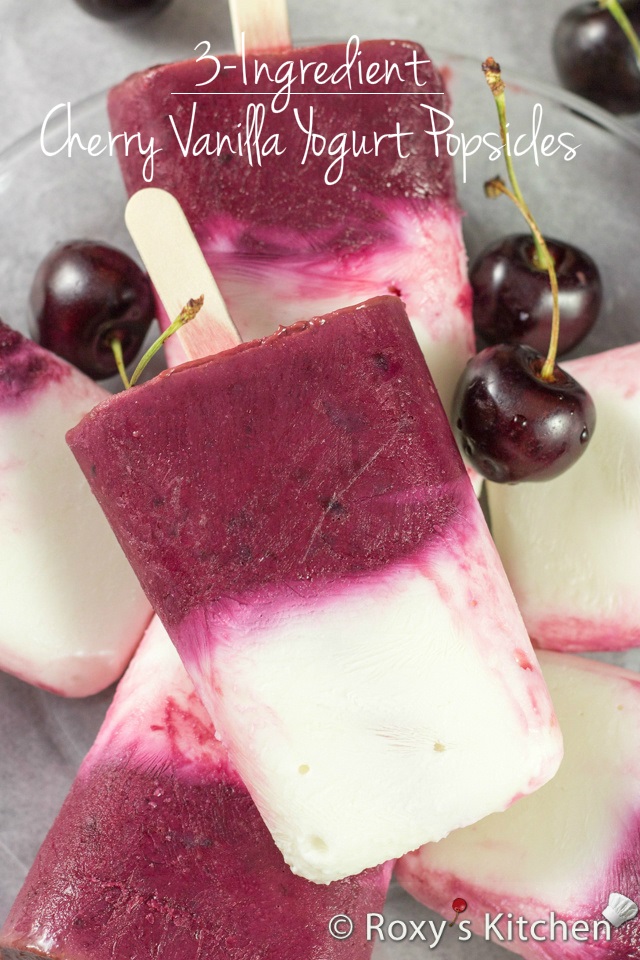 I promised you a delicious summery recipe with cherries so here it is… Cherry Vanilla Yogurt Popsicles. They are easy to make and hard to resist on a hot summer day! I love the simplicity of this treat as you only need 3 ingredients to make them – yogurt, cherries and honey – and no extra sugar, artificial dyes and other unhealthy ingredients you usually find in the store-bought ones.
These popsicles are packed with calcium, power boosting protein, vitamins A, C & B and antioxidants. Oh, and something new I've just learned… cherries are supposed to help you with insomnia and migraines! I should have a few of these popsicles before I go to bed tonight as it usually takes me forever to fall asleep!
All in all this is a super- nutritious, all-natural and a fabulous low-calorie treat for your diet! 
Time: 10 min, Prep: 10 min.
Servings: 8
Ingredients:
2 cups vanilla yogurt (500 g)
4 cups cherries (400 g)
4 tsp honey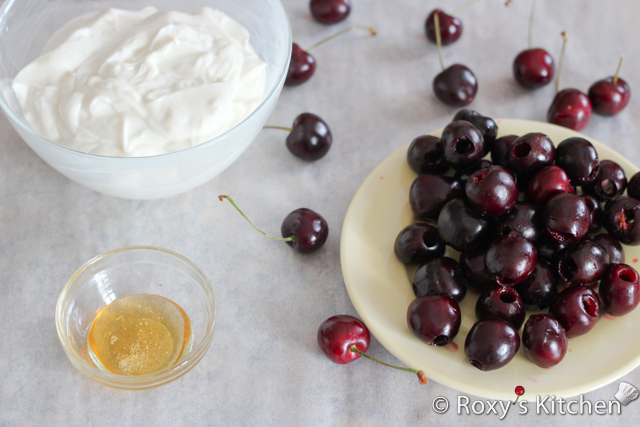 Directions:
Wash and pit the cherries. Mix them with the honey and set aside.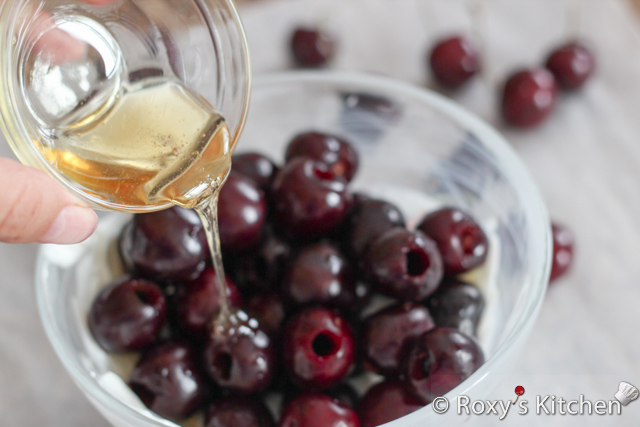 Save ¼ of the vanilla yogurt and with the remaining fill popsicle molds approximately halfway up.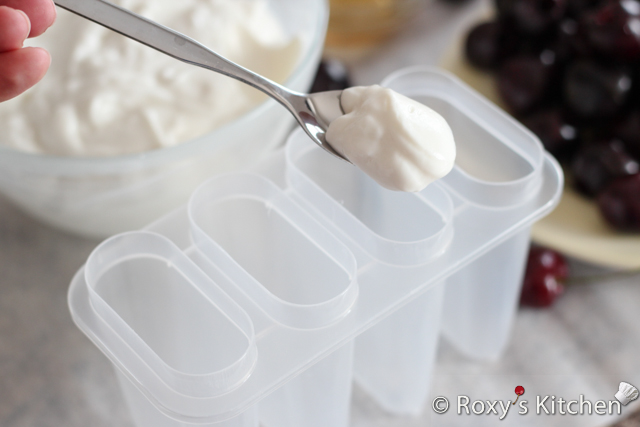 Combine the cherries with the remaining yogurt and blend them until a smooth consistency is achieved.
Pour mixture into the popsicle molds.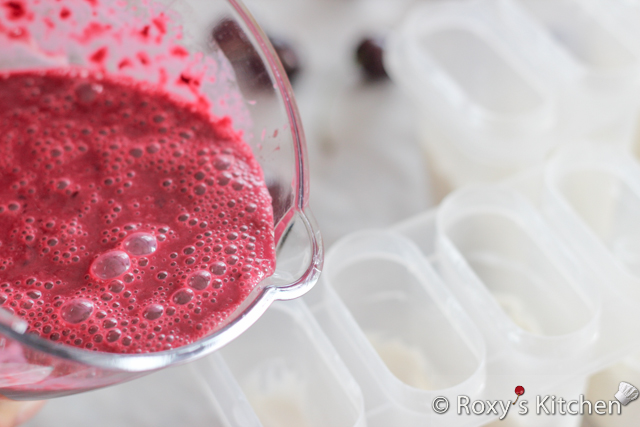 Insert the popsicle sticks and freeze them overnight. If your mixture is too soft (mine wasn't) the sticks won't stay upright. You'll have to freeze them for 1 hour or until the mixture starts to solidify enough to hold a popsicle stick upright and then insert the sticks.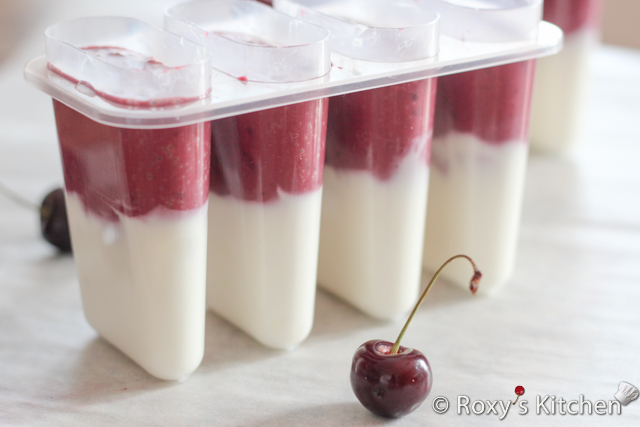 To release the popsicles run hot water on the outside of the popsicle molds (only the plastic side!) for 5-7 seconds.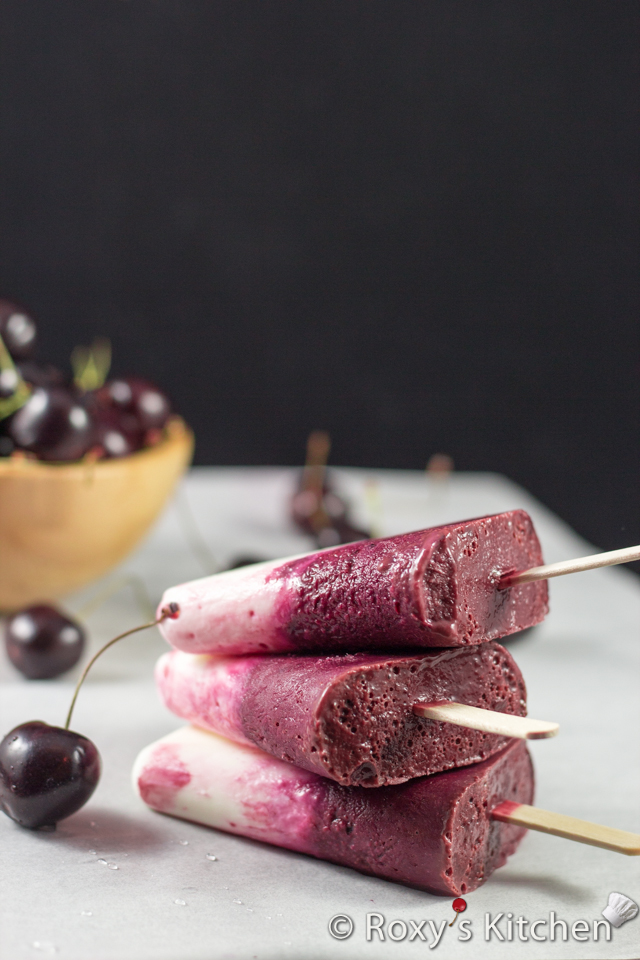 ---
5licious – Recipes with Five Main Ingredients or Less
Water, oil for frying, and other essential spices in anyone's cupboard (salt, pepper, paprika, oregano, basil,  rosemary, chili, curry, bay leaves, thyme, cinnamon , vanilla extract, sugar) do not count!
---
I was featured on:
Living Well Spending Less, Titi Crafty by Camila
---

YOU MAY ALSO LIKE: