Ingredients for filling a 10-inch cake:
200 g (1 1/5 cups or 7.5 oz) chocolate chips or grated chocolate (semi-sweet, milk or white chocolate)
3 egg yolks
2 egg whites
200 ml (4/5 cup) whipping cream, at room temperature
110 g (1/2 cup) sugar, divided
3 Tbsp hazelnut liqueur
60 g (1/4 cup or 3 oz) unsalted butter
14 g unflavoured gelatin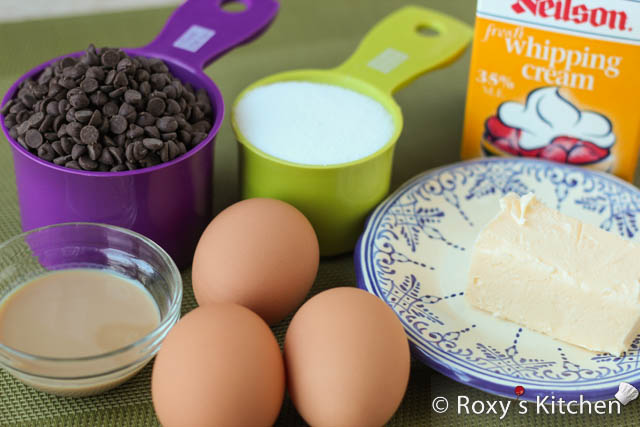 Directions:
Soften the gelatin in a few tablespoons of warm water and then dissolve over hot water (I placed the bowl with gelatin in a bigger one that had hot water).
Melt the chocolate with the butter in a pan over low heat. Remove from heat and add the hazelnut liqueur and the melted gelatin.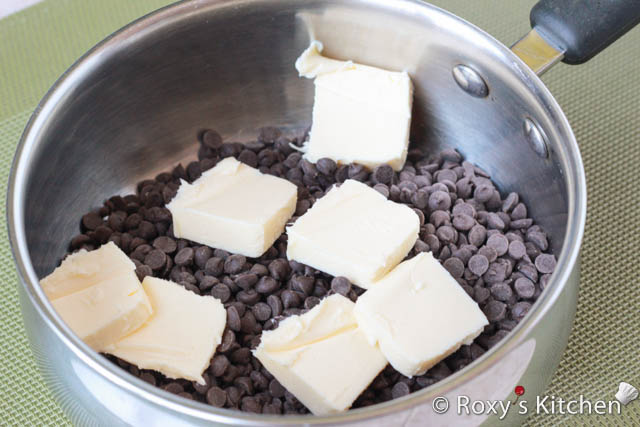 Beat the whipping cream until medium-firm peaks form when beaters are lifted.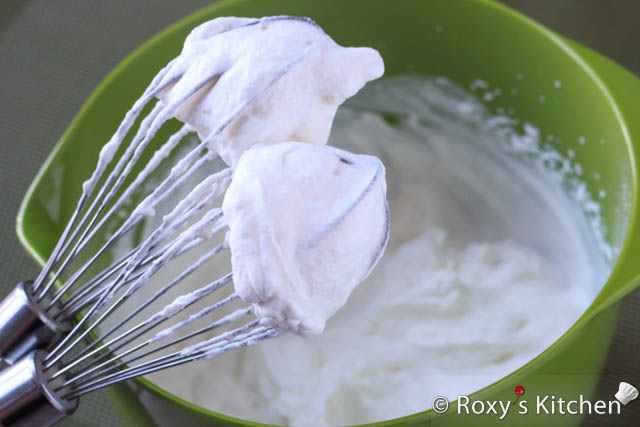 Beat the egg whites until stiff peaks form. Add the remaining sugar and continue beating for a few more minutes.
Combine the egg yolks with the melted chocolate.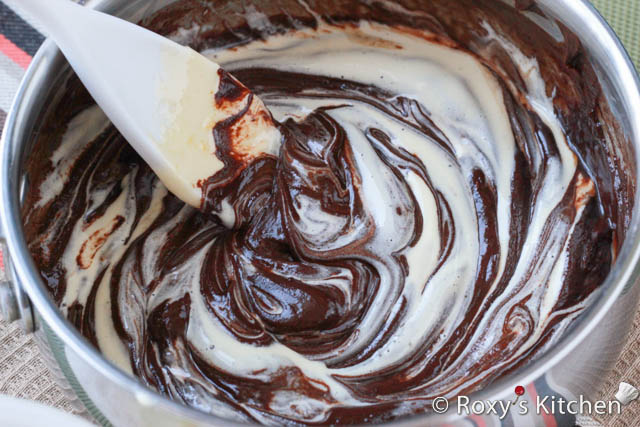 Fold in the whipped cream, a few tablespoons at a time. Lastly, carefully fold in the egg whites. Do not overwork the mousse though.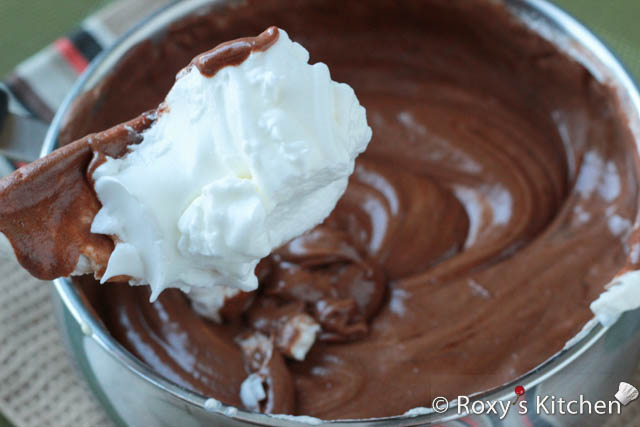 You can spoon the mousse into serving glasses, let it chill and serve it topped with some fruits or use it to fill cakes.
Cakes with this type of filling…
Chocolate Hazelnut Mousse Cake

YOU MAY ALSO LIKE: