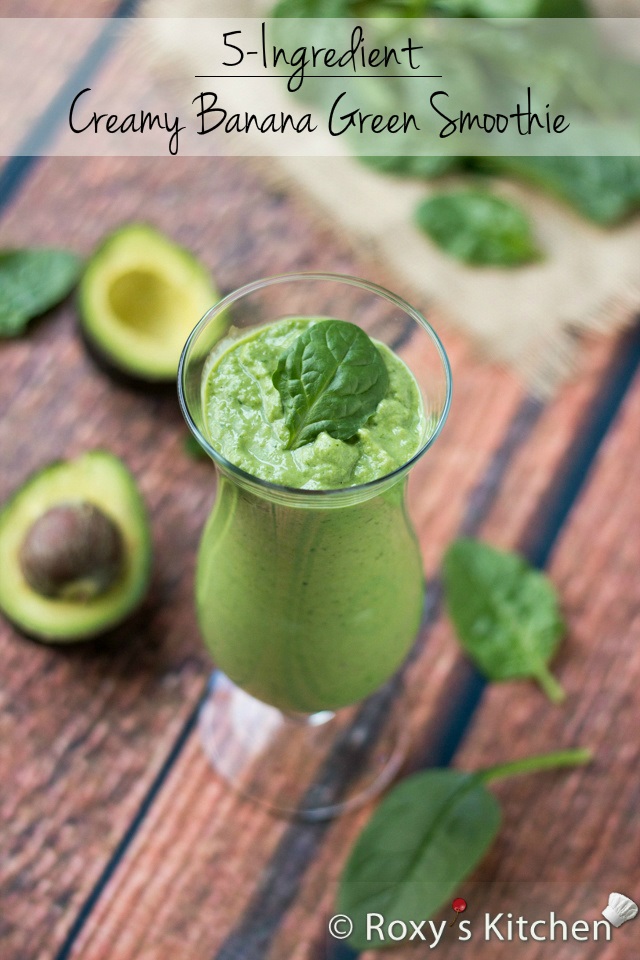 As you've probably noticed in my previous posts, I love smoothies that have a vibrant colour and this Creamy Banana Green Smoothie is no exception! Making smoothies with a beautiful green colour can be tricky sometimes as certain fruit and vegetables could make your smoothie look brown and unappealing. For example, if you mix any red fruit or vegetables with green ones your smoothies will turn brown for sure. Yellow fruit such as bananas, pineapple or mango mix well with green ingredients and will give your smoothie a vibrant green color.
But enough about the colour, let's get to the taste! This smoothie tastes so good that you'll never know there is anything leafy in there! It has a delicious sweet taste from the apple and banana a wonderful creamy consistency from the avocado and yogurt. And not to mention the health benefits it has… a ton of dietary fiber, vitamins, iron and protein. Really, healthy eating has never tasted so good!
Time:  5 min, Prep: 5 min.
Servings: 2
Ingredients:
1 banana
1 avocado
2 cups(450g)  spinach
1 green apple
1 cup (240 g) Greek yogurt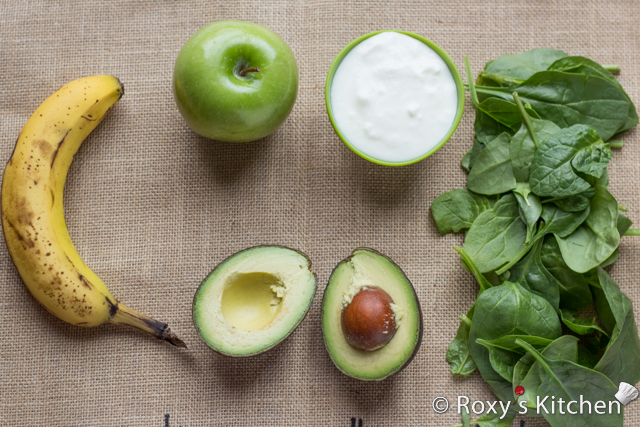 Directions:
Blend yogurt, avocado, banana, spinach and apple until smooth, pulsing as needed.  You might need to scrape down the sides of the blender a few times.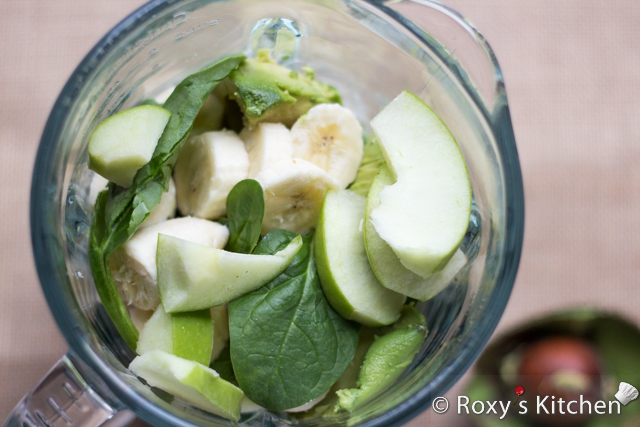 Pour into glasses and serve immediately.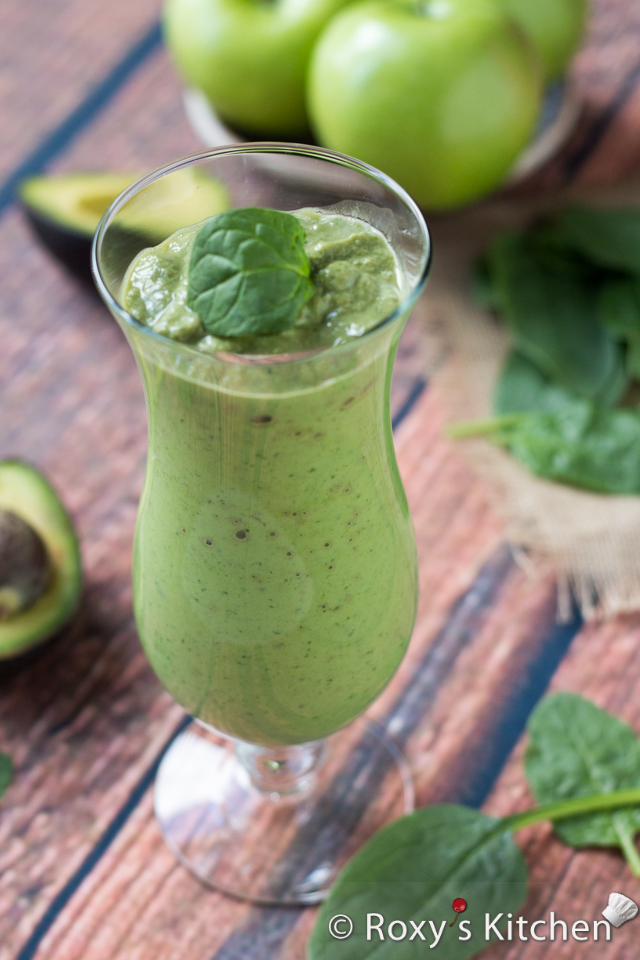 ---
5licious – Recipes with Five Main Ingredients or Less
Water, oil for frying, and other essential spices in anyone's cupboard (salt, pepper, paprika, oregano, basil,  rosemary, chili, curry, bay leaves, thyme, cinnamon , vanilla extract, sugar) do not count!
---
Be sure to follow my very popular Drinks & Smoothies board on Pinterest:
Follow Roxy's Kitchen's board Drinks & Smoothies on Pinterest.

YOU MAY ALSO LIKE: