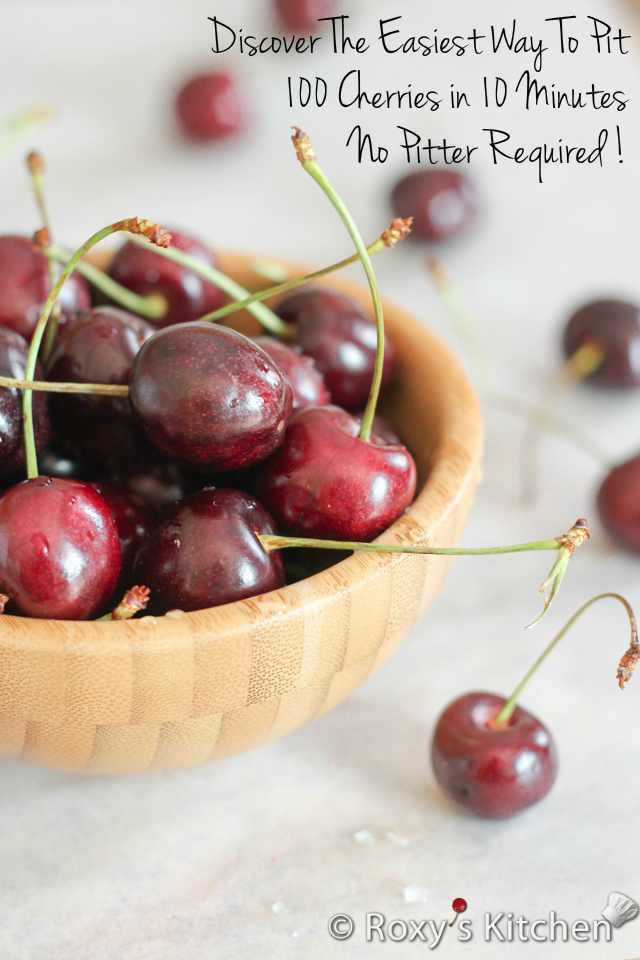 We've been quite obsessed with fresh cherries this summer! They are in season right now, so juicy and sweet that my mouth is watering just typing this!!! I love having them fresh but also like adding them to smoothies, pies, ice cream/popsicles or making homemade cherry jam – so tasty! BTW I'll be posting a delicious summery recipe with cherries soon, so stay tuned!
Now, how many times you wanted to make some delicious cherry dessert but dreaded pitting them, especially with no cherry pitter lying around? Countless times, if you ask me!
So today I'll show you the easiest way to pit 100 cherries in 10 minutes, without a pitter!  Before we start, drop everything and run to Starbucks to get one (or two) of their iced drinks!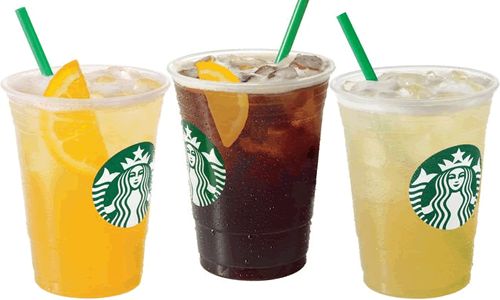 Are you back yet?
Drink that refreshing beverage and save the straw!
Get your fresh and ripe cherries, rinse them with water and remove their stems.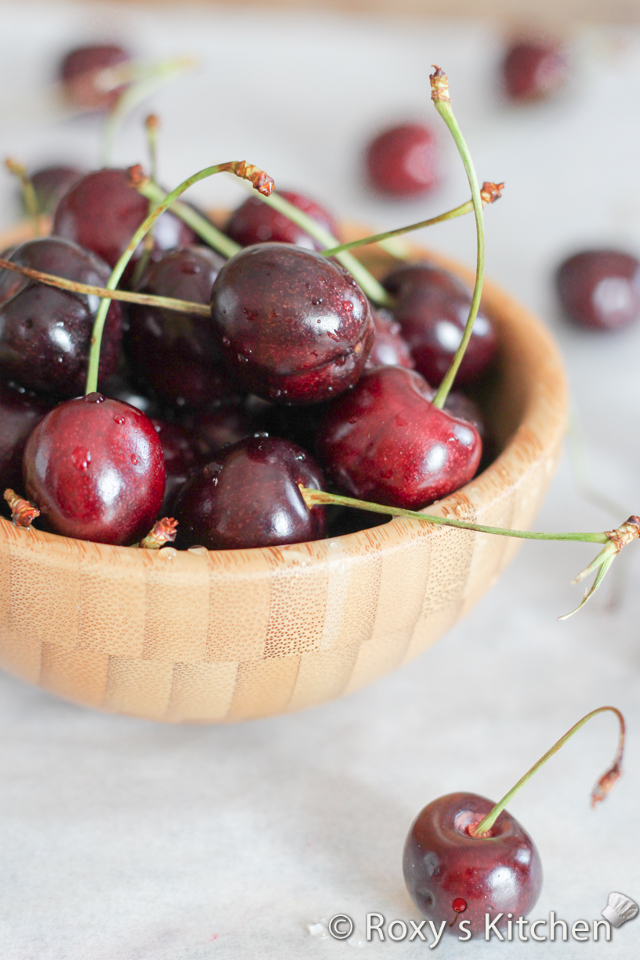 Get that thick plastic straw and insert it halfway through into the end-stem of the cherry. If the cherry is very ripe you can push it all the way through and pop out the pit. If not, I would suggest inserting it just halfway through… that's if you want to make the process less messy and not use too many straws (the sides of the straw will bend as you push the straw through the cherry so you'll most likely need a new one after a while).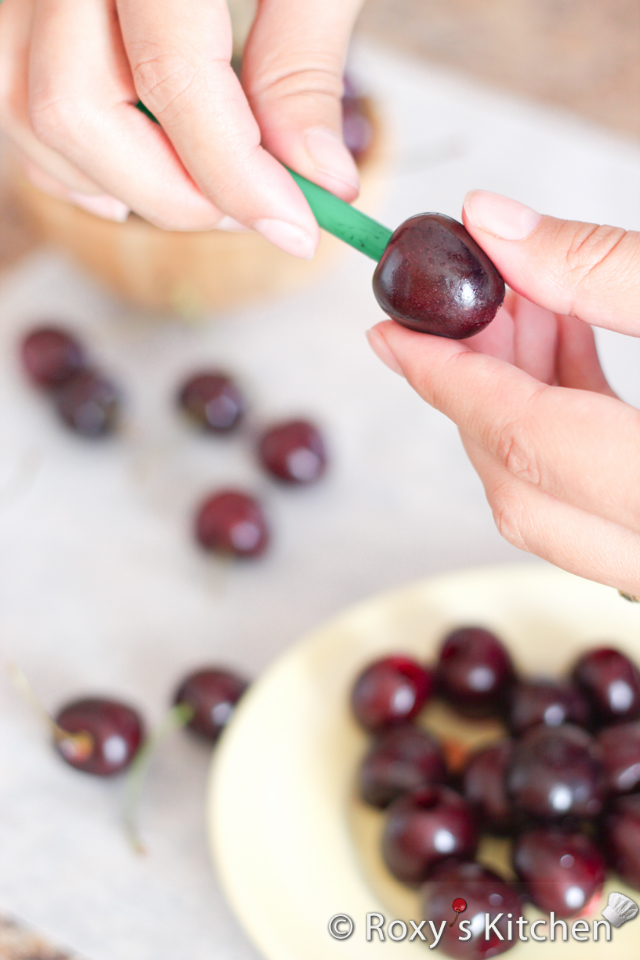 After inserting the straw halfway through into the end-stem of the cherry, remove it and insert it again in the middle, at the opposite end of the cherry.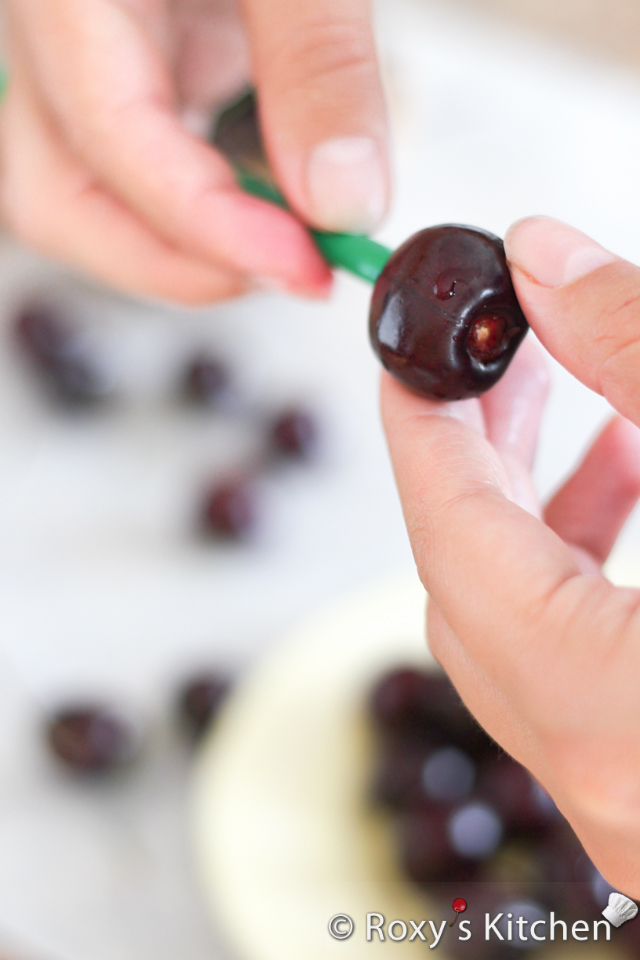 Push the straw and the pit will pop right out very easily!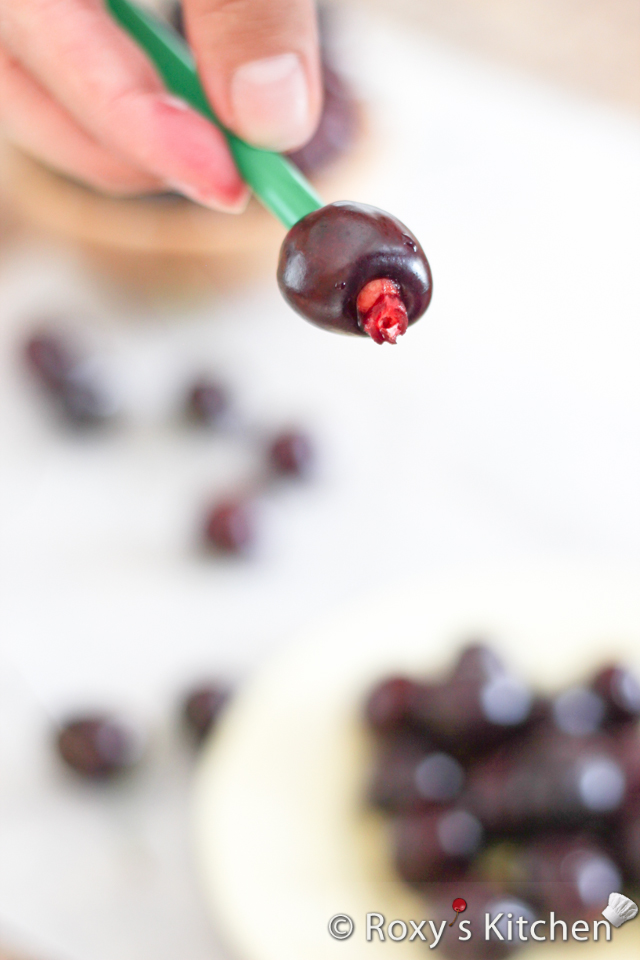 Soooo how I got to pit 100 cherries in 10 minutes? Well the first time I did this it took me 1 minute to pit 8 cherries, but after doing this several times I became and expert; now it takes me 1 minute per 10 cherries… that is 100 cherries in 10 minutes!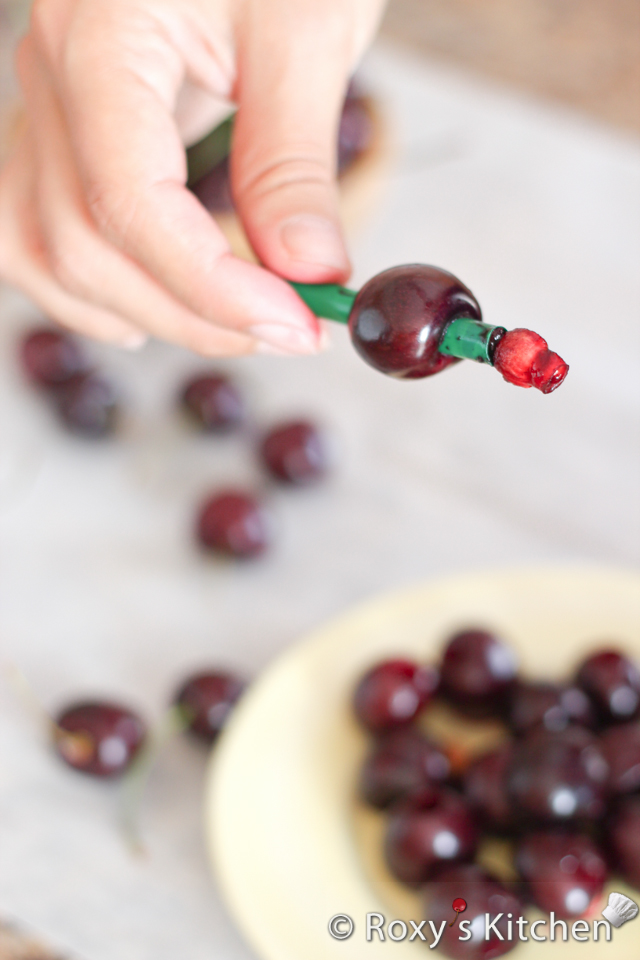 Others have found useful using a toothpick, un-bent paper clips, pairing knives or hair pins but I just find that process to time consuming and messy.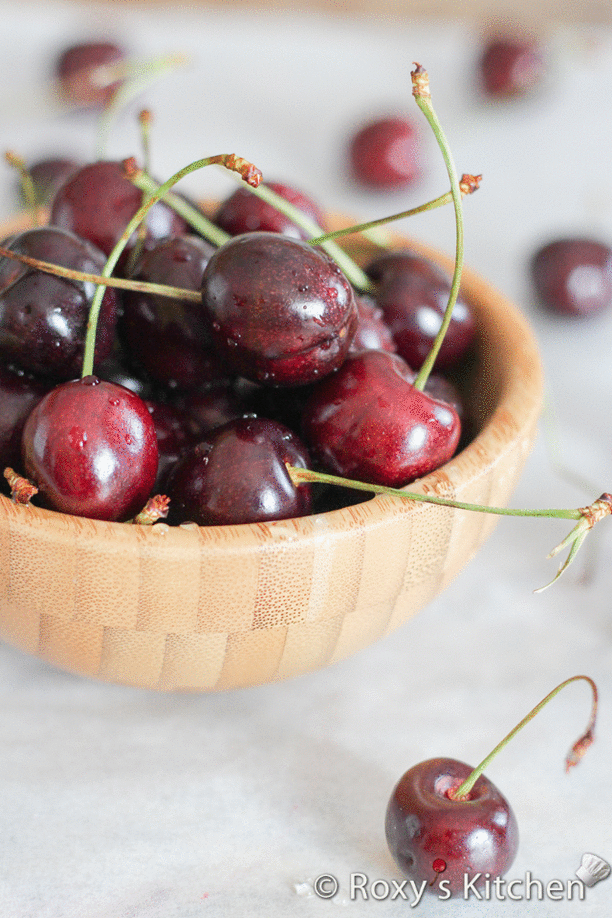 YOU MAY ALSO LIKE: