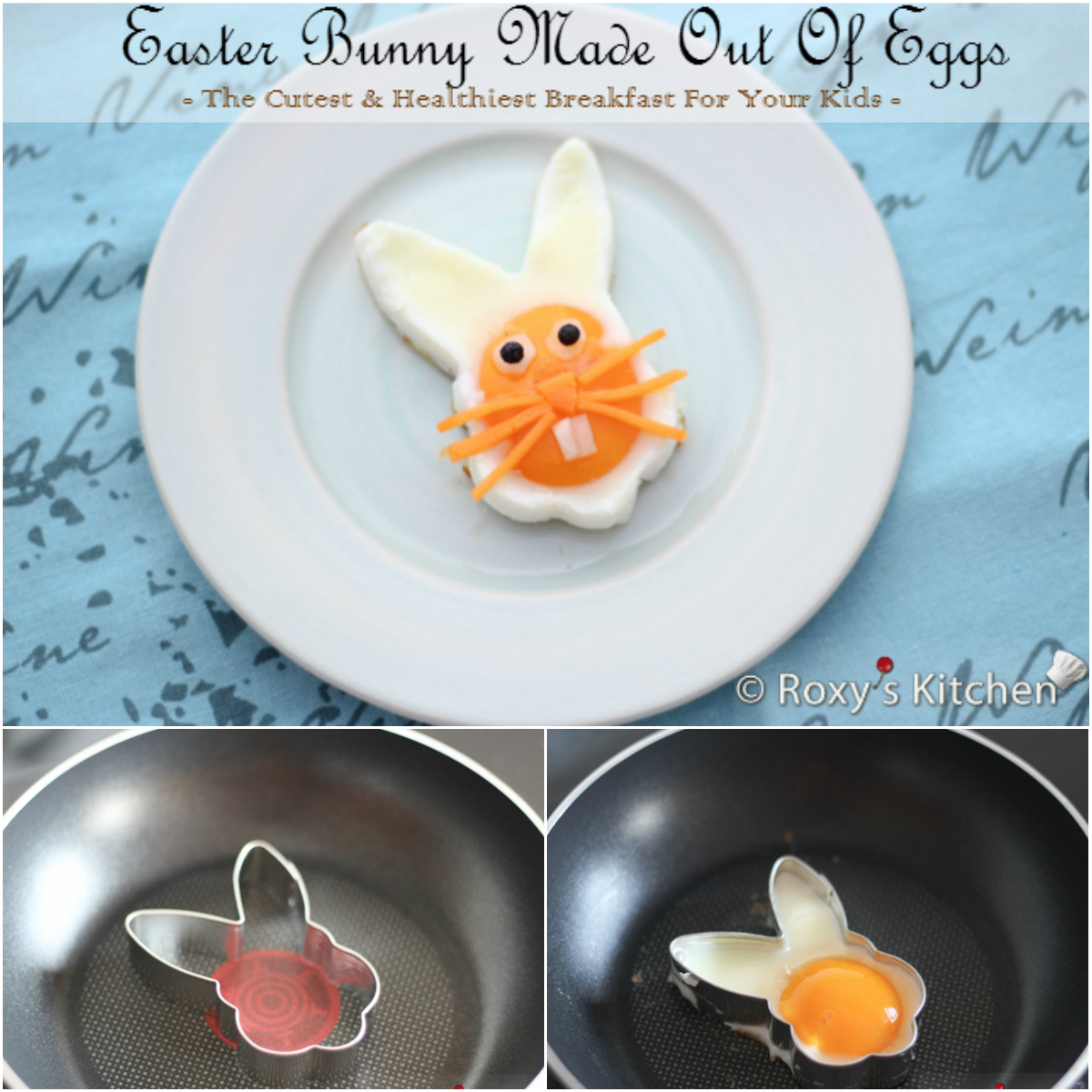 I officially own over 200 cookie cutters in all shapes possible, yeah call me crazy! I don't make cookies very often though; I'm more of a cake person – just check out the Surprise Bunny Inside a Carrot Cake Cheesecake I made just recently where I actually used a cookie cutter! So this morning while going through my cookie cutter collection I found a bunny face one and felt like making a special breakfast. Mind you that I wasn't planning to post this Egg Easter Bunny Face on my blog but since it turned out so darn cute I couldn't resist not sharing this with you.
Time: 10 min, Prep: 5 min.  Cook: 5 min.
Servings: 1
Ingredients:
1  eggs – you might need 2 eggs per bunny, I'll explain why below
Cheddar cheese for the nose and whiskers
Peppercorns for the eyes (you can use black olives as well)
Radish for the teeth and eyes
A metal bunny face cookie cutter
Directions:
Brush the inside of the cookie cutter with some oil so that the egg won't stick to it.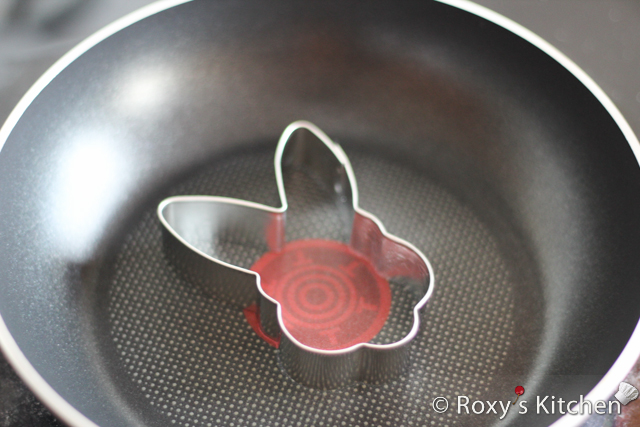 Crack the egg inside the cookie cutter. The egg yolk may slide towards the ears so just carefully move the cutter so that the yolk is positioned in the middle of the bunny's face.
For a better-shaped bunny face you can pour another egg white (but not over the egg yolk). It will look better and will be easier to remove from the cutter.
Some of the egg whites my leak out beneath the cutter but you can cut that out later.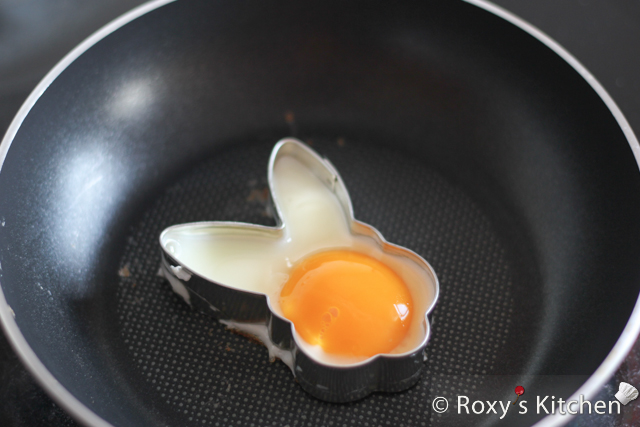 Cook on low heat until the egg is set. Be careful when removing the cutter from the pan because it gets pretty hot.
Run a thin-bladed knife along the inside edge of the cookie cutter to loosen the egg and slip it out of the cutter.
Cut out a triangle for the nose and the whiskers out of cheddar cheese and place them on the egg bunny face (if your egg is too hot your cheese will melt so you might want to wait a few minutes).
Make the white part of the eye and the teeth out of radish. Arrange them and the peppercorns on the face and you're done.
I'm sure your kids will be happy to eat eggs this way

!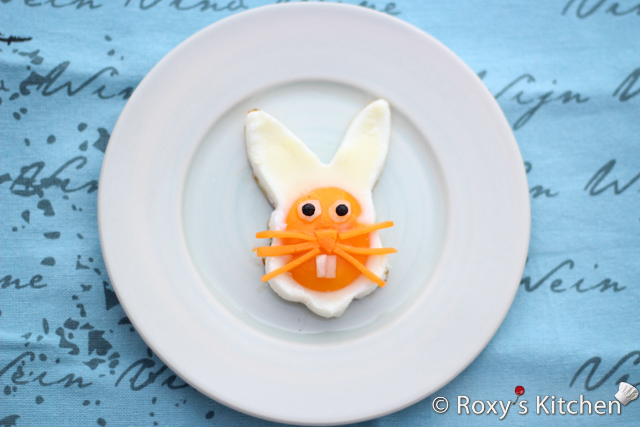 Check out my other cute egg appetizers below and be sure to follow my Funny Food board on Pinterest for more inspiration on funny appetizers, desserts and more!
Follow Roxy's Kitchen's board Funny Food on Pinterest.
Other egg appetizers you might like…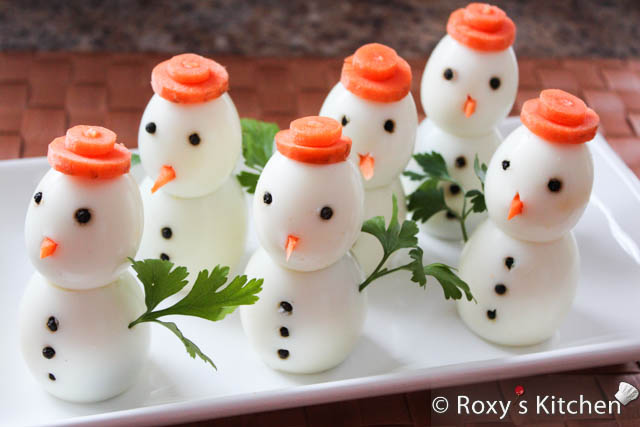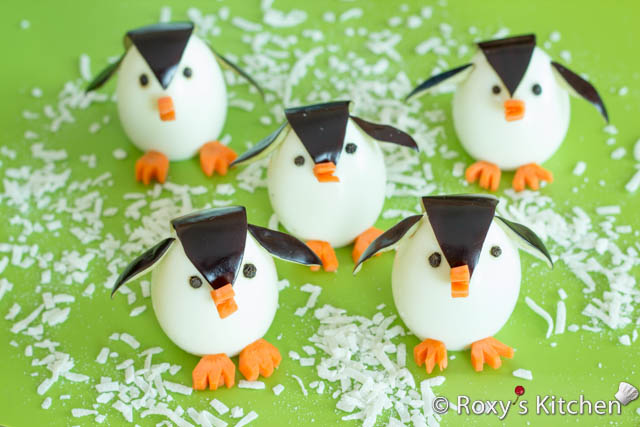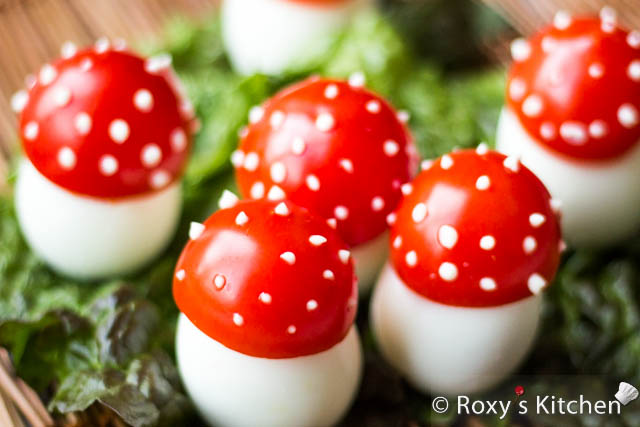 YOU MAY ALSO LIKE: