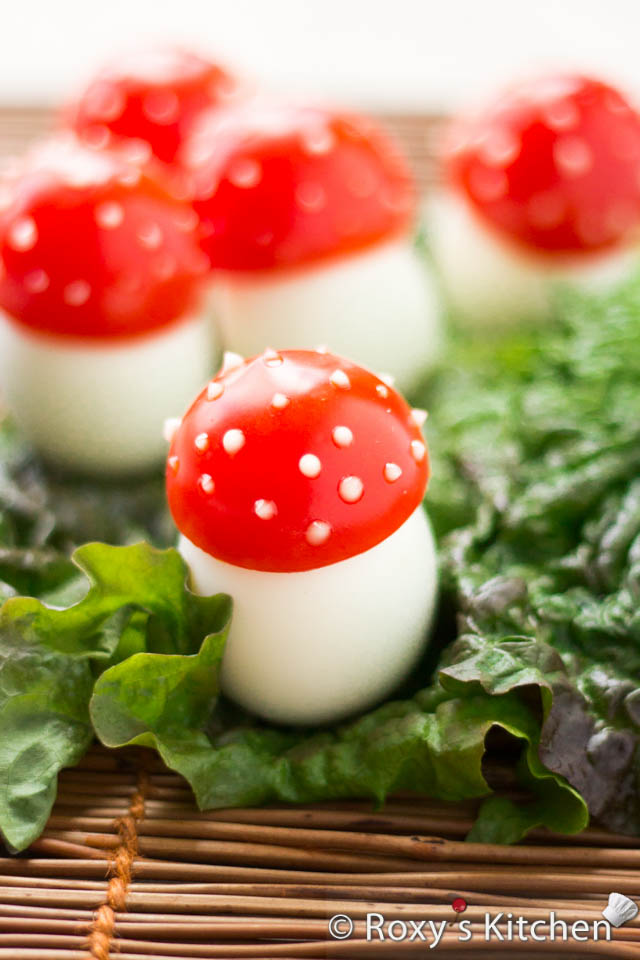 I can't believe my baby is almost 7 months old now, why does time fly by so fast! He's eating solids like a champ now and just started with the egg yolks last week. So since I have to boil eggs for him, I thought why not get creative a bit and add these Egg Mushrooms to my list of cute egg appetizers :)!  After all, I'm sure I'll make many cute and funny appetizers, snacks etc. in the years to come… so the more ideas I can come up with now, the better :).
Time: 10 min, Prep: 10 min.
Servings: 6
Ingredients:
6 large hard-boiled eggs
6 medium-sized / cocktail tomatoes
1 Tbsp mayonnaise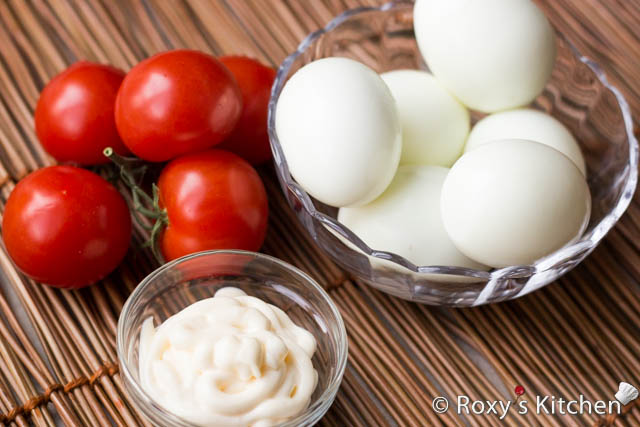 Directions:
Peel off the egg shell. Cut a thin slice off the bottom of the eggs so that it does not tip over.
Cut off about 1/4 of the tomatoes and hollow them out.
Place the hallowed tomatoes on the eggs.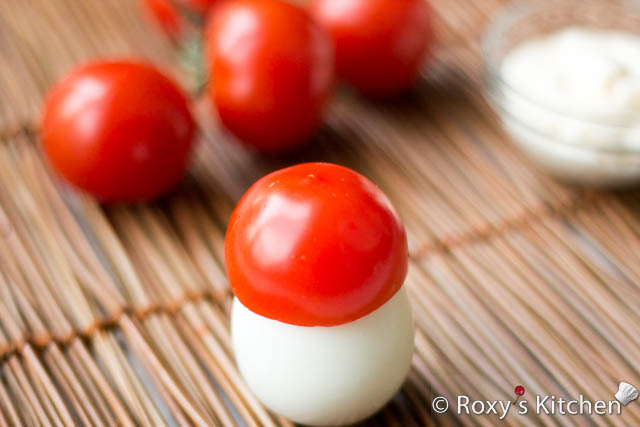 Pipe some mayonnaise dots on the tomato and get ready to enjoy these cute appetizers :).
Check out my other cute egg appetizers below and be sure to follow my Funny Food board on Pinterest for more inspiration on funny appetizers, desserts and more!
Follow Roxy's Kitchen's board Funny Food on Pinterest.


Other egg appetizers you might like…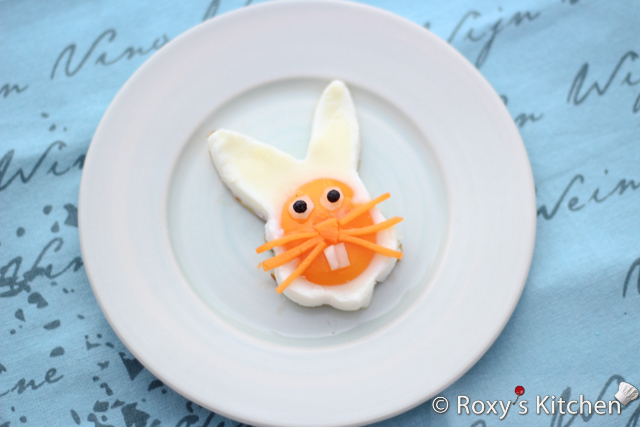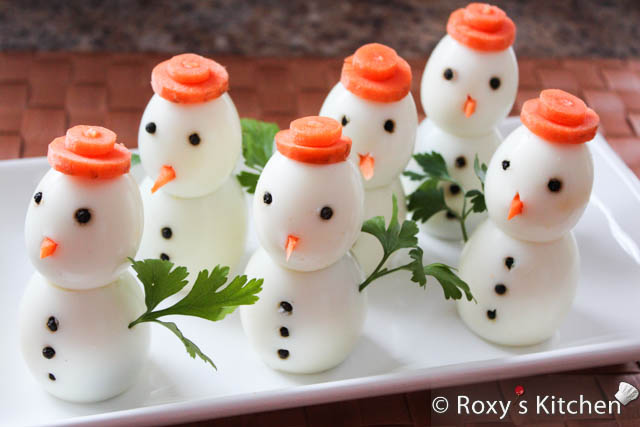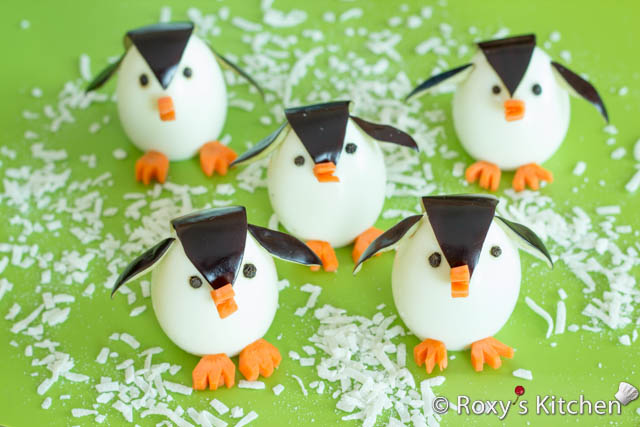 ­­­

YOU MAY ALSO LIKE: