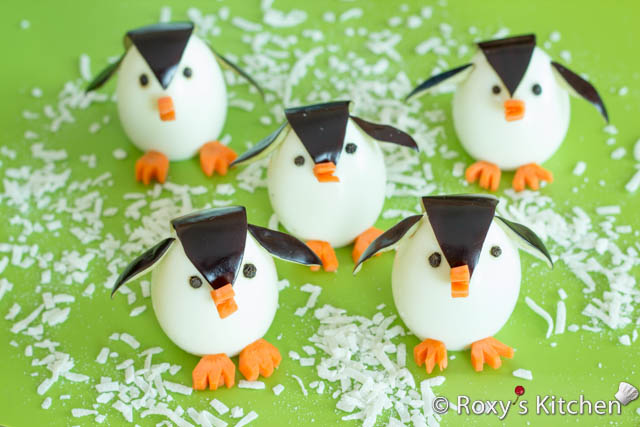 Considering how popular my Egg Snowman post is I thought I'd share with you another cute appetizer made of eggs. Aren't these egg penguins just adorable? They are just as easy to make and I assure you they will be a hit at your upcoming holiday party!
Time: 45 min, Prep: 45 min.
Servings: 5
Ingredients:
5 hard-boiled eggs
Peppercorns
1 carrot
1 eggplant
Toothpicks, snip about 1 cm of each end
Exacto knife or any other knife with a very sharp and thin blade
Directions:
Peel off the egg shell and cut off the bottom of the eggs.  Peel the carrot which you will use to make the beak and the feet.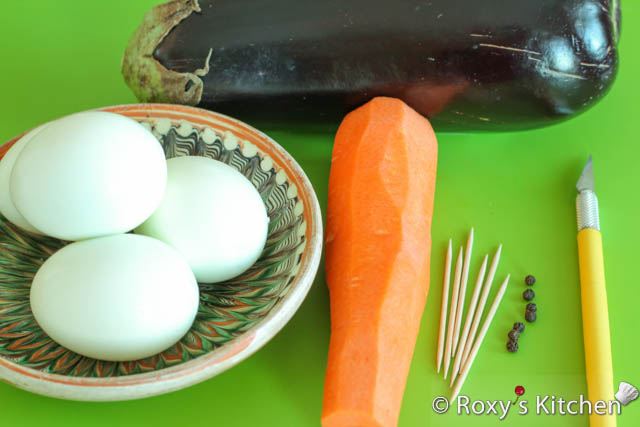 For the beak, start with a triangle and use the exacto knife to cut through to shape the top and bottom of the beak. Make the back of the beak flat (the side which will be attached to the egg).
Cut out rectangles for the feet and using the knife shape the toes.
Make a teardrop shape out of eggplant skin – it should be as thin as possible. Wrap it around the penguin body allowing the pointed end to drape over the centre of the face to check for size. When you got the right size you can use the shape as a template to create four more similar ones.
Make the wings from eggplant skin as well. They should be thicker towards the top so that you can stick the tip of a toothpick through it and thinner towards the bottom. Again, you can make one wing and then use it as a template to create the other ones.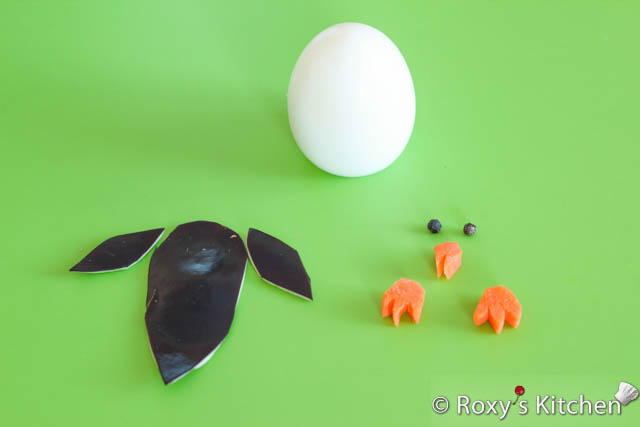 Place the teardrop shape around the penguin body and secure it with a toothpick at the back – pointed end in the egg.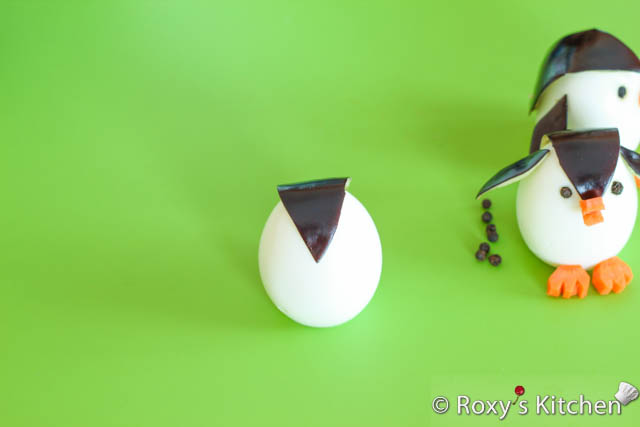 Don't worry the toothpick won't be that noticeable at the back. Here it is…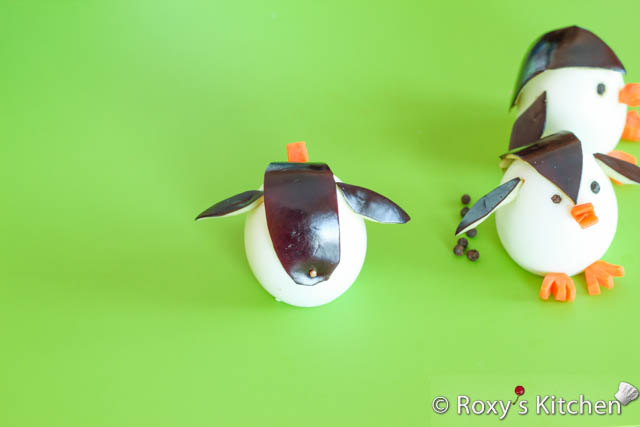 Stick another toothpick in the beak and then attach it to the penguin body, passing the toothpick through the pointed end of the teardrop shape to secure it in place.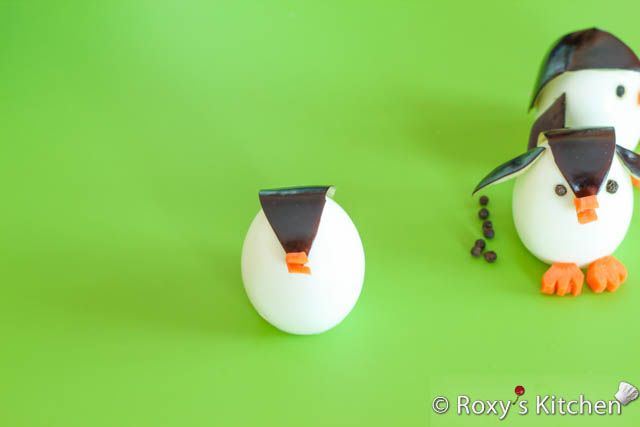 Attach the wings, inserting the toothpicks at a 45 degree angle as seen in the picture.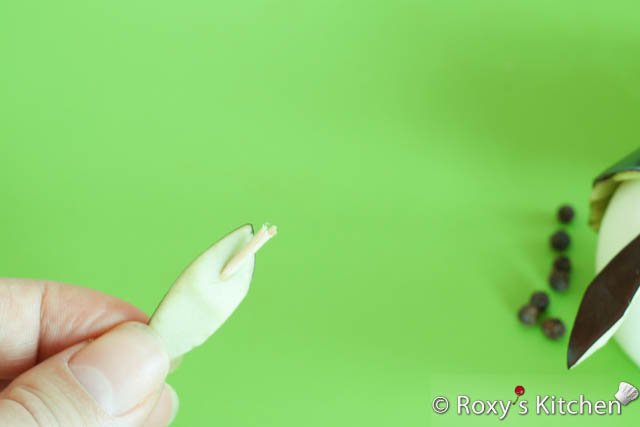 Attach the feet using toothpicks.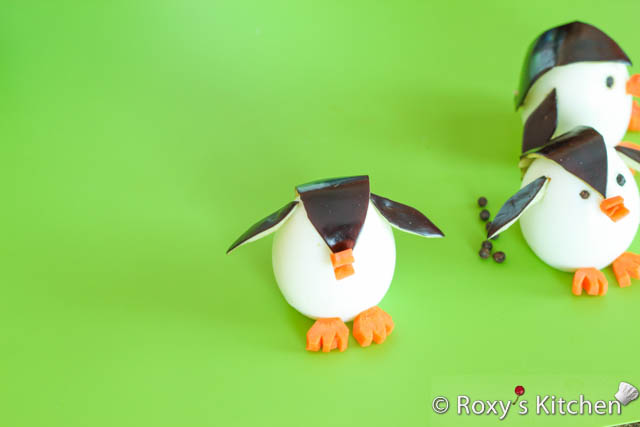 Just wanted to mention that instead of using toothpicks you could use uncooked pasta to attach the body parts. Just use the toothpick to make the holes so that it's easier to insert the pasta.
Stick the tip of a toothpick in the eggs to make small holes for the eyes. Place a peppercorn in each hole.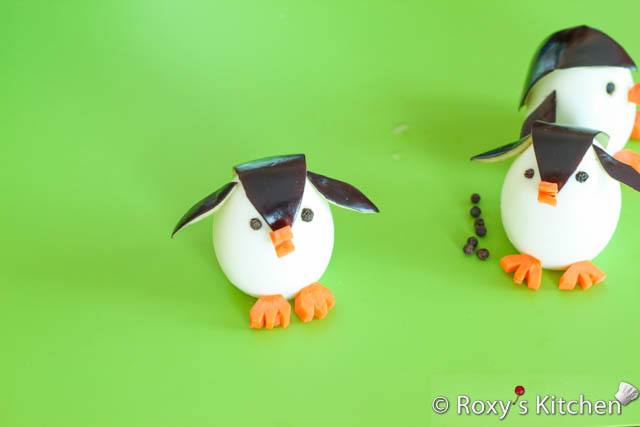 Voila! Another amazing, cute and healthy appetizer for your holiday appetizer platter.
Check out my other cute egg appetizers below and be sure to follow my Funny Food board on Pinterest for more inspiration on funny appetizers, desserts and more!
Follow Roxy's Kitchen's board Funny Food on Pinterest.
Other egg appetizers you might like…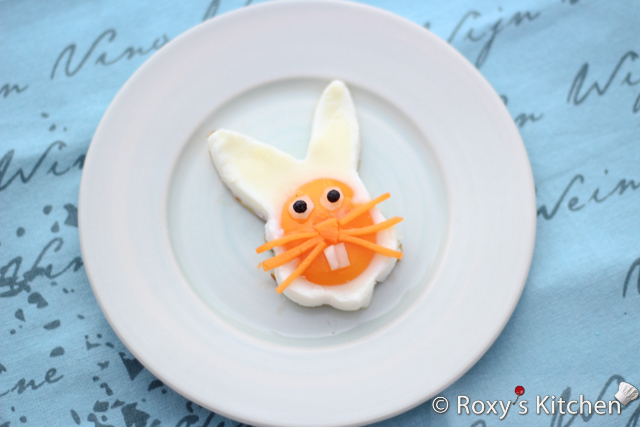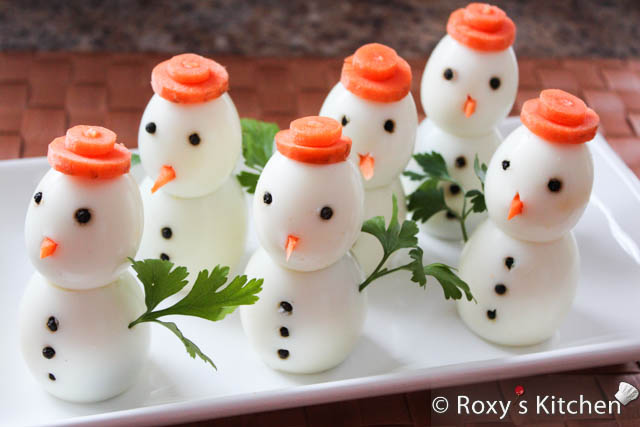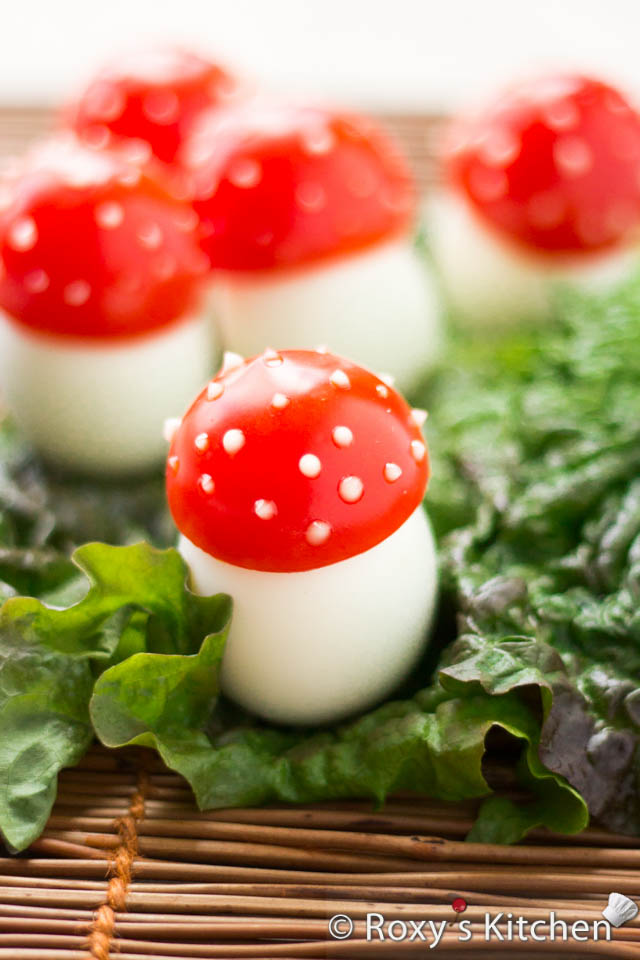 YOU MAY ALSO LIKE: