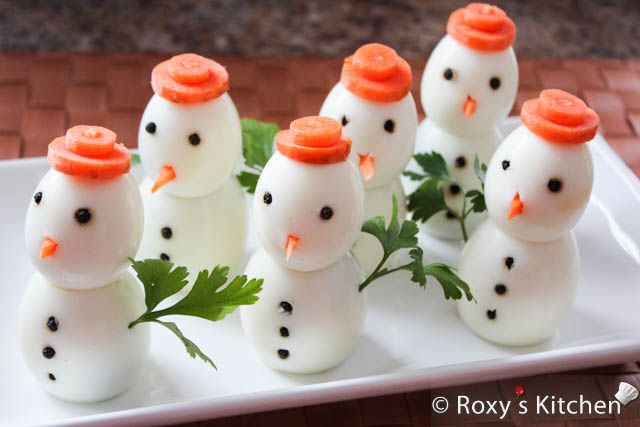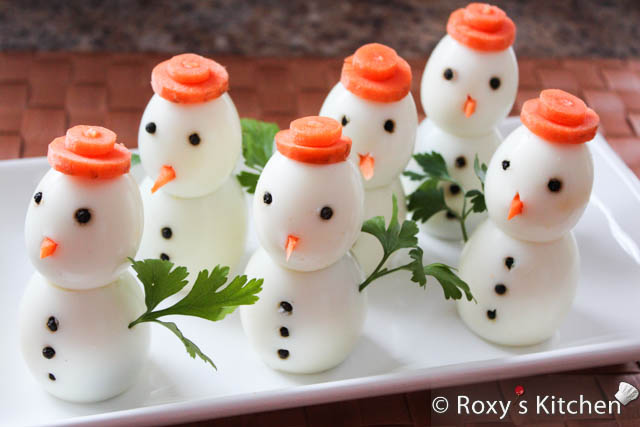 I will start my list of recipes for this holiday season with these cute snowmen made of eggs. I used hard-boiled eggs, a carrot and some peppercorns. These snowmen are a very nice addition to your holiday appetizer platter. Oh and this will make eating eggs more fun for your kids as well ;).
Time: 30 min, Prep: 30 min.
Servings: 6                                
Ingredients:
6 large hard-boiled eggs
6 small hard-boiled eggs
Peppercorns
1 carrot
1 skewer / stick for BBQ
uncooked pasta
parsley
Directions:
Peel off the egg shell.  Peel the carrot and cut off the ends. Slice the carrot so that you have 6 round slices from each end that are approximately ½ cm thick.
Cut off the top and bottom of the eggs.
Stick the BBQ skewer through the eggs to make a hole and remove it. Do the same with the two round slices of carrots.
Stick the pasta into the two eggs and the carrot slices.
Snap off the extra pasta that is sticking out of the carrot.
Stick the tip of the skewer in the eggs to make small holes for the eyes, nose and buttons. Place a peppercorn in each hole and a small piece of carrot for the nose. Lastly, stick a parsley sprig on the side for the broom.
I had a great time making these funny little snowmen :).
Happy holidays!!!
Check out my other cute egg appetizers below and be sure to follow my Funny Food board on Pinterest for more inspiration on funny appetizers, desserts and more!
Follow Roxy's Kitchen's board Funny Food on Pinterest.
Other egg appetizers you might like…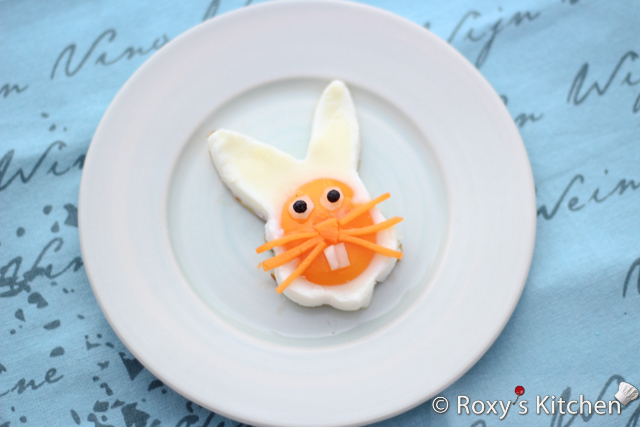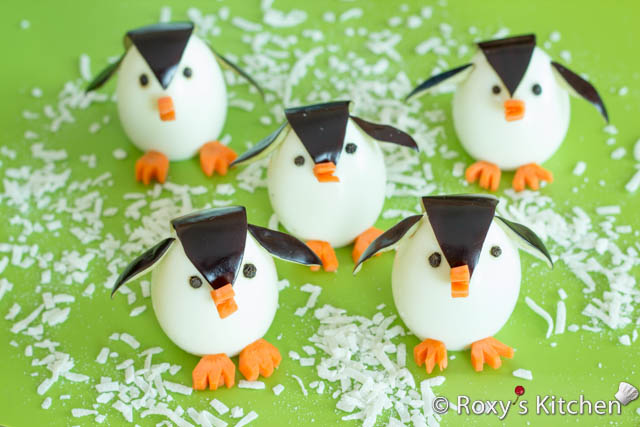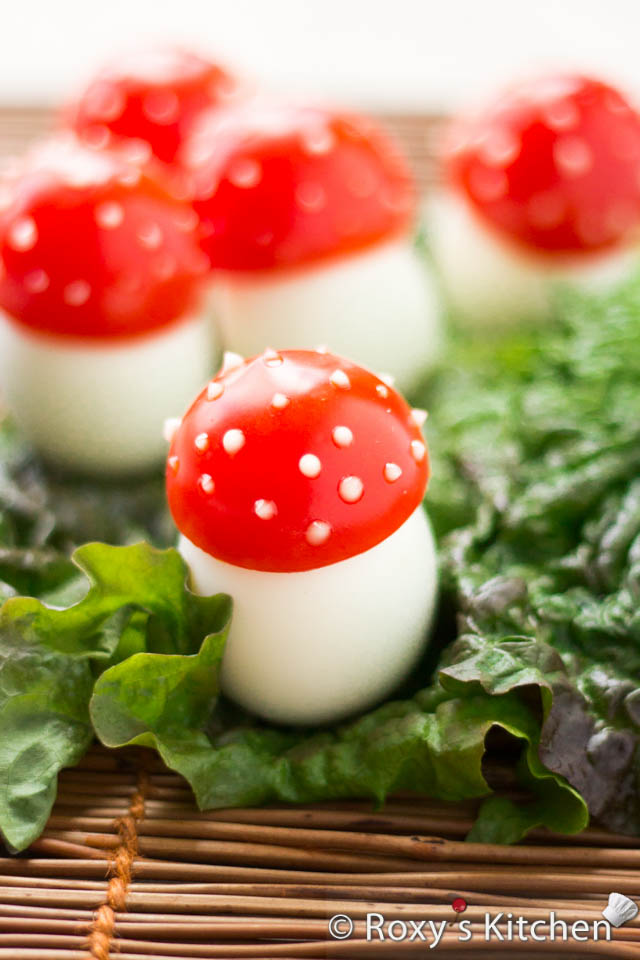 YOU MAY ALSO LIKE: