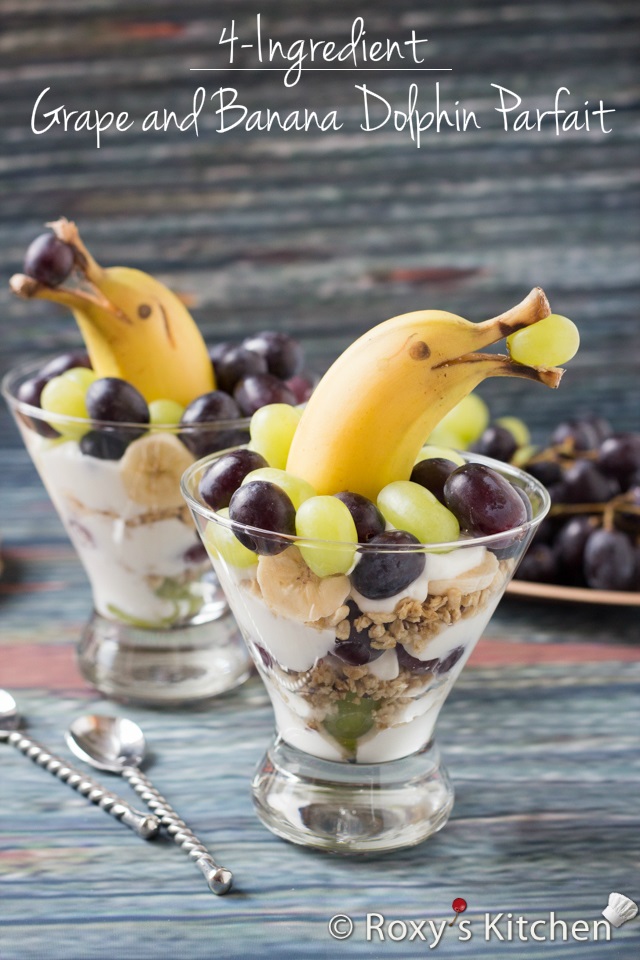 Since my Banana Blueberry Parfait was so popular I thought I'd share with you another one that we love and make all the time. This Grape and Banana Dolphin Parfait is even easier to put together and is an awesome breakfast or dessert choice for kids and adults alike. Seriously, how can you resist anything topped with this cute banana dolphin?
What I like most about this parfait is that it's loaded with healthy vitamins and nutrients. The grapes are high in antioxidants, vitamins C and A, potassium, iron and folate. They are also perfect for hydration thanks to their high water content. Bananas are known for their high potassium content, fiber, vitamins C and B6. And lastly, the yogurt and granola are the best way to get our much-needed calcium, fiber and protein. All these health benefits in a cup, how awesome is that <3?! 
Time: 10 min, Prep: 10 min.
Servings: 2
Ingredients:
2 bananas
1.5 cups (150 g) grapes – I used a mix of green, red and black grapes
1 cup granola (100 g) – I used Organic Vanilla Almond Granola – Nature's Path
1 cup (245 g) Greek yogurt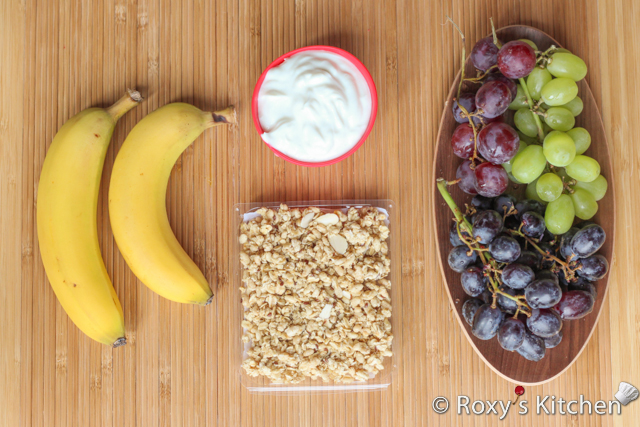 Directions:
To make the banana dolphin, use a sharp knife and cut the stem all the way to the banana and a little past to make a smile.  Place a grape into the opening. Cut off the bottom half of each banana, peel and slice it. I used an edible marker to draw the eyes but you can use some melted chocolate, cloves or tiny chocolate chips stuck in.
Wash the grapes and dry them with paper towels.
Layer yogurt, grapes, granola and banana slices in two dessert cups or parfait glasses, finishing off with yogurt.
Place the banana dolphin on top and add grapes around the dolphin to keep it standing. If you don't serve them right away take some lemon juice and brush onto the opening so it doesn't turn too brown.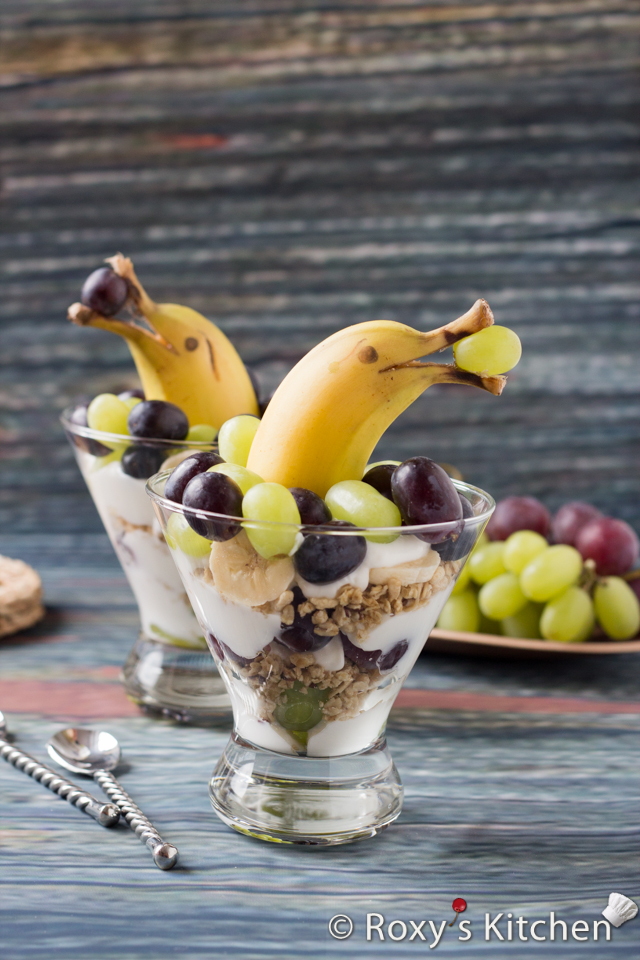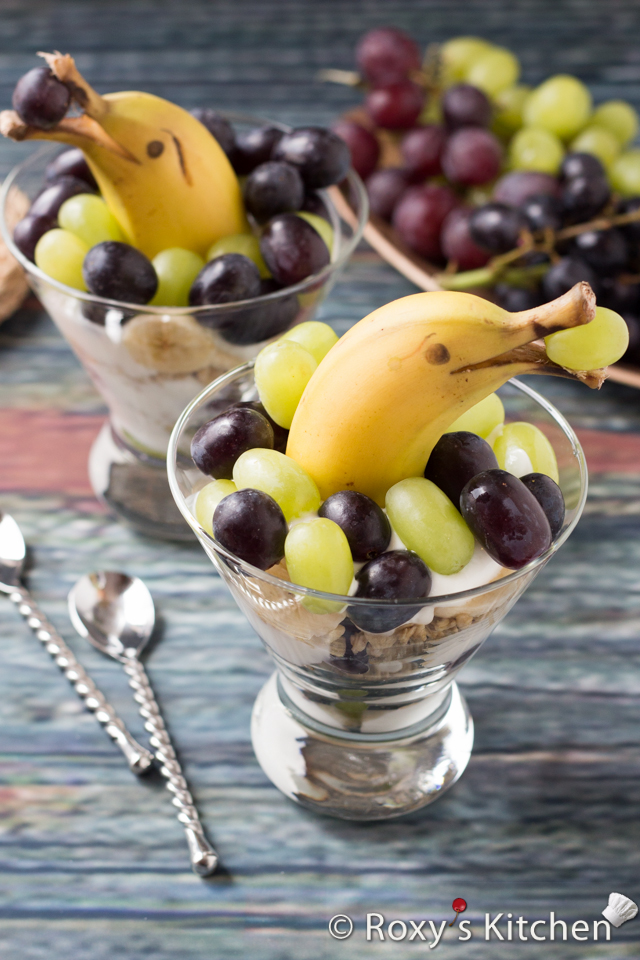 ---
5licious – Recipes with Five Main Ingredients or Less
Water, oil for frying, and other essential spices in anyone's cupboard (salt, pepper, paprika, oregano, basil,  rosemary, chili, curry, bay leaves, thyme, cinnamon , vanilla extract, sugar) do not count!
---
I was featured on:
Will Cook For Smiles, Little Miss Celebration, The Happy Housie, Place Of My Taste
---

YOU MAY ALSO LIKE: