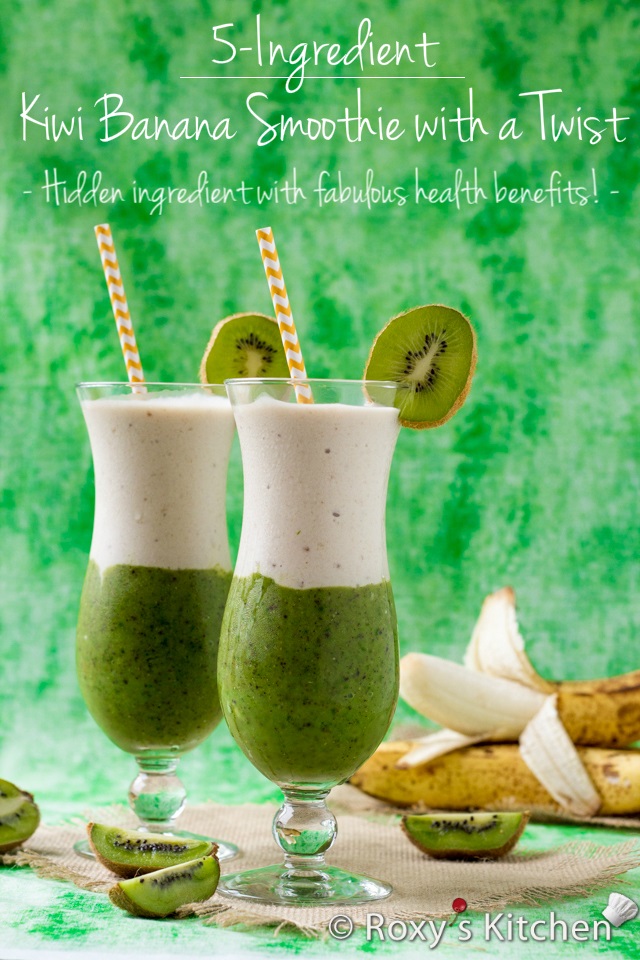 We like kiwis because they're tasty and super healthy! The only problem is peeling them off as sometimes we're too lazy to do this and we would rather go for an apple, pear or other fruits. I can't believe how many people eat kiwis with the skin on though! It has such a fuzzy texture… how do you actually swallow anything like that?!
But back to our smoothie… on those days when I'm not too lazy to peel off the kiwis (and when I buy too many), I like cutting them in slices and freezing them in individual portions for later use in smoothies. This layered Kiwi Banana Smoothie is not only super healthy & delicious but it also looks amazing! There is a hidden ingredient in there that gives the smoothie an added boost of vitamins and nutrients and the vibrant green look, and that is, SPINACH! This is a great way to get your picky eaters to eat the much needed leafy greens without even knowing it as you can't really taste the spinach at all – I promise!
This smoothie brings many health benefits from improving digestion, blood pressure and eyesight to preventing heart disease, skin degeneration and certain types of cancer!
Time:  10 min, Prep: 10 min.
Servings: 2
Ingredients:
5-6 kiwis, sliced and frozen
2 large bananas, sliced and frozen
1 handful of fresh spinach
1 cup (240 g) Greek yogurt
½ cup (120 ml) milk
I prefer freezing the fruits rather than adding ice cubes, the smoothies are better and more filling this way!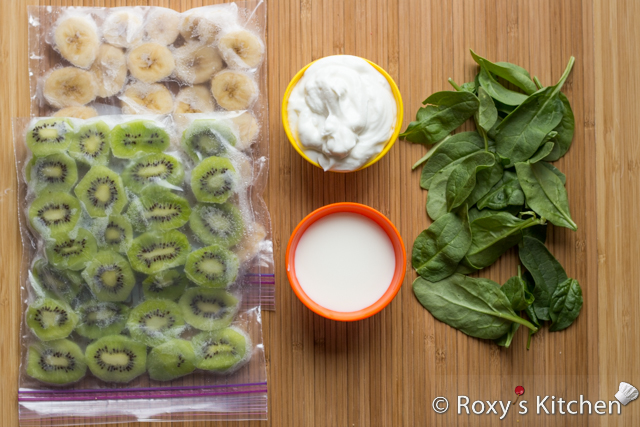 Directions:
Blend kiwi, spinach and half of the milk until smooth, pulsing as needed.  You might need to scrape down the sides of the blender a few times. Pour into glasses.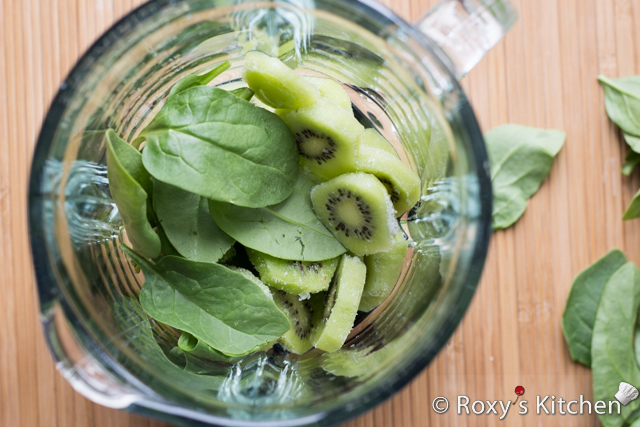 Blend the banana slices with the yogurt and the remaining milk.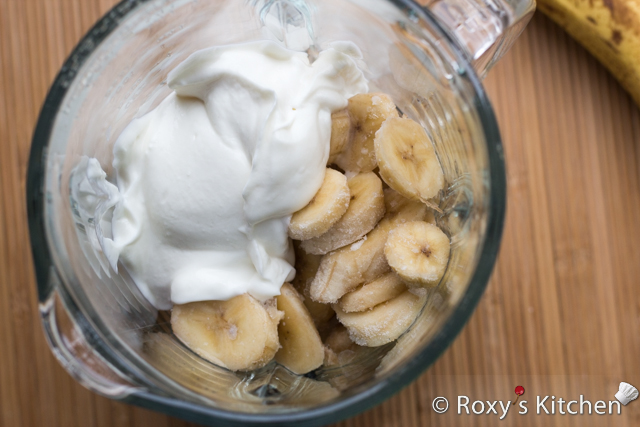 Pour into glasses and serve immediately.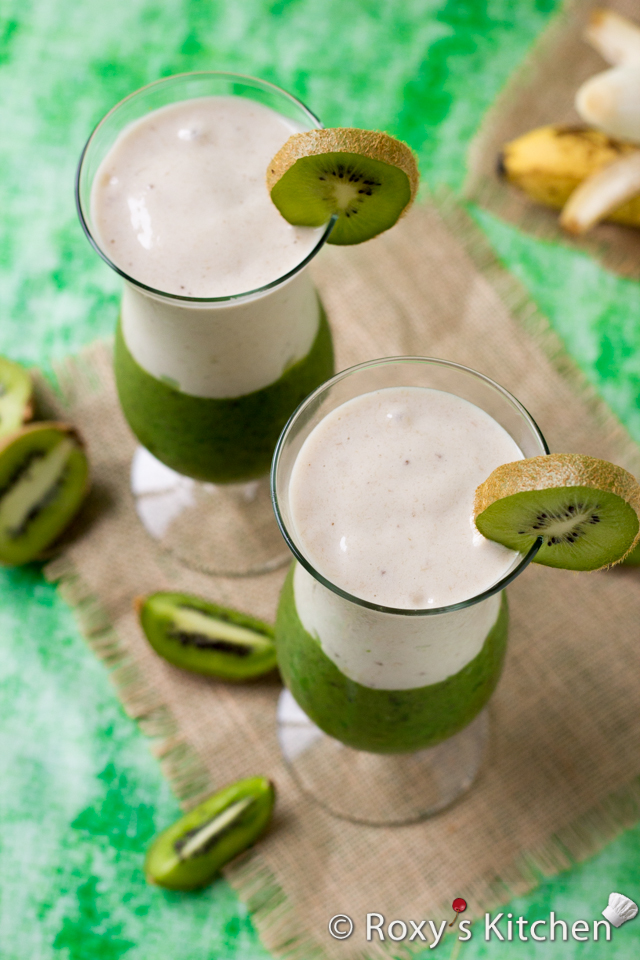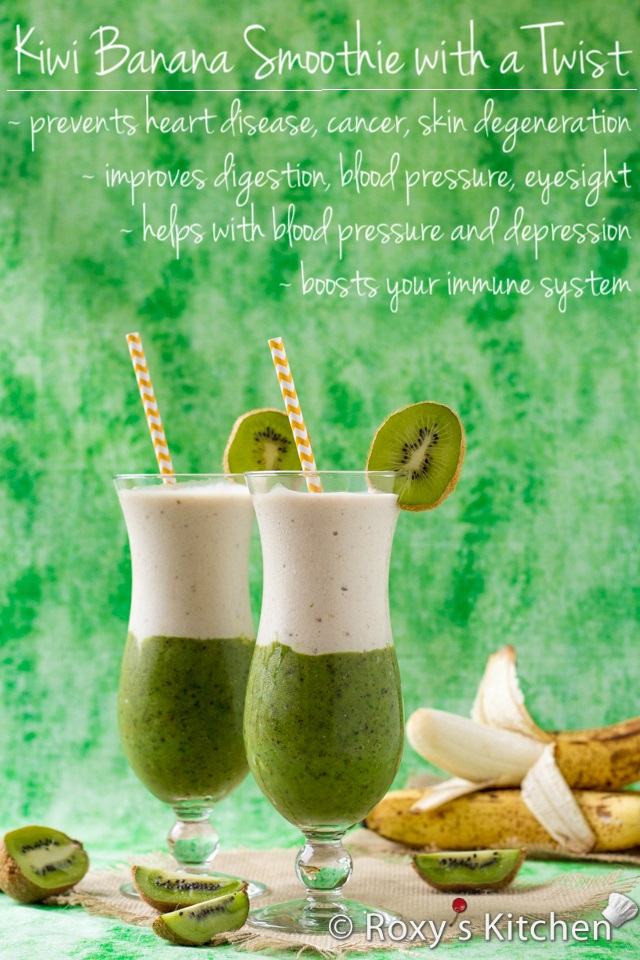 ---
5licious – Recipes with Five Main Ingredients or Less
Water, oil for frying, and other essential spices in anyone's cupboard (salt, pepper, paprika, oregano, basil,  rosemary, chili, curry, bay leaves, thyme, cinnamon , vanilla extract, sugar) do not count!
---
Be sure to follow my very popular Drinks & Smoothies board on Pinterest:
Follow Roxy's Kitchen's board Drinks & Smoothies on Pinterest.
---

You might also like…
Creamy Pineapple Berry Smoothie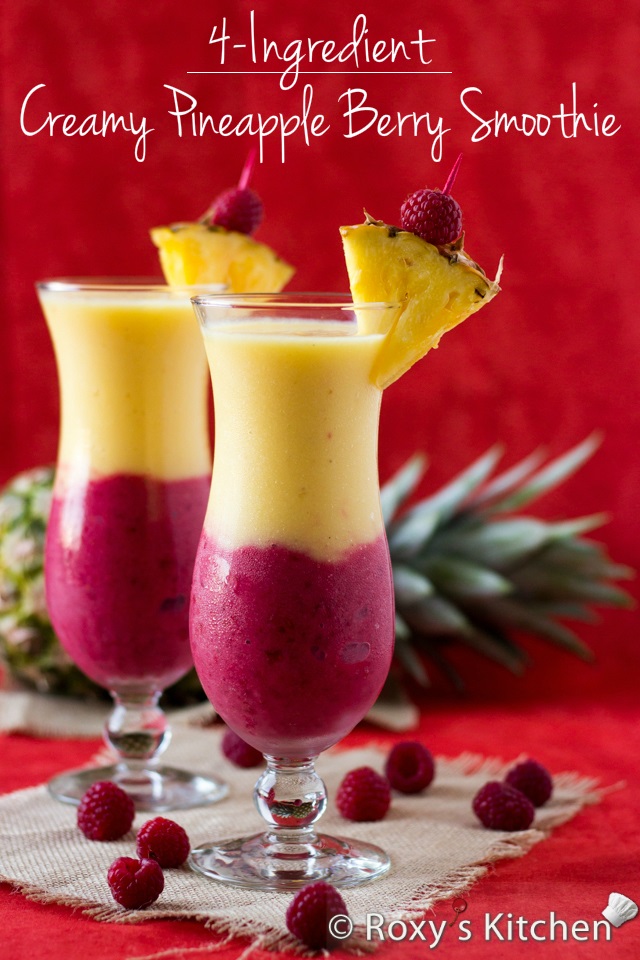 YOU MAY ALSO LIKE: