There are many mouth-watering recipes for roasted pork sirloin out there. I prepared these baked pork chops with white wine, garlic and other spices. We are big fans of garlic because of its flavour and health benefits so I have decided to try out this simple recipe that I found on a website (but again I adjusted it a little bit to our taste).
Time: 65 min, Prep: 15 min.  Cook: 50 min. + 4 hours to marinate
Servings: 6                   
Ingredients:
6 pork sirloin chops,  1.5-2 cm thick
4 garlic cloves
1 tsp coriander seeds
½ tsp allspice
salt
1 Tbsp paprika
oil to grease the baking pan
150 ml white wine
Directions:
Wash the meat under cool water and pat dry with paper towels. Season each chop with salt. Rub both sides with minced garlic, coriander and allspice. For a more intense flavour, crush the coriander seeds and allspice with a mortar and pestle.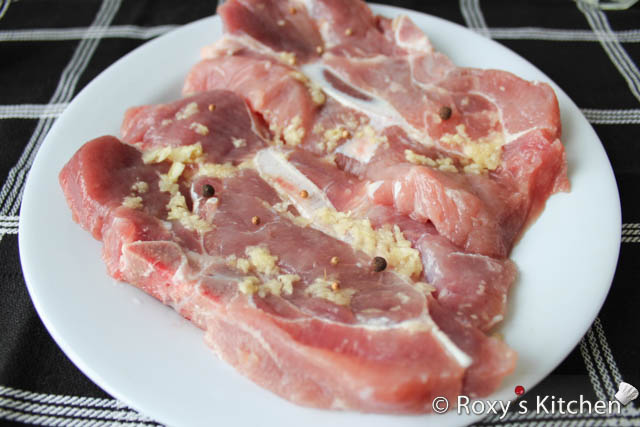 Place pork chops on a plate, cover with plastic wrap and refrigerate for 4 hours (or overnight).
Preheat oven to 180º C (350º F).  Cover the pork chops on both sides with paprika and place them in a baking pan greased with oil.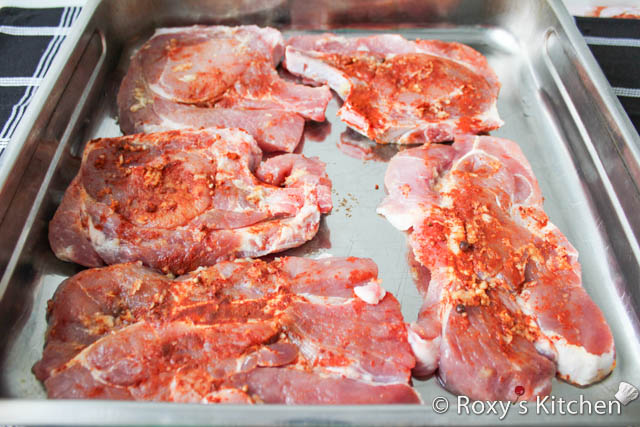 Cover with aluminum foil and tightly seal to keep the moisture in and prevent it from drying out. Bake for 30 minutes and then remove the aluminum foil.
Pour the white wine over the pork. Roast for 10 more minutes on each side.
Enjoy your delicious pork sirloin chops!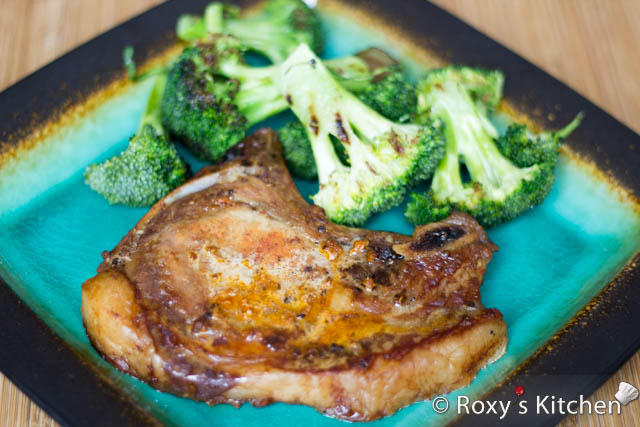 YOU MAY ALSO LIKE: