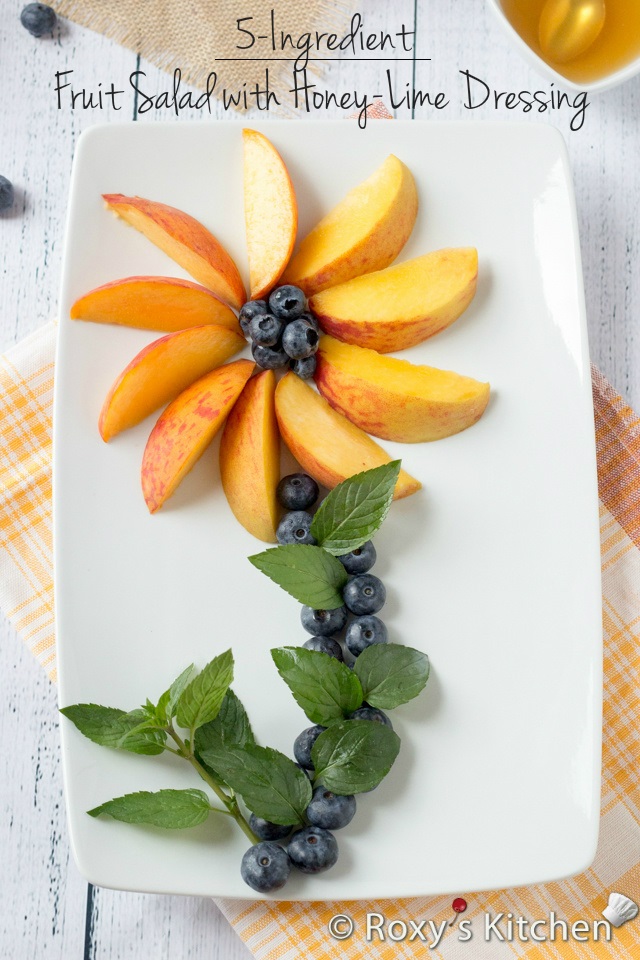 Did you know that August is National Peach Month? To celebrate this I made a quick and easy Peach Blueberry Fruit Salad with Honey-Lime Dressing. I love peaches during this time of the year as they are sweet, juicy and so flavorful. If you can pick them yourself or at least get them from your local farmers' market that's even better! You can enjoy peaches in fruit salads, leafy green salads, smoothies, juices and all kinds of desserts and homemade jams & jellies.  Last summer I made enough peach jam to last us for a few years : -). This salad is very easy to make, refreshing, filling and low in calories, the perfect choice if you want to lose some weight as well! You only need five ingredients to make it: peaches, blueberries, honey, a lime and some fresh mint leaves.  Time: 5 min, Prep: 5 min. Servings: 2 Ingredients:
1 cup (225 g) blueberries
2 peaches
Juice from 1 lime
3 Tbsp honey
Fresh mint leaves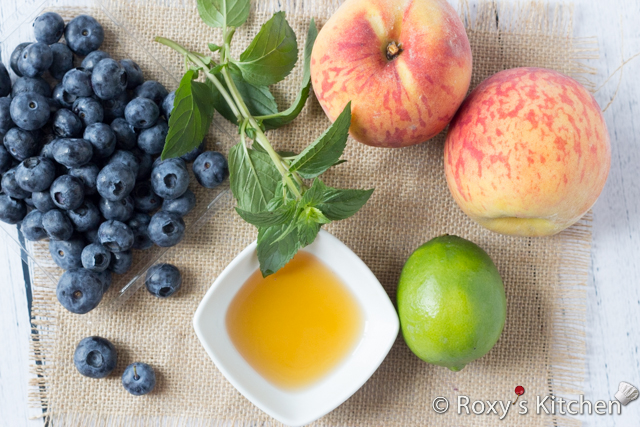 Directions: Wash the blueberries and peaches. Cut the peaches into wedges. Arrange the blueberries and slices of peaches on a platter. Mix the lime juice and honey and drizzle over the fruit. Add fresh mint leaves, sliced thin or whole, and toss everything together.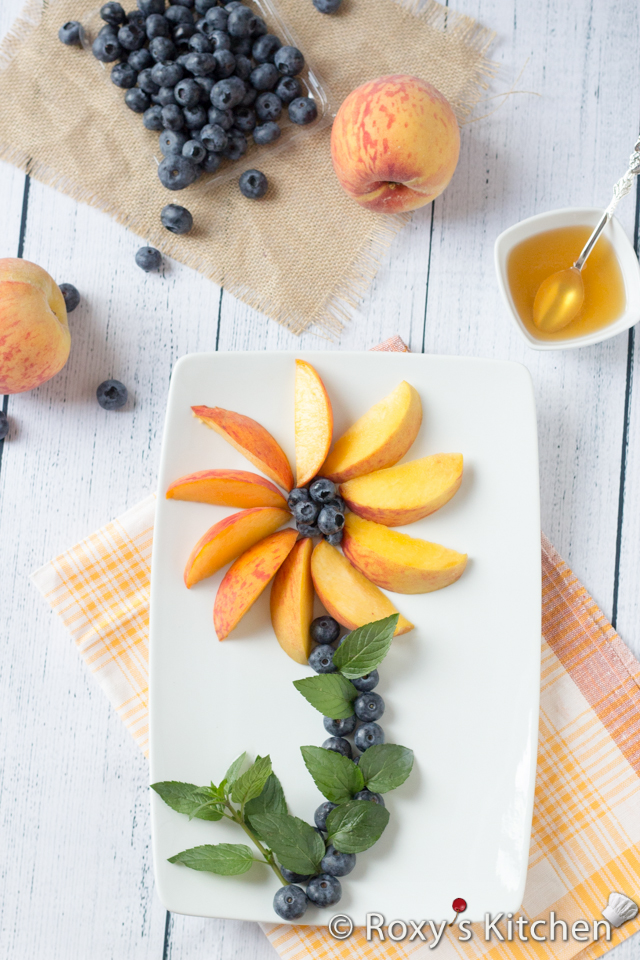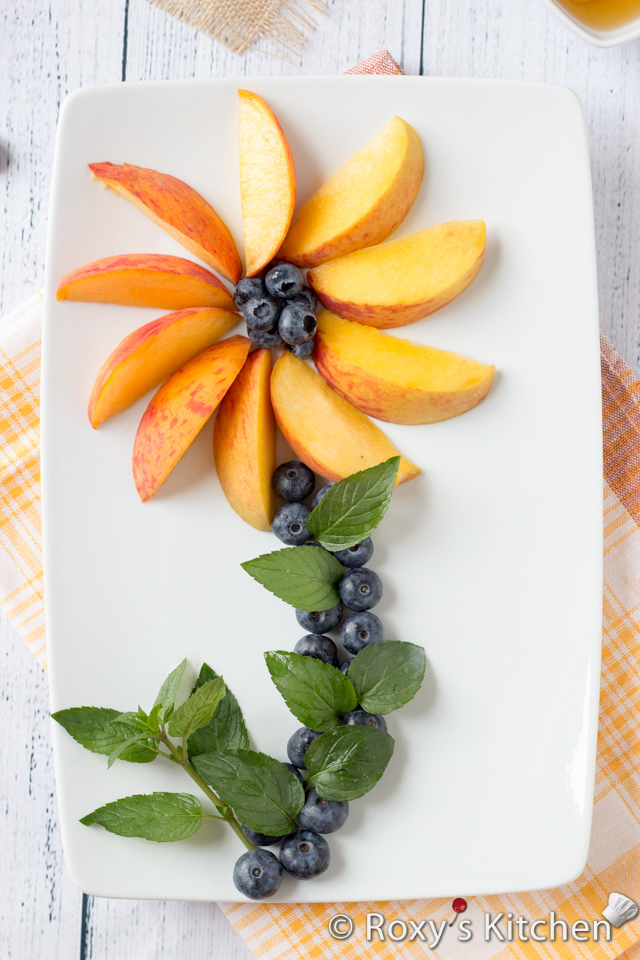 ---
5licious – Recipes with Five Main Ingredients or Less Water, oil for frying, and other essential spices in anyone's cupboard (salt, pepper, paprika, oregano, basil,  rosemary, chili, curry, bay leaves, thyme, cinnamon , vanilla extract, sugar) do not count!

YOU MAY ALSO LIKE: