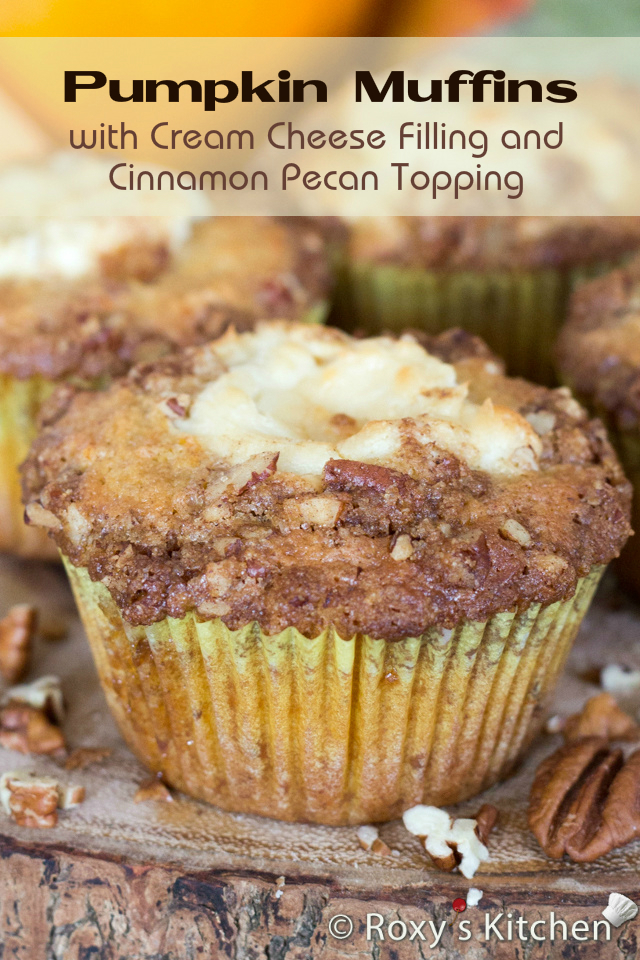 It wouldn't be Fall in our house without a pumpkin dessert! My mom's all-time favorite pumpkin recipes – oven-roasted pumpkin and a super easy pumpkin pie recipe that I'll share with you one day.
Well this past weekend I decided to test out a different pumpkin dessert recipe, something simple but unique – Pumpkin Muffins with Cream Cheese Filling and Cinnamon Pecan Topping.
It really was supposed to be just a test… I didn't even bother taking step-by-step pictures as I usually do for all the recipes I post. I only took a few random ones here and there so apologies if you were expecting to see more in this post :-P.
These muffins just turned out so delicious that I couldn't wait sharing the recipe with you all so you can get the most out of the pumpkin season! This combination of pumpkin, cream cheese filling and the crunchy cinnamon pecan topping is THE BEST! A burst of flavour in every single bite!  
Time: 60 min, Prep: 30 min. Cook: 30 min.
Servings: 12 cupcakes
Ingredients:
For Muffins:
6 Tbsp (85 g) butter, softened
2 eggs
1 ¼ cup (150 g) all-purpose flour
½ tsp baking powder
¼ tsp salt
½ tsp ground cinnamon
¾ cup (150 g) sugar
½ Tbsp vanilla extract
6 Tbsp chopped pecans
1 ¼ cup (200 g) freshly grated pumpkin (pie pumpkin not the one you carve for Halloween)
For Cream Cheese Filling:
½ package (125 g) cream cheese , at room temperature
2 Tbsp sugar
½ tsp vanilla extract
For Cinnamon Pecan Topping:
5 Tbsp chopped pecans
2 Tbsp butter
¼ tsp ground cinnamon
1/3 cup brown sugar
2 Tbsp flour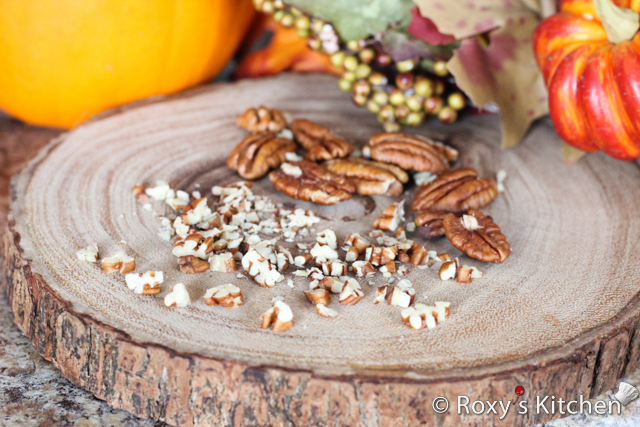 Directions:
Preheat oven to 180°C (350°F).  Line a muffin pan with paper liners.
Beat the butter and sugar with an electric mixer on low to medium speed for about 3-4 minutes, occasionally scraping down the sides of the bowl. Add vanilla extract and beat in eggs, one at a time.
Combine the flour with baking powder, salt and cinnamon.
Carefully mix in the dry ingredients, grated pumpkin and chopped pecans until just combined.
Divide batter evenly between the muffin liners.
To make the cream cheese filling, mix the softened cream cheese with vanilla extract and sugar.
Scoop half a teaspoon of cream cheese mixture on top.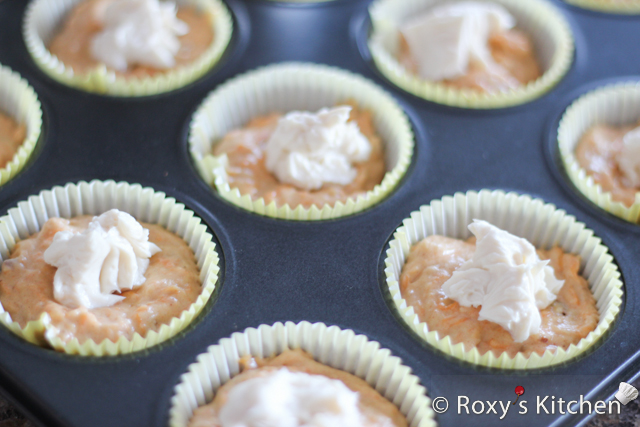 You can use a toothpick or skewer to swirl the cheesecake mixture into the muffin batter.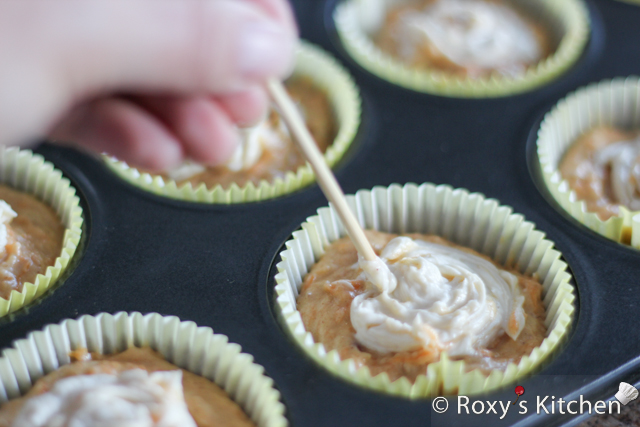 Combine all the ingredients for the cinnamon pecan topping. Top each muffin with the cinnamon pecan mixture.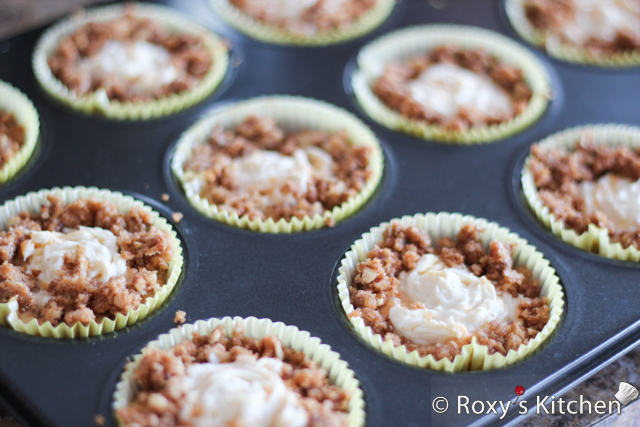 Bake for 25 minutes. Remove from oven and let them cool for a few minutes in the pan before transferring them to a cooling rack.


YOU MAY ALSO LIKE: