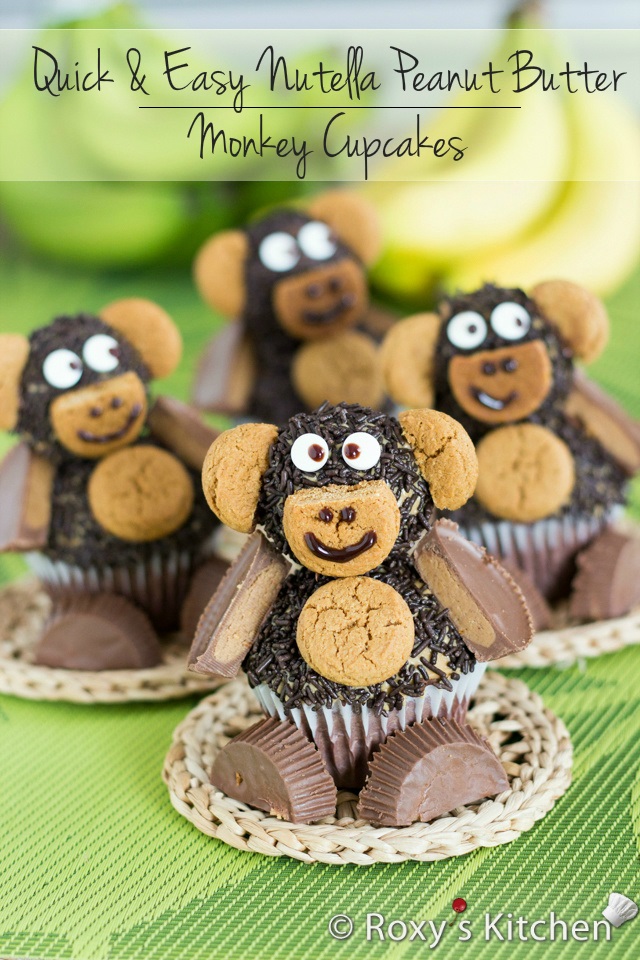 Last week I saw a super easy recipe for Nutella cupcakes on Pinterest with only 3 ingredients, really, what can be easier than this?! It was a step-by-step picture tutorial uploaded by some lady but I did some research and tracked the original recipe. Basically you only need 1 cup (280 g) of Nutella, 2 eggs and 10 tablespoons of flour, then mix everything up and bake – you can read the full recipe here.
To keep things simple just use Nutella or peanut butter to frost the cupcakes… I'm sure everyone is addicted to at least one of these!
Now going back to my Nutella Peanut Butter Monkey Cupcakes… I've seen some cute 3D Panda cupcakes all over Facebook lately, I wanted to try that easy recipe for Nutella cupcakes and then I started playing a bit with ingredients I had on hand.
The end result? These 3D Monkey Cupcakes!  Cute or not, I'll let you be the judge : -) !
I can't wait for Daniel to grow up a bit so we can make these together… such an easy and fun activity for your kids with a delicious end result!
Ingredients:
Regular cupcakes for the body
Mini cupcakes for the head
Peanut butter
Chocolate sprinkles
2 Reese's peanut butter cups per monkey
3 mini cookies of your choice per monkey – I used mini ginger snaps but you can use any cookies, mini Nilla wafers etc.
Candy eyeballs or any tiny white candies or even some white fondant – you can easily pipe the pupils using melted chocolate
Melted chocolate for the mouth and nose (or that chocolate ice cream sauce you can easily find in stores) and a squeeze bottle or piping bag fitted with a round tip
Directions:
Bake your cupcakes and frost them generously with peanut butter. It doesn't matter if they look messy since you'll cover them with chocolate sprinkles. You'll need a regular cupcake for the body and a mini cupcake for the head.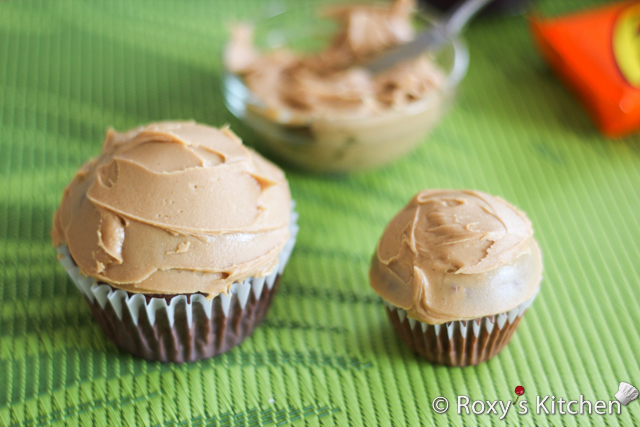 Cover the cupcakes with chocolate sprinkles.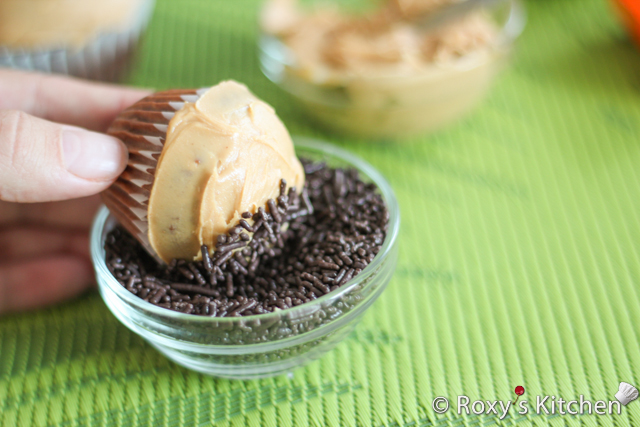 Place the smaller cupcake on top of the bigger one as seen below. Cut a mini cookie in half to make the ears and stick one on each side of the cupcake. Use peanut butter to attach them. Cut off ¾  of another cookie for the mouth and use a whole cookie for the belly.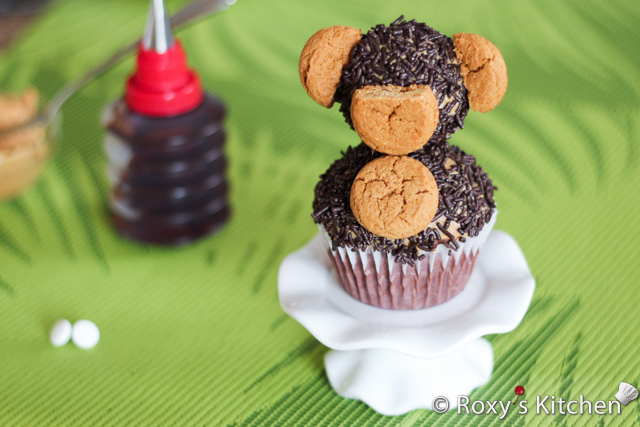 Cut your Reese peanut butter cups in half for the arms and legs.
Attach the eyes.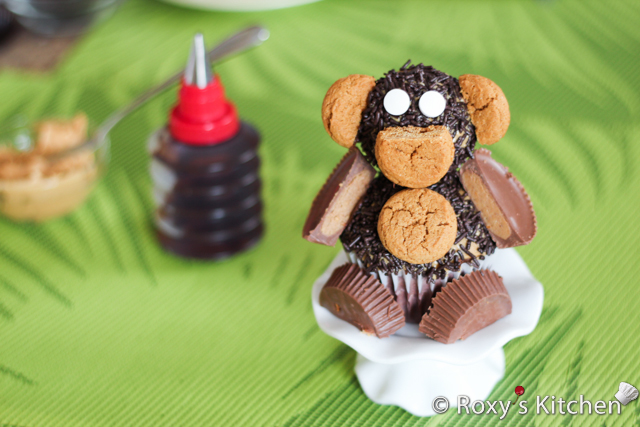 Lastly use melted chocolate to pipe the pupils if you're not using premade eyeballs. Also, draw the mouth and nose and you're done!
---
I was featured on: Culinary Flavors, Artsy Momma, Skinny Sweets Daily, Memories by the Mile, Trophy Wife, The NY Melrose Family, Organized Island, Smart School House, Purple Patch DIY
---

YOU MAY ALSO LIKE: