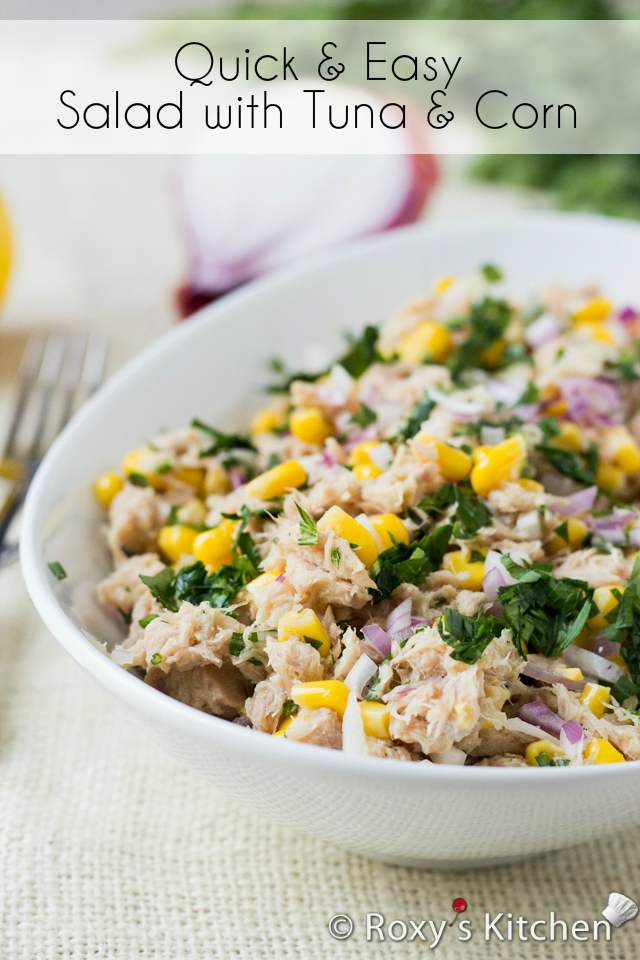 Happy New Year everyone, I hope you had a wonderful holiday season! I've been quiet lately and mostly offline. I truly enjoyed spending more time with family and friends, partying and watching (too) many movies and TV shows on Netflix :). But I'm back now and starting off the year with this Quick and Easy Salad with Tuna and Corn. After a holiday season full of cooking, baking and eating way too many high-calorie foods this tuna salad recipe is the perfect choice for a light lunch or a quick and easy weeknight dinner.  
Time: 10 min, Prep: 10 min.
Servings: 3-4 servings
Ingredients:
400 g canned tuna in olive oil
½ red onion
350 g corn kernels
Juice from 1 lemon
Fresh parsley
Pepper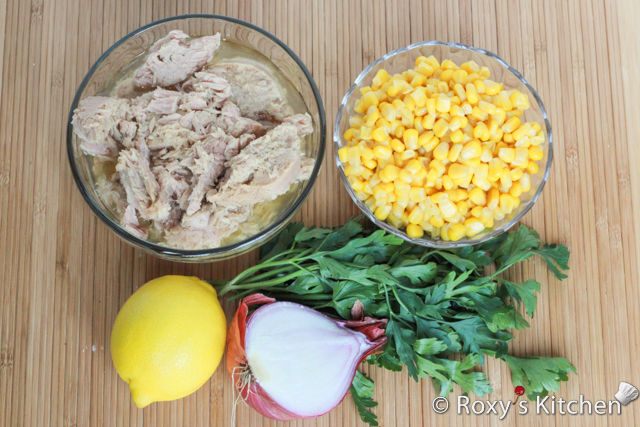 Directions:
Drain the tuna to remove any excess oil. Break up the tuna with a fork.
Chop the onions and parsley.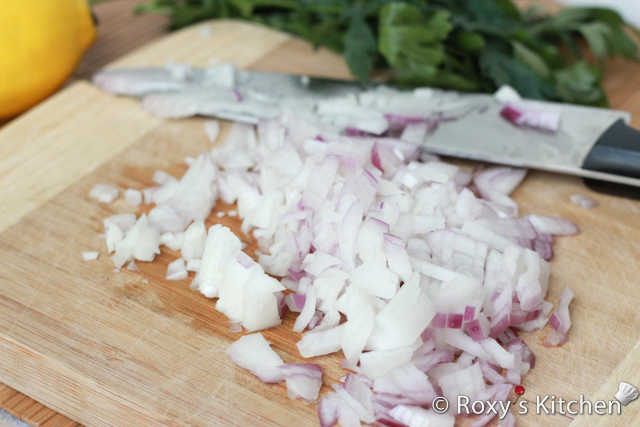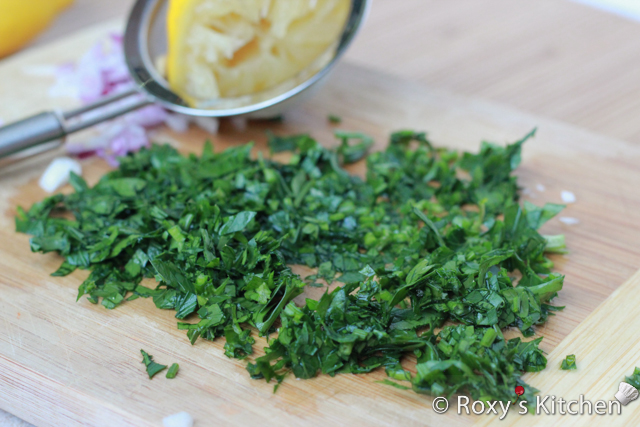 Mix the tuna, onions, parsley, corn and lemon juice. Season with pepper, to taste.
Toss to combine, serve and enjoy!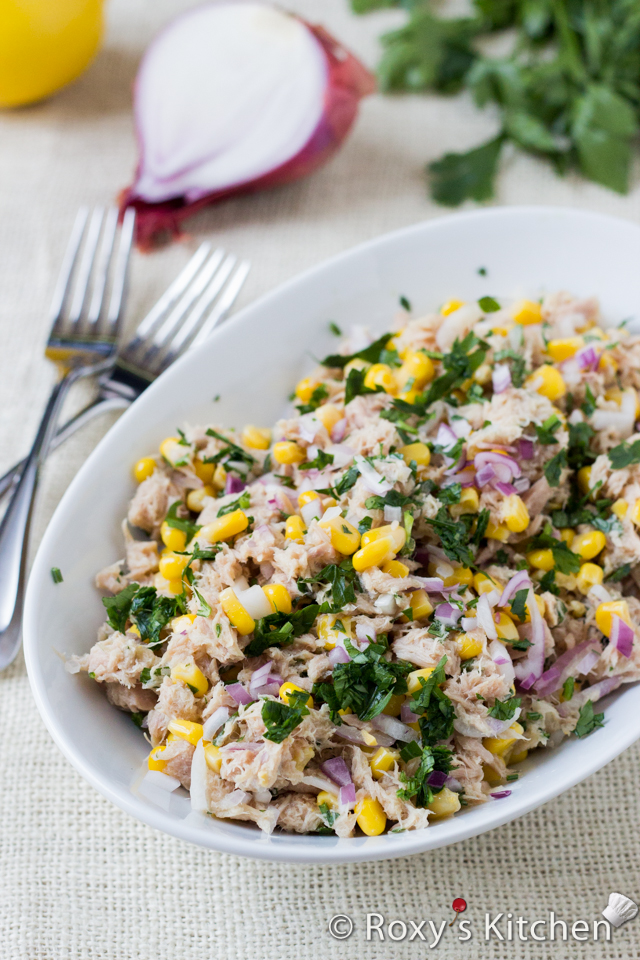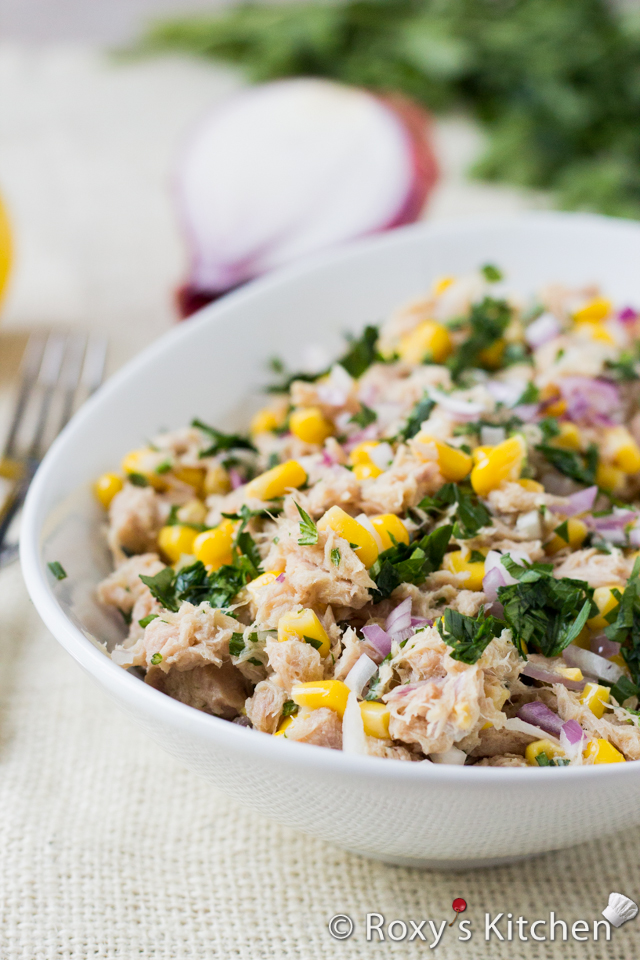 YOU MAY ALSO LIKE: