This Raspberry Cream Cheese Buttercream is delicious on its own but you could mix in some fresh raspberries as well, place them on top of the filling between the cake layers, or just arrange them on top to decorate your cake.                            
Ingredients for filling and frosting a 9 inch cake:
1.5 cups (375 g) unsalted butter, at room temperature
5 cups powdered sugar
18 oz (500 g) cream cheese, at room temperature
1/3 cup (100 g) seedless raspberry jam
2 Tbsp lukewarm water
Red food colouring paste  – I use Wilton (optional)
1.5 cup fresh raspberries (optional)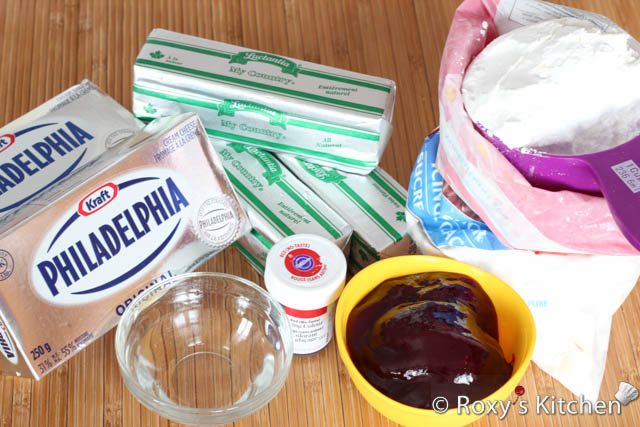 Directions:
Put the butter in the bowl of a stand mixer fitted with the paddle attachment and mix on low speed until butter is smooth with no lumps.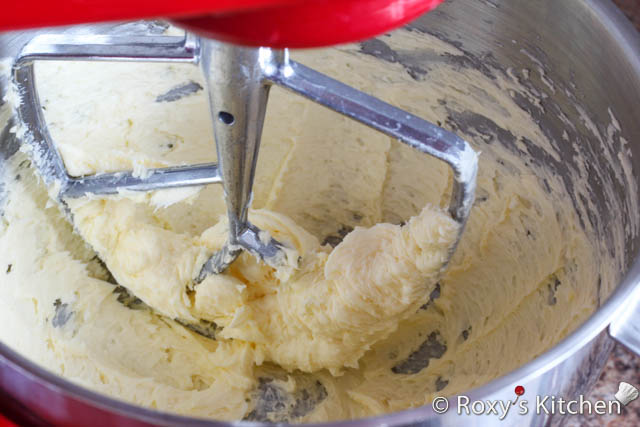 With the motor running, add the sugar, 1/2 cup at a time, adding the next cup only after the first addition has been integrated into the mixture.
Stop the machine and add the cream cheese. Paddle on low-medium speed until completely smooth.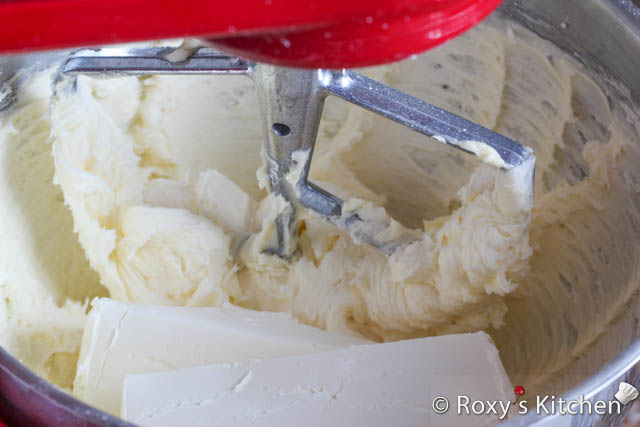 Add the raspberry jam and continue mixing for another minute.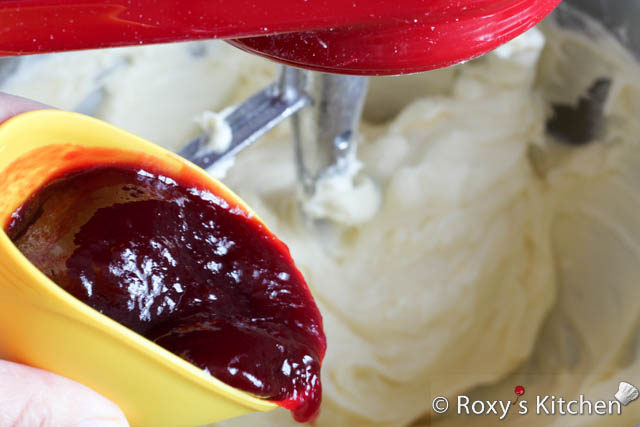 Add the water and continue to mix until light and fluffy, 2 to 3 minutes.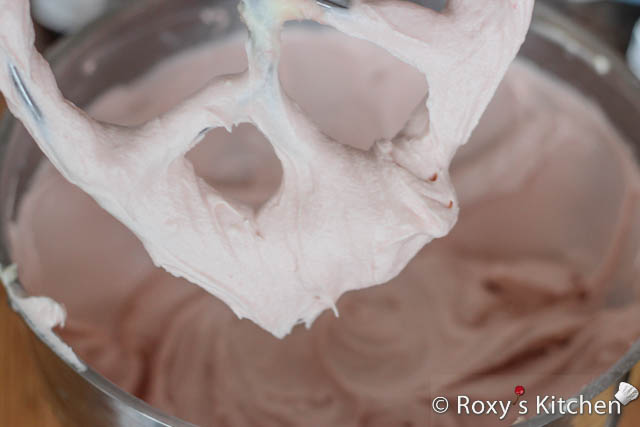 Using a toothpick, add red food colouring, a few dots at a time, until you reach the desired colour.
Cakes with this type of frosting/filling…
Raspberry Cream Cheese Buttercream Cake for Valentine's Day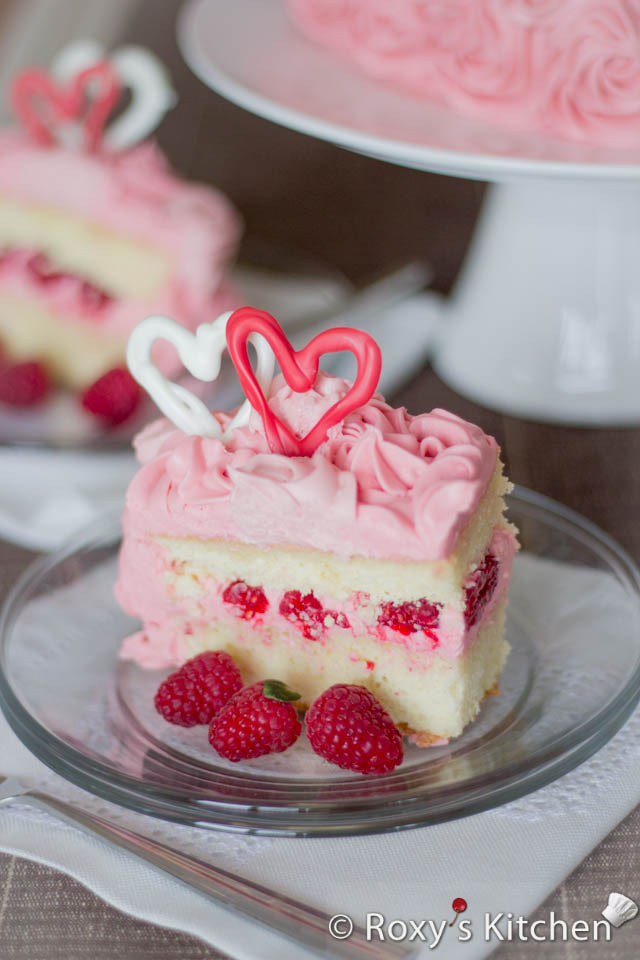 YOU MAY ALSO LIKE: