After all the delicious desserts listed in Part I of my Safari / Jungle Themed First Birthday Party post, it's time for some appetizers, finger foods and snacks ideas now! As I mentioned in my previous post I wanted to share all food ideas and party decorations in a single post but it got ridiculously long so I split it into four parts:
So if you haven't read Part I of my post go check it out, or you're missing out on some great dessert ideas for your jungle-themed party!
Going back to this post's topic now… we served HUNGRY TIGER BITES which were actually my 4-Ingredient Smoked Salmon Cream Cheese Roll-Ups! Ready in just 10 minutes!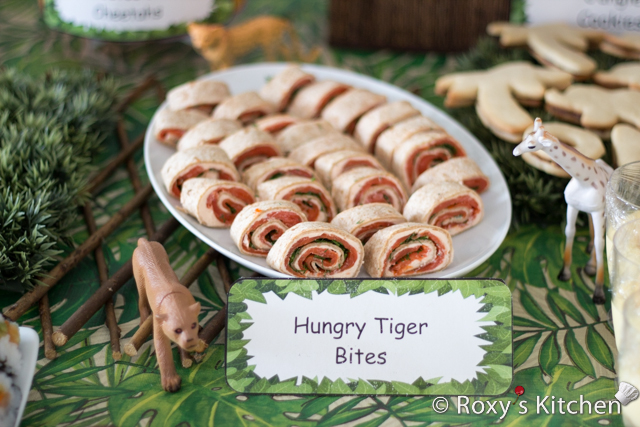 I saw a LION FACE MADE OUT OF VEGGIES on Pinterest, showed my husband the photo and asked for his help and this is how it turned out (after taking a few bites of cauliflower) :).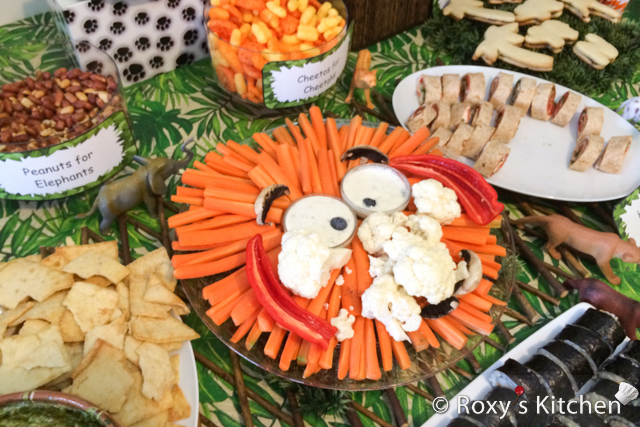 I also made SUSHI FOR BEARS at home, about 120 of them… saving probably more than a hundred dollars in costs! I used the Perfect Sushi Rice recipe submitted by Lucy Del Rey on allrecipes.com and added strips of carrots, cucumber, avocado and smoked salmon. The only thing you need – other than rice, veggies, seaweed – is a bamboo sushi rolling mat
which is just a few dollars!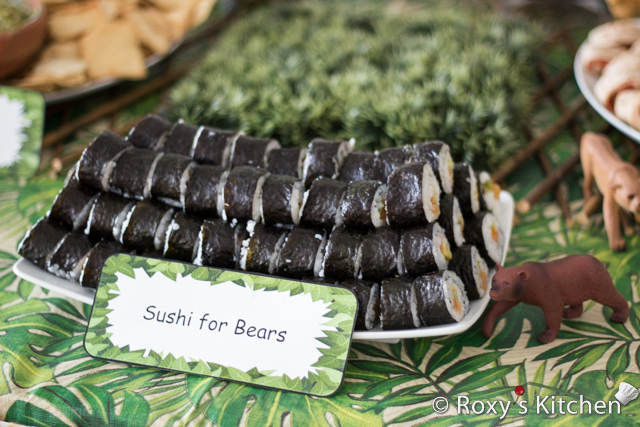 The hippos were getting a little hungry so I made a HUNGRY HIPPO DIP. That would be my 5-Ingredient Spinach Sweet Potato Dip that we enjoy as a dip and Daniel as a full meal! We served it with baked pita chips but tortilla chips or crackers are another option.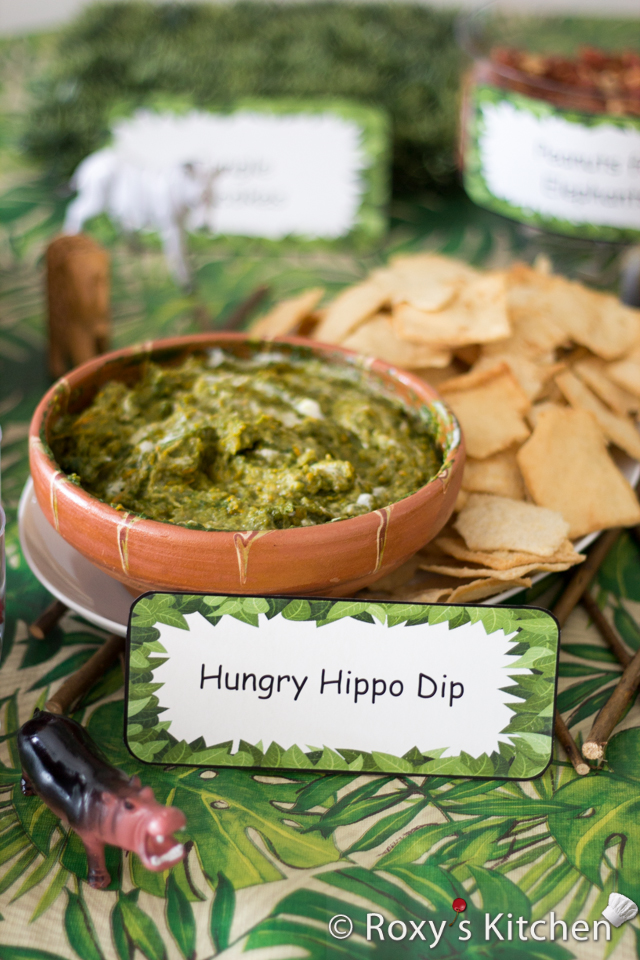 And lastly, we had some store-bought snacks:
PEANUTS FOR ELEPHANTS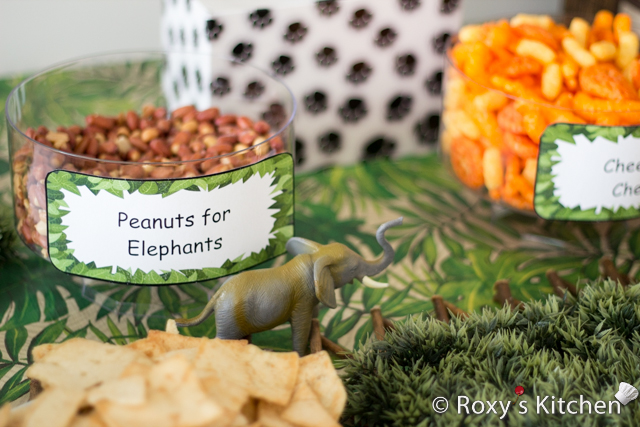 CHEETOS FOR CHEETAHS
If you've found this post useful I'd love to hear your thoughts in the comments!
Be sure to follow me on Pinterest for more birthday party ideas, awesome cake decorating tutorials and much more!
Visit Roxy's Kitchen's profile on Pinterest.
You might also like these posts…
Safari / Jungle Themed First Birthday Party – Dessert Ideas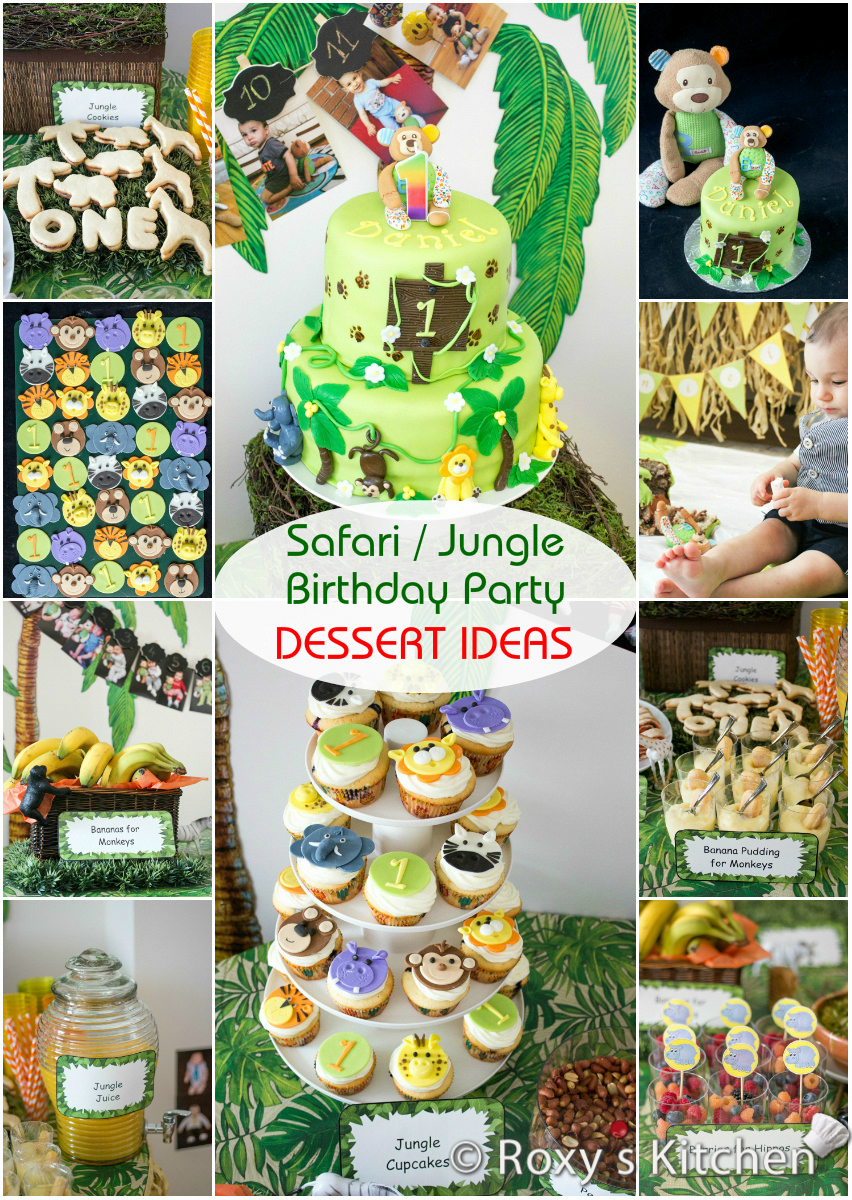 Safari / Jungle Themed First Birthday Party– DIY Decorations + FREE Printables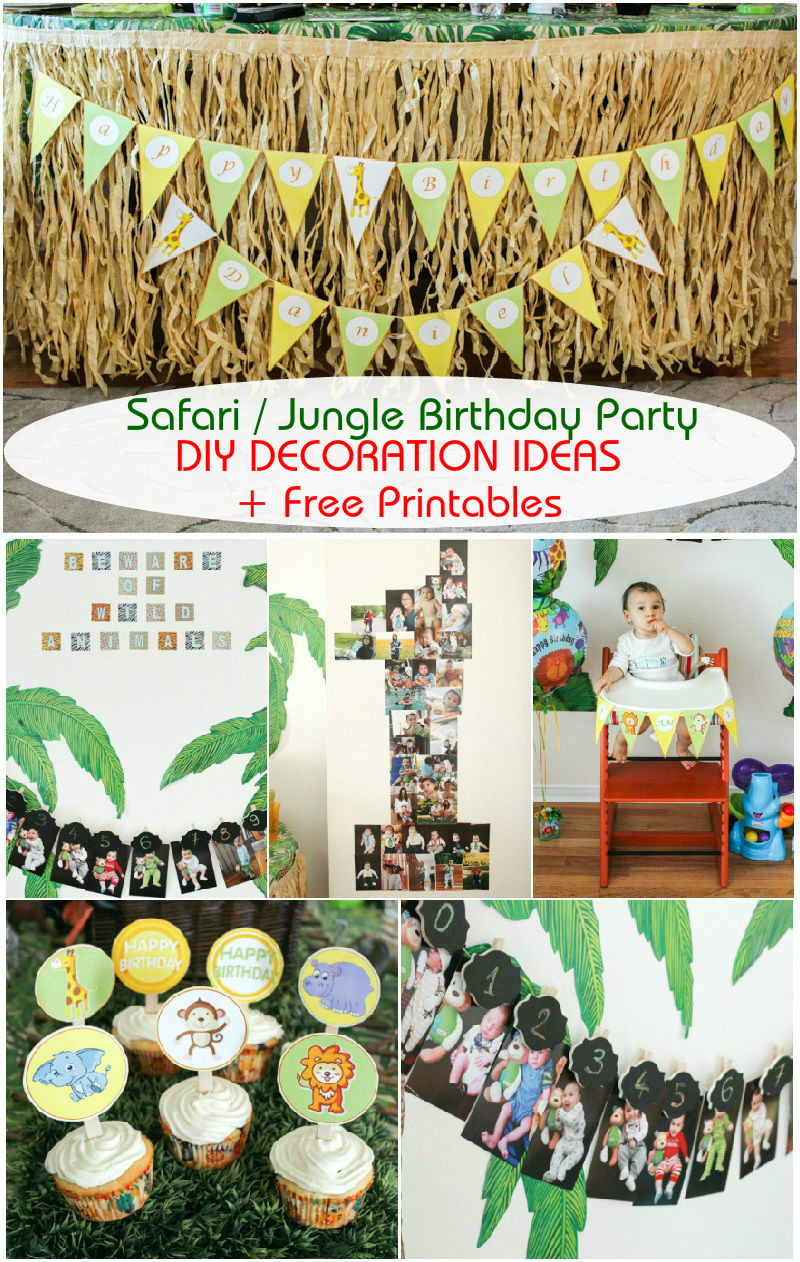 Safari / Jungle Themed First Birthday Party –  Cheap Party Supplies & Decorations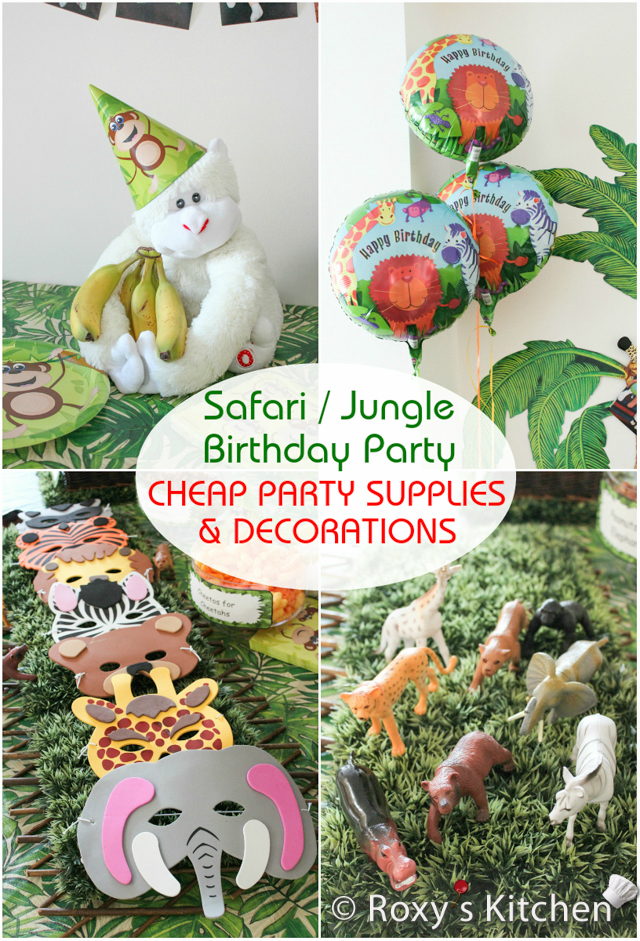 ---
This post contains Amazon.com affiliate links for products I personally use and love. If you purchase a product through an affiliate link, your costs will be the same but I will receive a small commission which is used for hosting and running this site. I appreciate your support! 

YOU MAY ALSO LIKE: