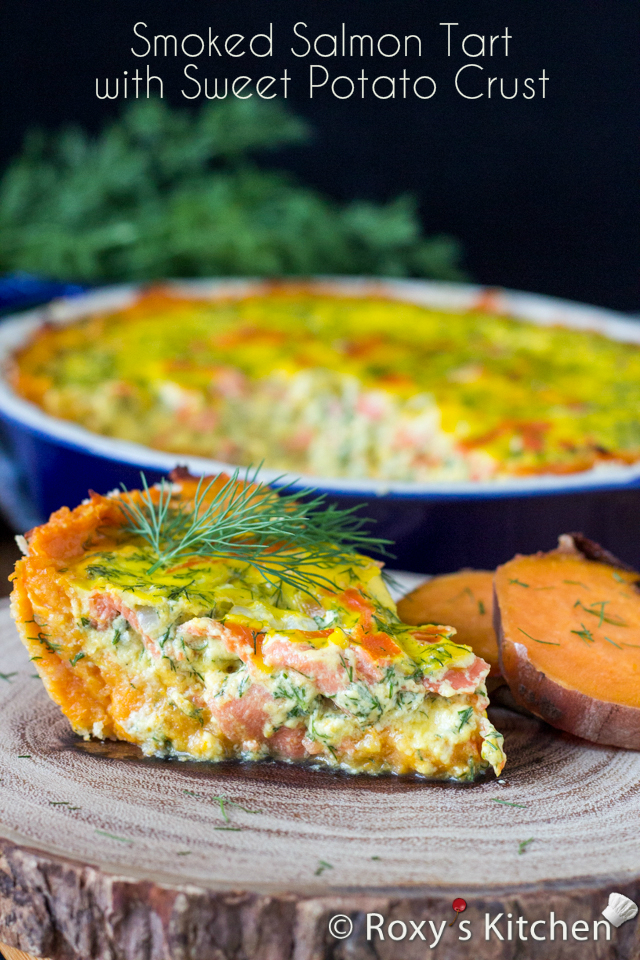 We eat salmon quite often so once in a while I like coming up with a new recipe.  If you've got used to my five-ingredient recipes I must warn you that this is not one of those. The recipe is still super easy to make but the ingredients list is a little longer. The good news about this Smoked Salmon Tart recipe is that you don't need to worry about making that perfect tart pastry because you'll be making a quick and easy sweet potato crust instead. We really loved how this tart turned out and will definitely be using this recipe for years and years to come. If you decide to try it out I'd love to hear if you enjoyed it as much as us!
Oh and before I forget… this is the perfect recipe especially if you have any leftover mashed sweet potatoes as you can turn them into another delicious, healthy and filling meal for your family!
So, without further ado, let me show you how to make the most amazing Smoked Salmon Tart!
Time: 60 min, Prep: 20 min.  Cook: 40 min + 1 hr to bake the sweet potatoes, if you don't have any leftover mashed sweet potatoes
Servings: 10-12
Ingredients:
For filling:
4 eggs
½ cup (120 ml) milk
½ cup (115 g) sour cream
250 g smoked salmon, chopped
zest from 1 lemon
fresh dill
1 Tbsp butter
1 onion
salt & pepper
For sweet potato crust:
3 baked sweet potatoes – bake them for 40 min – 1 hour at 200°C (400°F)
1.5 Tbsp butter
1 egg
1 Tbsp flour
1 Tbsp bread crumbs
1 Tbsp butter and 4 Tbsp bread crumbs, for coating the tart pan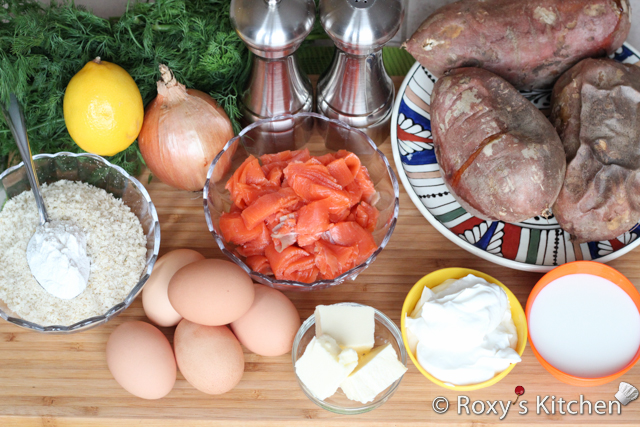 Directions:
Chop the fresh parsley and onion. Melt 1.5 tablespoons of butter and add the chopped onion. Cook until translucent, about 5-7 minutes.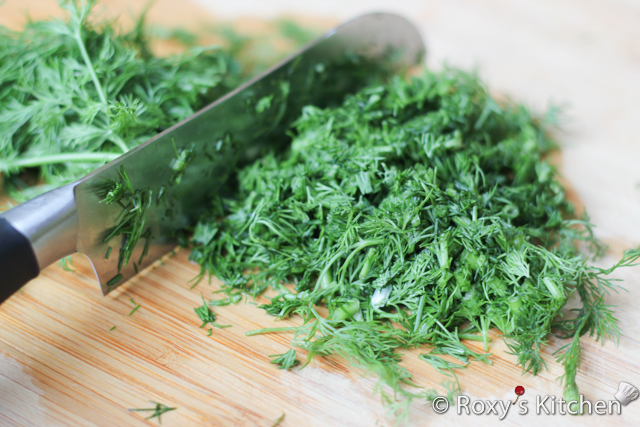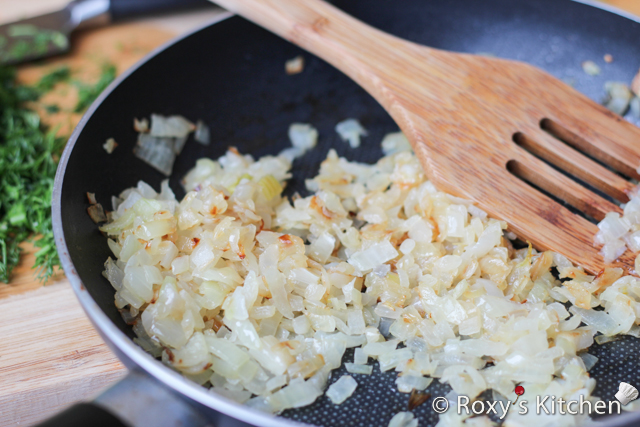 Lightly beat the eggs and pour the milk over.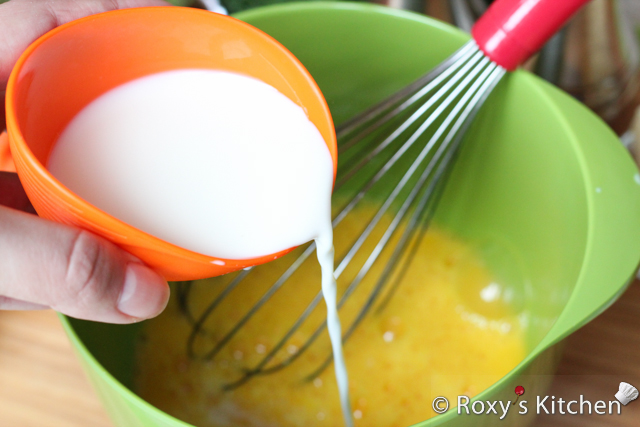 Mix in the sour cream, smoked salmon , lemon zest, dill and cooked onions. Season with salt and pepper.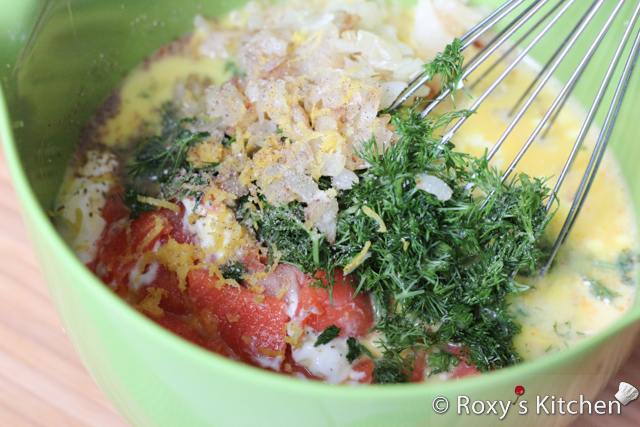 Coat the tart pan with butter and cover the bottom and sides of the pan with bread crumbs.
Mash the sweet potatoes and mix them with the butter, 1 egg, bread crumbs and flour.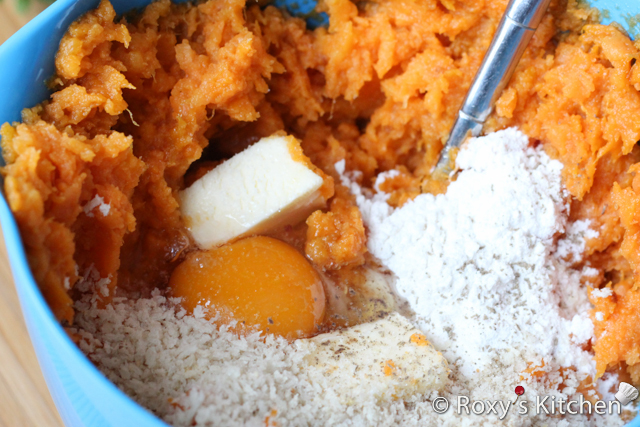 Evenly spread the sweet potato mixture to cover the bottom and sides of the tart pan.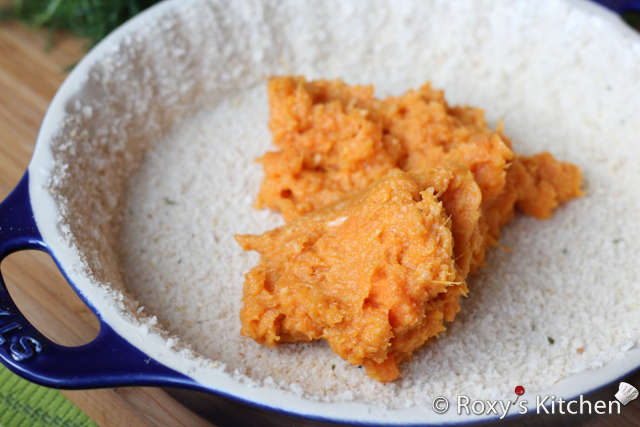 Pour the smoked salmon filling and bake  at 180°C (350°F) for 30-40 minutes.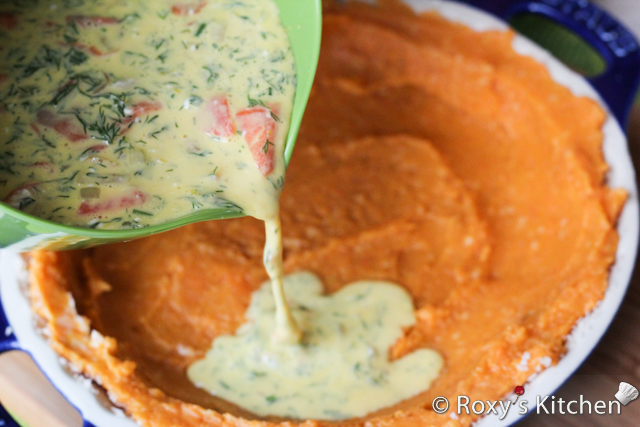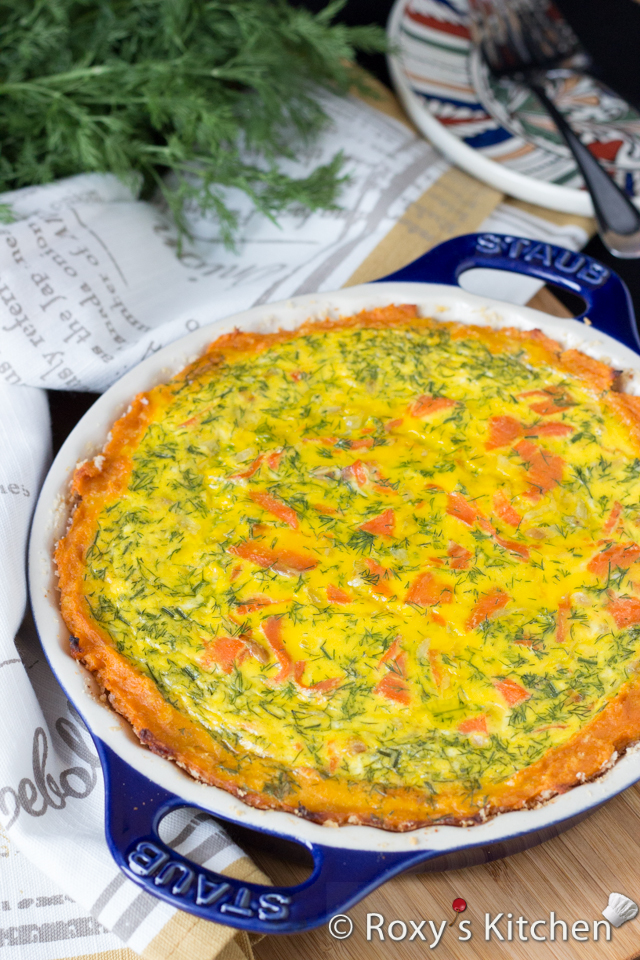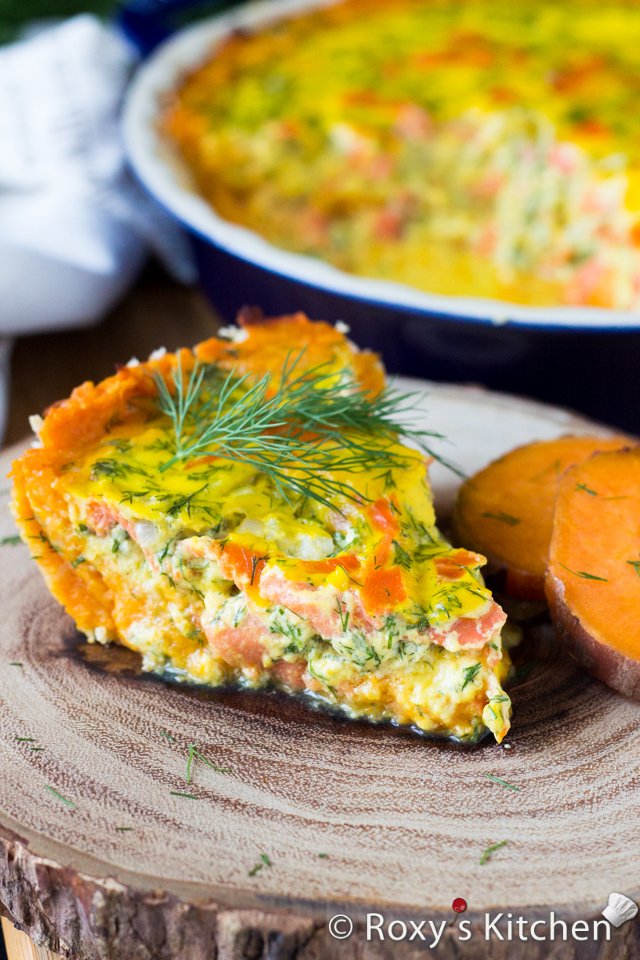 YOU MAY ALSO LIKE: