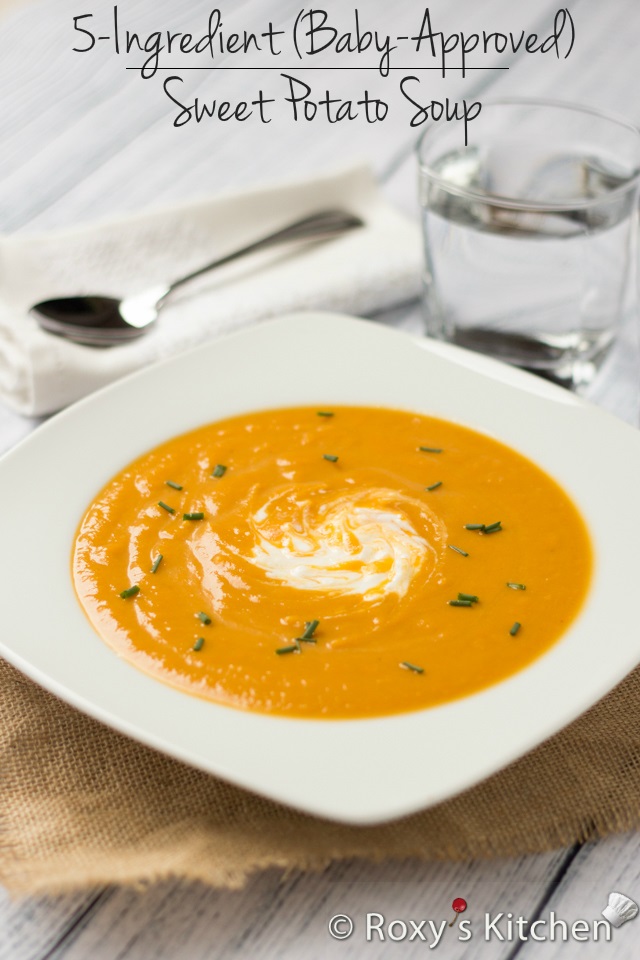 Sometimes I feel that I spend twice the time cooking our meals nowadays. It's always about preparing unsalted and unsweetened food for our nine month old baby while making our regular meals. I've been trying to get more efficient at this lately and come up with simple and healthy recipes, perfect for our nine-month old baby and for us as well. I use the same ingredients with the only difference being that I don't add salt or sugar to Daniel's food.
This Sweet Potato Soup is the perfect example – same ingredients, two soup pots, no salt added to one of them and our meals ready in no time! I love this soup not only because it's delicious but it's loaded with vitamins A, C & E, iron, potassium and beta carotene.  If you prefer you can serve it with some yogurt and freshly chopped chives to balance the sweetness of the sweet potatoes.
Note that if your baby is younger than 1 year, you should use water or homemade unsalted chicken stock which is quite easy to make. I don't have a recipe for chicken stock but Elise from Simply Recipes has two great methods for preparing chicken stock described on her blog.
Do you have any other tips for cooking efficiently for families with babies? Looking forward to seeing your suggestions : -)!
Time: 40 min, Prep: 15 min.  Cook: 25 min
Servings: 6
Ingredients:
2 sweet potatoes
2 onions
2 carrots
2 Tbsp unsalted butter
1 l ( 37 oz) chicken stock (use unsalted chicken stock or water for the baby)
Salt, pepper to taste  (skip the salt for the baby)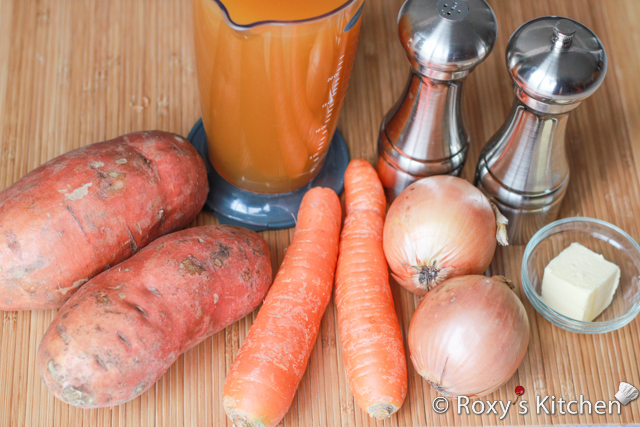 Directions:
Melt the butter in a large saucepan and add the sliced onions. Cook onions for 5 minutes on medium heat until they become soft, stirring occasionally.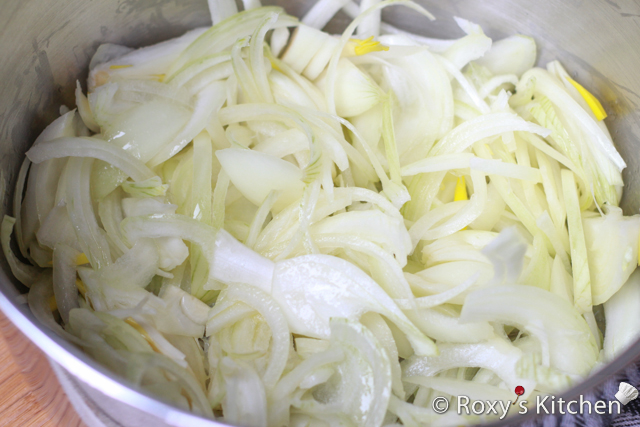 Peel and dice your carrots and potatoes. Add them to the pan.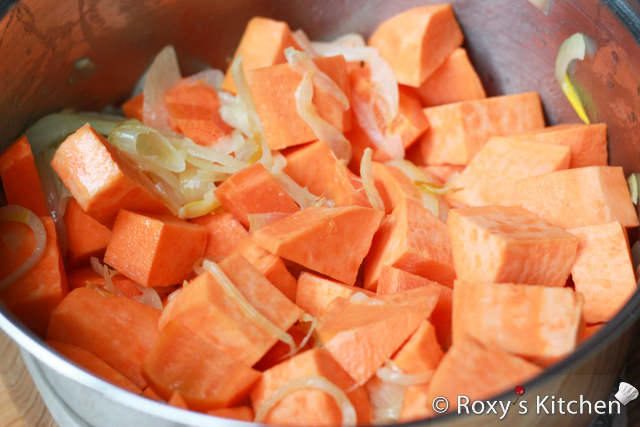 Pour the chicken stock over and bring everything to a boil.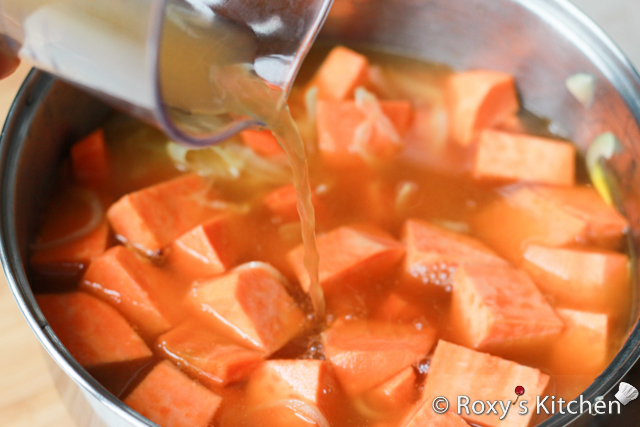 Simmer for 20 minutes or until the vegetables are tender.
Transfer the mixture to a food processor and puree everything. Season with salt and pepper to taste. You can serve this soup hot or chilled.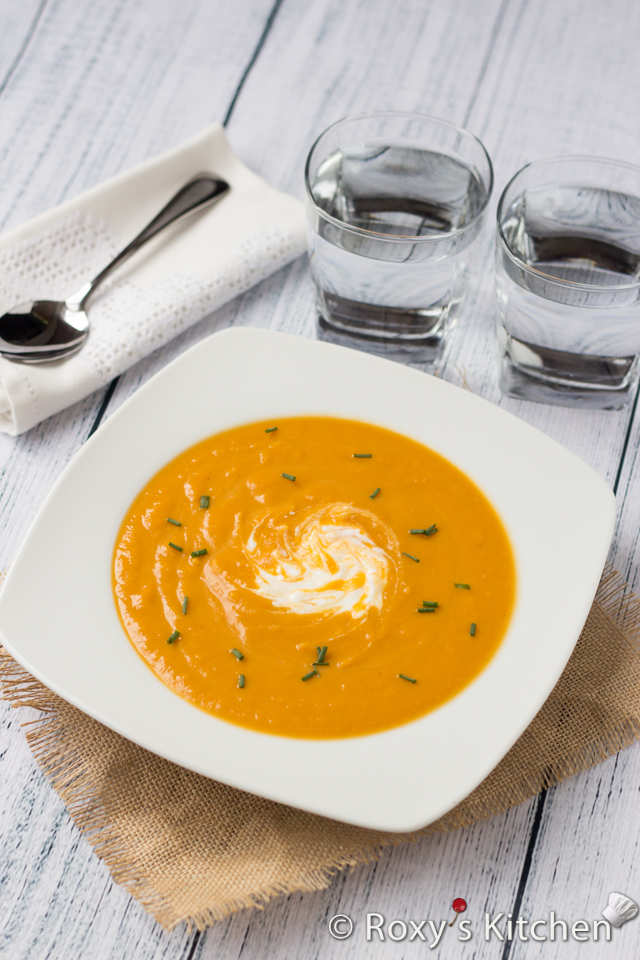 ---
5licious – Recipes with Five Main Ingredients or Less
Water, oil for frying, and other essential spices in anyone's cupboard (salt, pepper, paprika, oregano, basil,  rosemary, chili, curry, bay leaves, thyme, cinnamon , vanilla extract, sugar) do not count!
---
 This recipe was shared at these parties:
Menu Plan Monday, WOW Us Wednesdays 

YOU MAY ALSO LIKE: