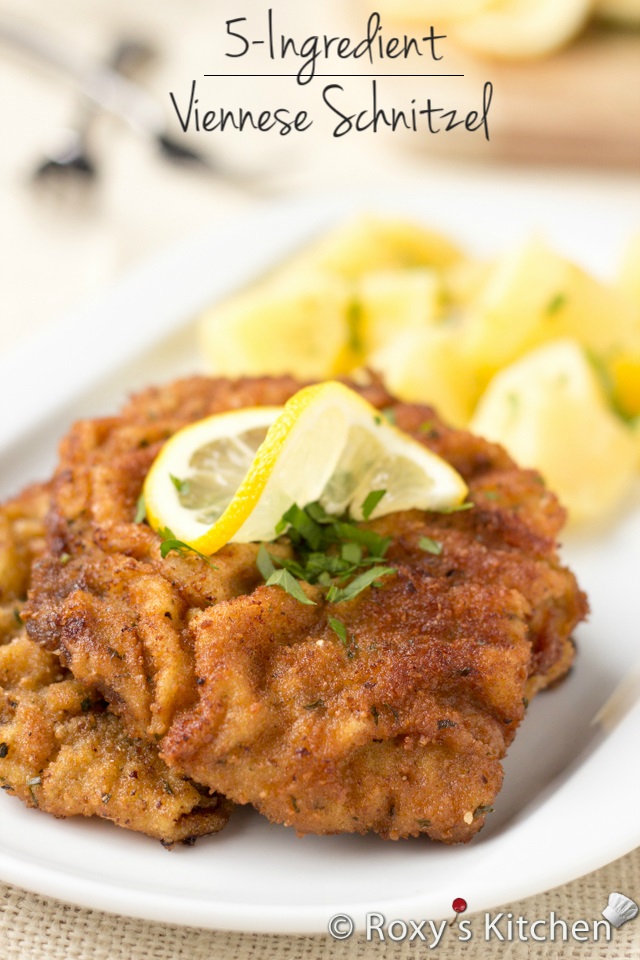 Viennese Schnitzel (or Wiener Schnitzel) is one of the most popular dishes in Austria and Germany. Cooking schnitzels always reminds me of our honeymoon from a few years back. We went on a road trip from Romania to Spain and Vienna was our first stop. We spent only a few hours there so our main goal was to visit the city centre including the beautiful Hofburg Palace. Just as a piece of advice, you should never ever leave Vienna without having a schnitzel! We did stop at the first restaurant we found on our way to the Hofburg Palace and ordered schnitzels… and boy, were they the biggest Viennese schnitzels I had ever seen in my life and the best I ever had!
We are not Germans but we all love schnitzels in our home : -)! This is our family's favorite recipe for those busy weekdays and our go-to choice when it comes to packing lunch boxes!  It's so easy to cook them and whip up a simple side dish to serve them with – just about anything goes, from mashed/boiled potatoes to fries, a fresh green salad, steamed vegetables or rice.
Time: 30 min, Prep: 15 min.  Cook: 15 min.
Servings: 6
Ingredients:
6 veal cutlets (~ 0.6 kg) – you can use chicken or pork as well
3 small eggs
200 g bread crumbs
100 g all purpose flour
6 Tbsp milk

salt/pepper & 

sunflower oil for frying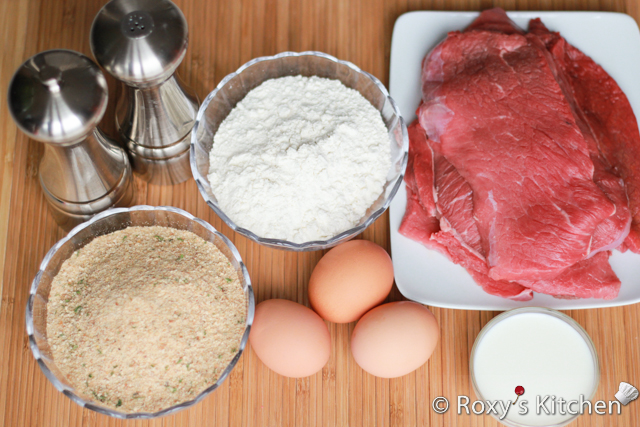 Directions:
Pound the veal cutlets evenly with a mallet until they are 0.5 cm (1/4 inch) thick. Then season with salt and pepper.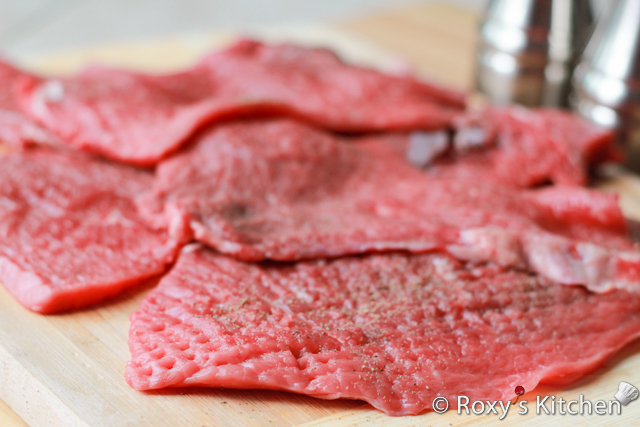 Lightly beat eggs and add a pinch of salt and pepper. Pour the milk over the egg mixture.
Place the flour in one bowl and the bread crumbs in another.
Heat the oil in a pan on medium heat. Coat each cutlet in flour and then dip into the egg mixture, allowing excess to drip off.
Coat with the bread crumbs and when the oil is hot place the meat in the pan.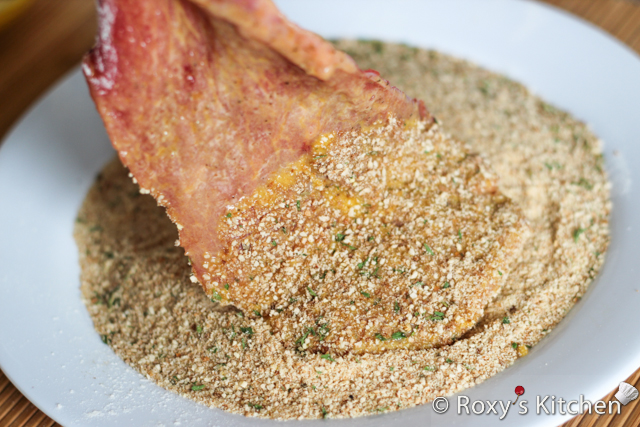 Cook the schnitzel a few minutes on each side until golden brown.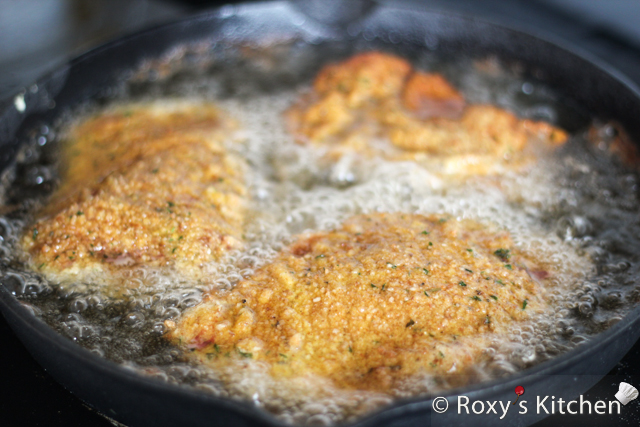 Remove from the pan and drain off the excess oil using paper towels.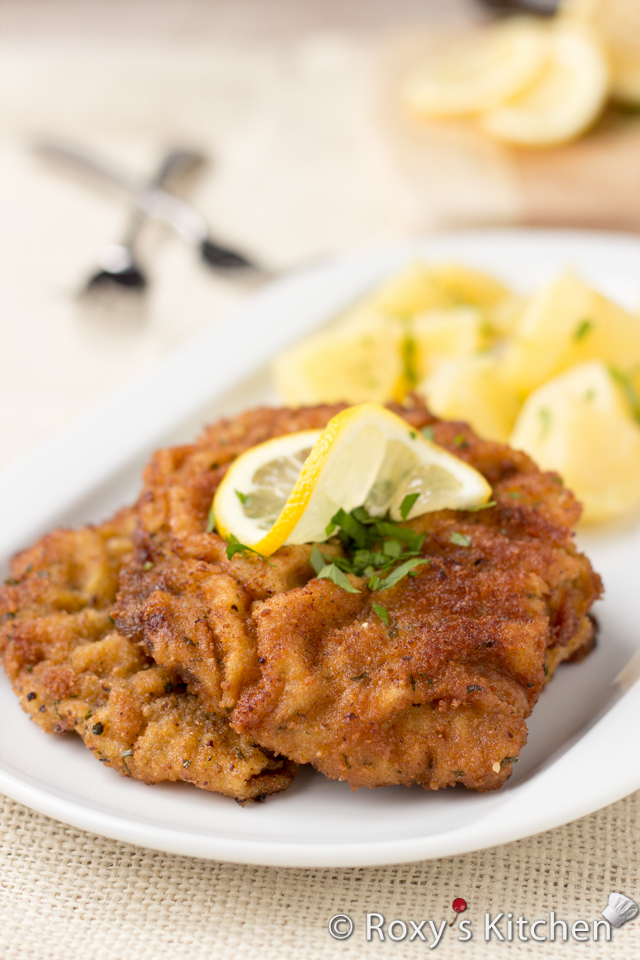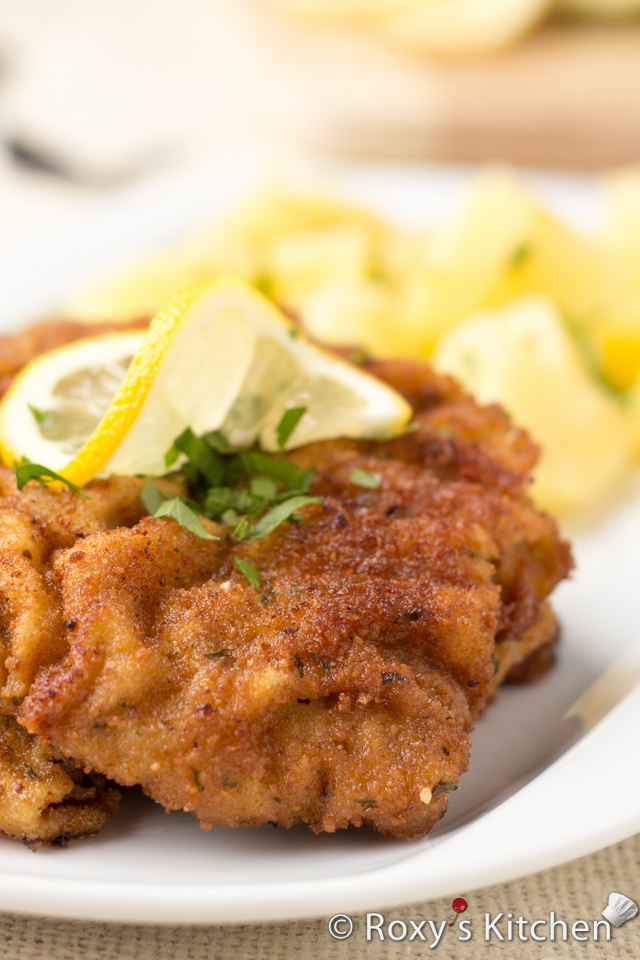 ---
5licious – Recipes with Five Main Ingredients or Less
Water, oil for frying, and other essential spices in anyone's cupboard (salt, pepper, paprika, oregano, basil,  rosemary, chili, curry, bay leaves, thyme, cinnamon , vanilla extract, sugar) do not count!

YOU MAY ALSO LIKE: