Ingredients:
300g white chocolate chips or gated chocolate
3 cups (750ml) whipping cream, divided
¼ cup (30g) powdered sugar, if using unsweetened whipping cream
3 Tbsp (21g) unflavoured gelatin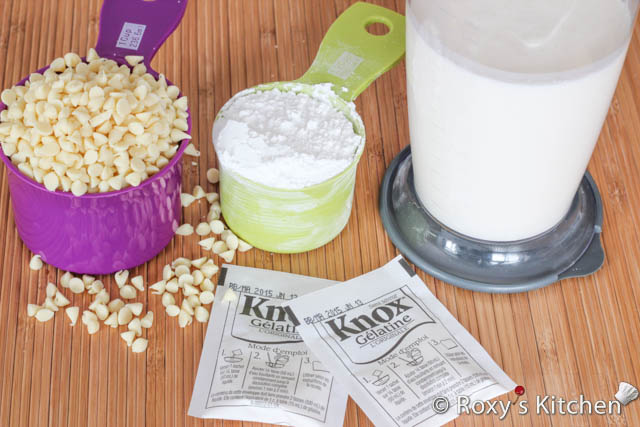 Directions:
Heat ¼ of the whipping cream over medium heat, remove from heat, add the chocolate and stir until completely mixed and glossy.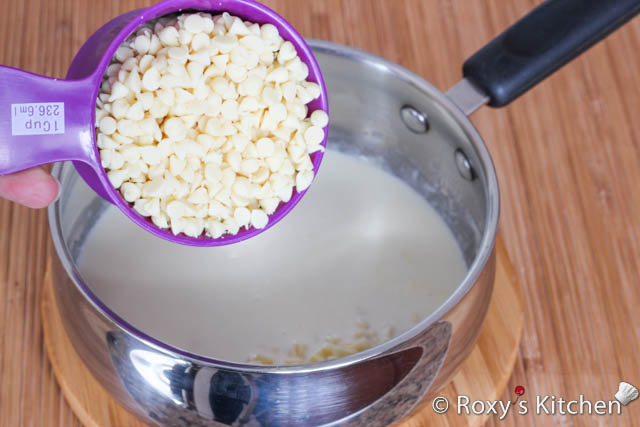 If the chocolate is not melted, place the bowl back on the stovetop on medium-low heat. Stir continuously for 4-5 minutes or until the chocolate is melted.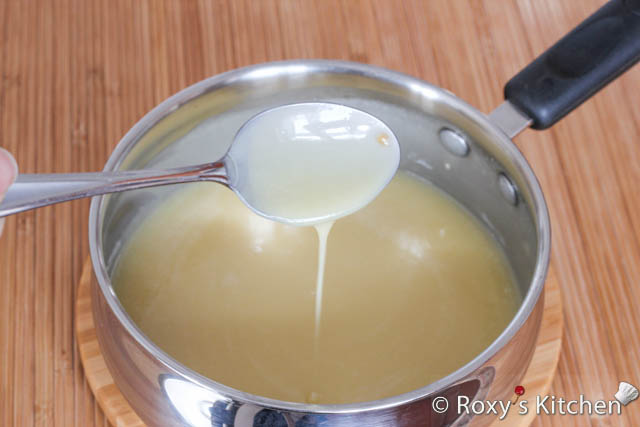 Soften the gelatin in a few tablespoons of warm water and then dissolve over hot water (I placed the bowl with gelatin in a bigger one that had hot water).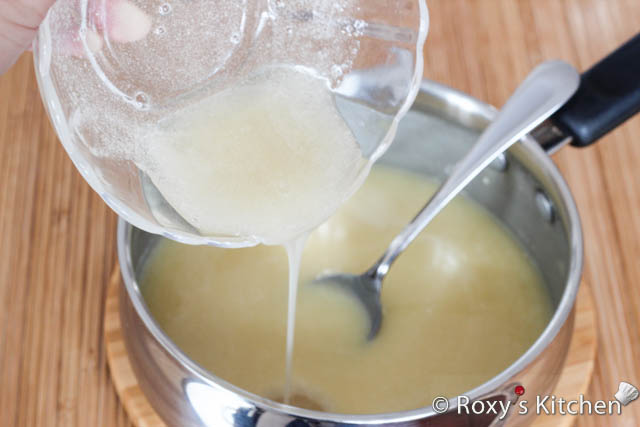 In a separate bowl beat the remaining whipping cream (and powdered sugar if using) until soft peaks form.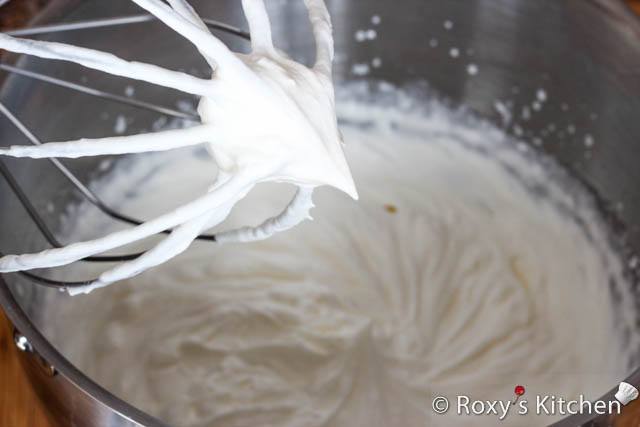 Then start incorporating this into the chocolate mixture, a few tablespoons at a time.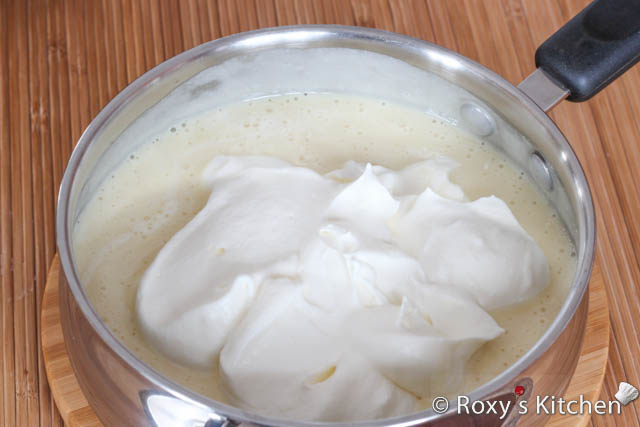 This filling has to set in the fridge for a few hours or overnight before serving on your favourite desserts or cakes.
Desserts with this type of filling…
Strawberry and White Chocolate Squares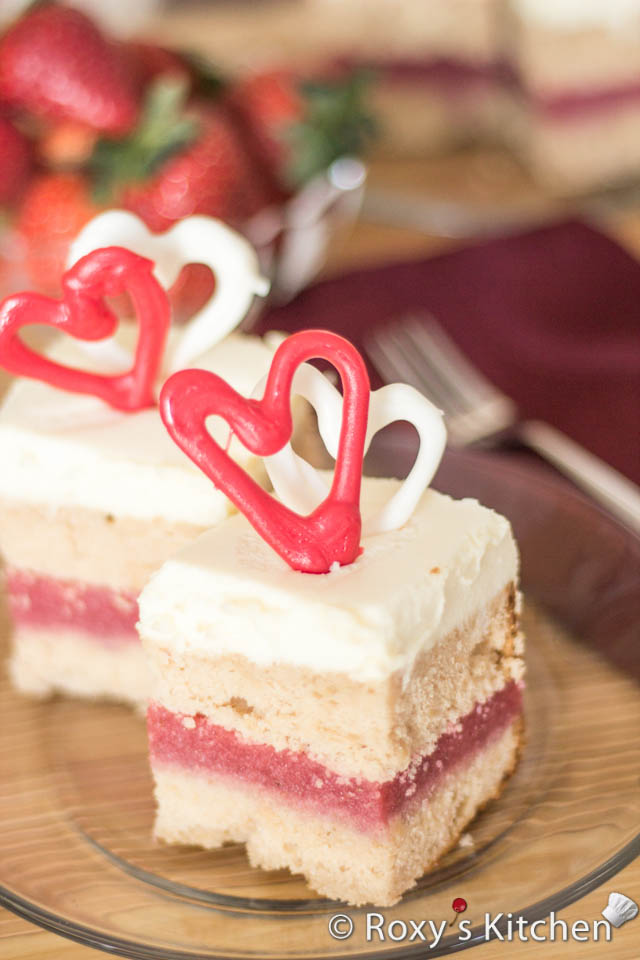 YOU MAY ALSO LIKE: