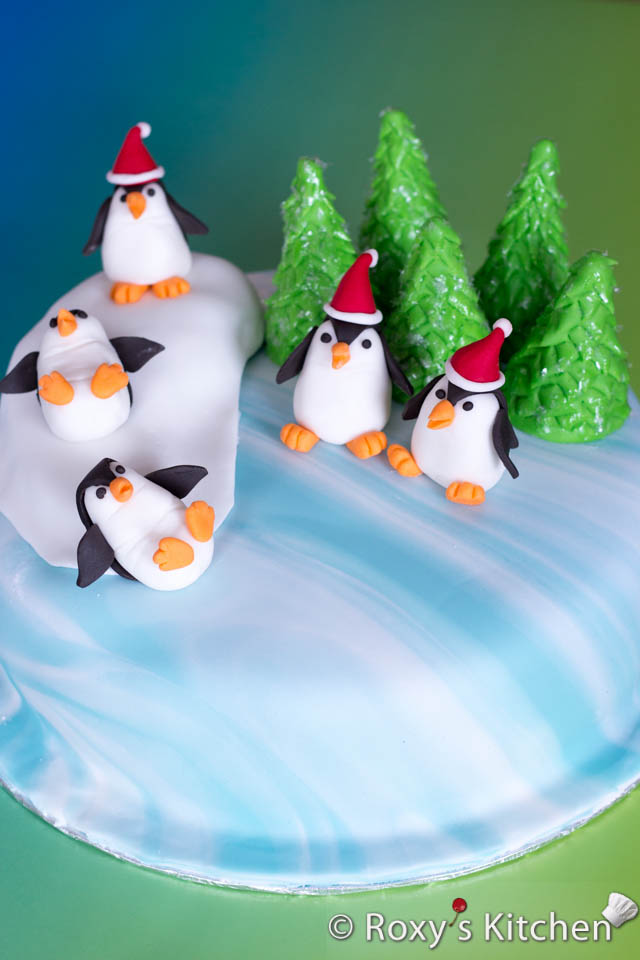 We had a beautiful white Christmas this year in Toronto and heavy snow in the first days of the year. This wintery, snow-filled cake describes perfectly the beautiful snowy landscape from the past days … we are just missing the penguins :- ).
It's the second cake I made for Christmas this year and it was a big hit at the party we went to. It's a rich chocolate cake  filled with a delicious chocolate hazelnut filling. For the cake and filling I will list all the ingredients but you can find step-by-step pictures and instructions in the How To's section or by following the links below.
Time:  140 min, Prep: 90 min.  Cook: 50 min
Servings: ~20-24
Ingredients:
For chocolate cake:
8 eggs
8 Tbsp water
12 Tbsp all-purpose flour
4 Tbsp cocoa powder
16 Tbsp sugar
5 Tbsp ground hazelnuts
You need a 10-inch round pan greased with butter and floured.
For chocolate hazelnut filling:
500 ml (2 cups) whipping cream
500 g semi-sweet chocolate
100 g hazelnuts
220 (1 cup) g sugar
2 Tbsp hazelnut liqueur
Note that I only mixed the ground hazelnuts with 2/3 of the chocolate filling and saved the remaining to crumb coat the cake (instead of using buttercream).
For syrup to moisten cake:
200 ml boiled water
5 Tbsp sugar
1.5 Tbsp rum extract
Boil the water and sugar, add the rum extract and let it cool off.
For covering and decorating the cake:
2 pounds marbled fondant – white & blue
1/8 pound white fondant
Fondant tools: smoother (or palm of your hands), roller, cutter (or a regular knife)
Directions:
After you've baked the chocolate cake let it cool off and cut it horizontally in two. Place the first layer on your cake board or platter and moist it with sugar syrup. The cake should be turned upside down since the bottom of the cake always has a nice and flat surface.
Using a spatula, evenly cover the top of the first layer with the chocolate hazelnut filling.
Add the second layer, moist it with sugar syrup and crumb coat the cake using the chocolate filling without the hazelnuts for a smoother texture.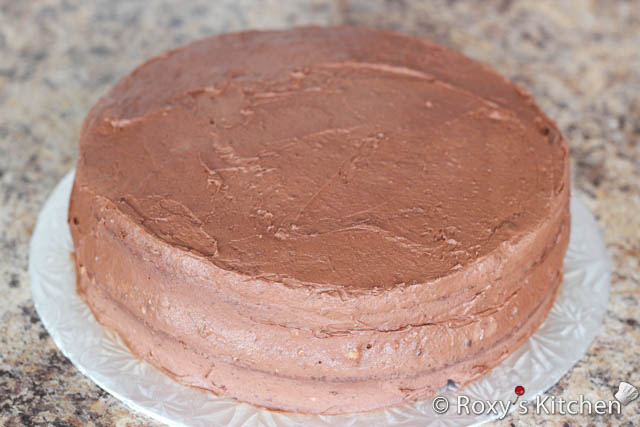 Place the cake in the fridge for about an hour.
Sprinkle some powdered sugar onto your work surface, roll out the marbled fondant and cover the cake.
Smooth the fondant with the palm of your hands starting from the top.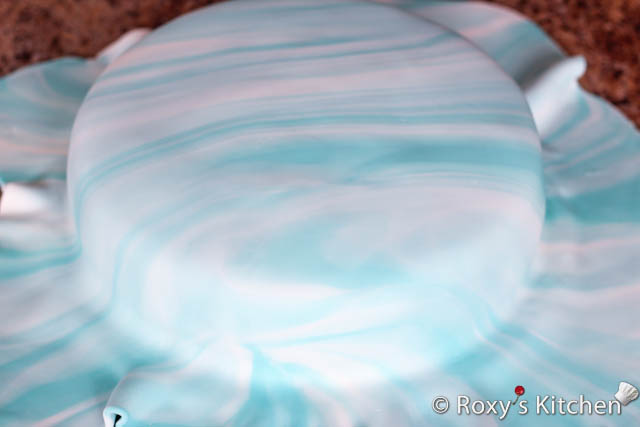 Trim the edges at the bottom.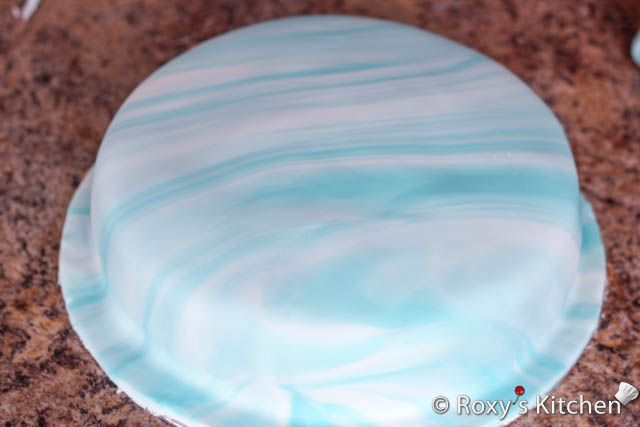 Take the trimmed edges, knead the fondant again and shape it into a ski slope. Place it on top of the cake close to the edge as seen in the picture.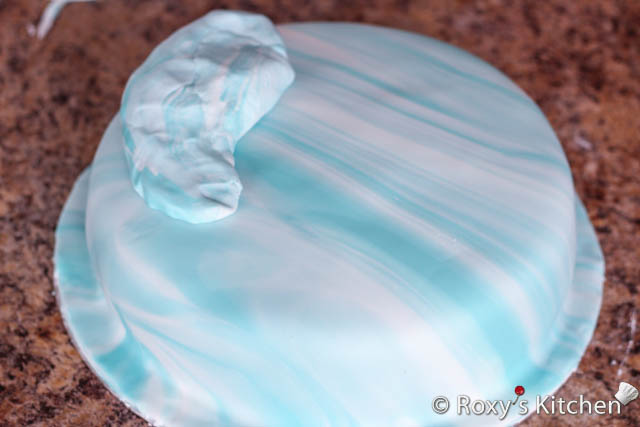 Roll out the white fondant and cover the slope.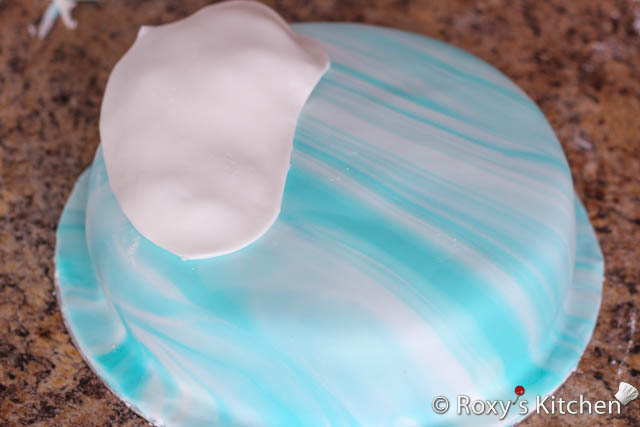 Place the penguins and Christmas trees on the cake. You can attach them using edible glue or just water.

YOU MAY ALSO LIKE: